Now, the makers of 007's Road to a Million have revealed Scottish actor Brian Cox is to take on the role of "The Controller" – the character who decides the contestants' fate.
Filmed in iconic Bond locations, which also include Venice in Italy, as well as Scotland, the unscripted adventure game tests contestants' intelligence, endurance and heroism.
In addition to conquering obstacles, the contestants, who will compete in two-person teams, must correctly answer questions hidden in the different locations around the world to advance to the next challenge.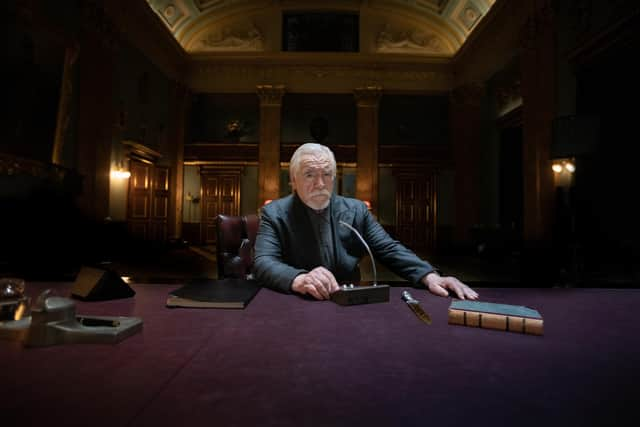 Mr Cox, who was born in Dundee and went on to win a string of awards for his film and TV work, including two Laurence Olivier Awards, a Primetime Emmy Award, a Golden Globe Award and a Screen Actors Guild Award, said his character was "villainous and cultured".
The actor, who is most recently known for his role as Logan Roy in TV series Succession, said: "I got to see how ordinary people would cope with being on a James Bond adventure. As they travel the world to some of the most iconic Bond locations, it gets more intense and nail-biting. I enjoyed my role as both villain and tormentor, with license to put the hopeful participants through the mangle."
It is not known exactly which Scottish Highlands locations are being used for the new programme, a collaboration between EON Productions and Amazon Studios. However, many well-known locations have appeared in James Bond films over the years.
Aviemore, the Cairngorms and Ardverikie Estate on Loch Laggan were all featured in a car chase scene in 2021 film No Time to Die.
In 1977's The Spy Who Loved Me, starring Roger Moore, a naval base on Argyll's Gare Loch is the location where 007, wearing full navy uniform, discovers that Stromberg is targeting British submarines.
Meanwhile, the picturesque Eilean Donan Castle, on Scotland's west coast, had a memorable cameo in Pierce Brosnan's The World is Not Enough, providing the backdrop for Q to demonstrate his latest gadget – bagpipes that double as a machine gun.
In 1963's From Russia With Love, 007 is seen fleeing enemy agents in a speedboat, supposedly in Turkey. In fact the scene was shot on Loch Craignish, near Crinan in Argyll.
Skyfall was a huge box office hit in 2012, with large parts of the film, starring Daniel Craig, set in Scotland. The star is seen driving past Glen Coe as he returns home in his Aston Martin, while the character's run-down family home was located in Glen Etive. The house itself, however, was a film set built in Pinewood Studios in London and later destroyed.
Mr Cox began his acting career in Scotland, where he was a founding member of the Royal Lyceum Theatre in Edinburgh. The new series, created in collaboration with James Bond producers, is to be screened on Prime Video worldwide later this year.