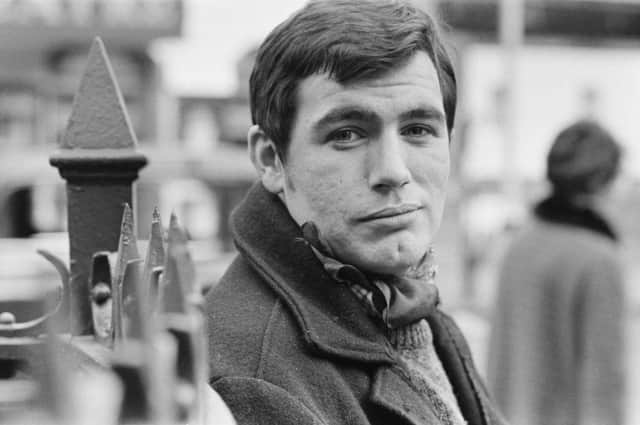 Brian Cox in Quotes: Here are 13 funny and interesting quotes from Succession star on Scotland, acting and fame
He's be back on our screens this week as fearsome media mogul Logan Roy in the final season of global smash hit television series Succession – and Brian Cox is never short of something interesting to say.
Born in Dundee in 1946, Brian Cox was educated at St Mary's Forebank Primary School and St Michael's Junior Secondary School, but left full time education at the age of 15.
He worked at Dundee's Repertory Theatre for a couple of years, before training as an actor at the London Academy of Music and Dramatic Art.
His acting career started at the Dundee Rep at the age of 14 and was later a founder member of Edinburgh's Royal Lyceum Theatre, performing in its debut show, The Servant O' Twa Maisters, in 1965.
He continued to excel in the theatre, with seasons at the Birmingham Repertory Theatre, the Royal Shakespeare Company and the Royal National Theatre – where he played King Lear to great critical acclaim.
Film success followed, notably when he became the first actor to play Hannibal Lecter in Manhunter, and supporting roles in Rob Roy (1995) and Mel Gibson's Oscar-winning Braveheart.
Other major movie roles include The Long Kiss Goodnight, The Boxer, Rushmore, The Bourne Identity, The Ring, Troy, The Bourne Supremacy , Red Eye, Zodiac, Fantastic Mr. Fox, Rise of the Planet of the Apes, Coriolanus, Churchill and Remember Me.
Television roles include Bob Servant, Deadwood and a guest appearance on Frasier that earned him an Emmy nomination – while his role as Hermann Göring in Nuremberg won him the Primetime Emmy Award for Best Supporting Actor in a Limited Series.
Other accolades include two Olivier Awards, a Golden Globe Award, as BAFTA nomination, three Screen Actors Guild Awards, the Empire Icon Award, the BAFTA Scotland Outstanding Achievement Award, and a CBE.
In recent years he's become best known for playing Logan Roy - the sweary patriarch billionaire in four series of Succession.
Here are 13 quotes from the Scottish star.