Black Mirror: 5 best episodes of Charlie Brooker's hit television series according to online reviews including San Junipero
Dystopian sci-fi anthology Black Mirror returns to television screens later this month with more dark tales of technology gone wrong.
Loved by audiences and critics alike, to date there have been 22 episodes and an interactive film of Charlie Brooker's show – earning a host of awards, including three consecutive Primetime Emmy Award for Outstanding Television Movie.
Originally broadcast on Channel 4, Netflix have now taken over the franchise, with the sixth series arriving on June 15 preceded by a special screening of first episode 'Demon 79' in London.
To get ready, here are the five best episodes to re-watch according to ratings on entertainment website iMDb.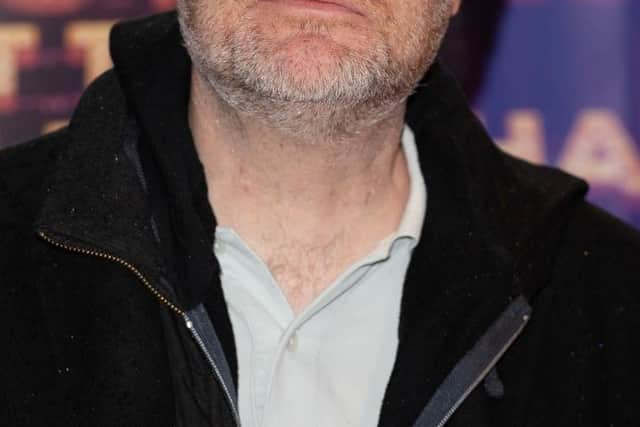 White Christmas
Starring 'Mad Man' actor Jon Hamm alongside Rafe Spall and Oona Chaplin, White Christmas is the highest-rated episode of Black Mirror. A one-off Christmas special broadcast in 2014, it comprises three interconnected tales of technology run amok during the festive season told by two men at a remote outpost in a frozen wilderness.
Hang The DJ
Episode four of season four stars Georgina Campbell and Joe Cole and is set in a world where a popular dating program called 'Coach' calculates how long a series of relationships will last, before assigning a lifelong partner. When a couple agree not to look at the 'expiry date', one sneaks a peek with unexpected results.
Black Museum
The final episode of season four is an anthology-within-an-anthology featuring Black Panther actress Letitia Wright. It features a woman entering the titular museum where the proprietor tells stories relating to the artefacts, centred around experimental medical technology.
The Entire History of You
Starring recent Doctor Who Jodie Whittaker, The Entire History Of You was the third and final episode of the first season of Black Mirror. It is set in a future where everybody has a memory implant that records everything they do, see and hear. You may never forget a face again - but at what cost?
San Junipero
Episode four of season three is a huge fan favourite with real emotional heft starring Gugu Mbatha-Raw and Mackenzie Davis. San Junipero is a simulated reality beach town where a couple meet in several different timeframes but, as ever with Black Mirror, all is not necessarily what it seems.
Comments
 0 comments
Want to join the conversation? Please or to comment on this article.