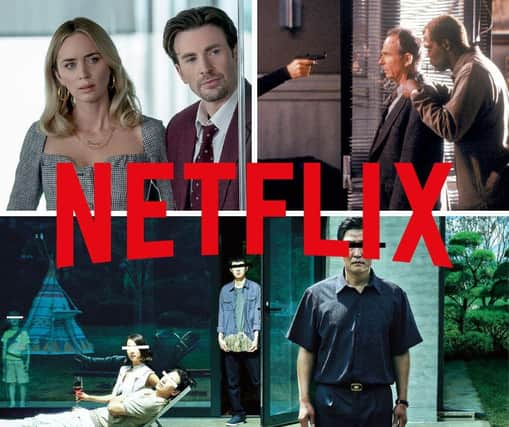 Best Films Netflix 2023: Here are the 25 of the highest rated movies to stream on Netflix UK - including Locked In
Here are 25 movies that are some of the highest rated films to stream on Netflix. Including a new Emily Blunt hit, a Samuel L. Jackson classic and Bill Burr in Old Dads.
Knowing which films to tune into on Netflix at a weekend can be tough, such is their selection of top quality films – and there's only more being added.
With Old Dads, Locked In and Parasite all launching on the platform past month, the collection just continues to get stronger and the choice considerably harder.
However, if you can't decide which films to watch, don't worry because we're here to give you a helping hand choosing the perfect movie, thanks to film review site Rotten Tomatoes.
We collated the highest rated movies released on the platform in 2023 and discover the top 30 movies to watch right now on Netflix – so stop that scrolling and get watching!