Aidan Smith's TV week: This Time with Alan Partridge, Starstruck
A-ha! Alan Partridge is back, though Steve Coogan's chat chump has ditched his usual greeting for: "It's high time to say that if you've got time to give This Time your time then it's time to let This Time spend time making your time a good time … on This Time!"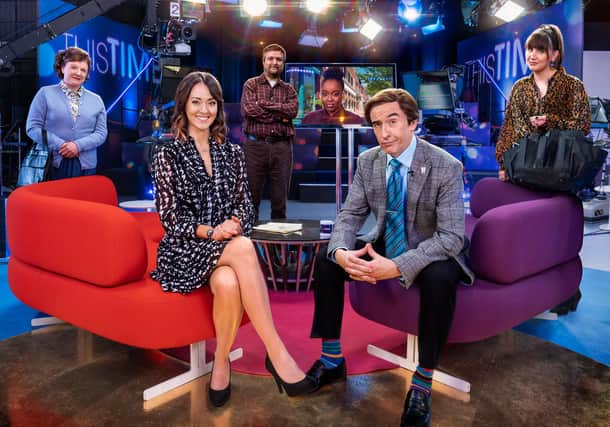 Honestly, I wasn't wowed by the first series of This Time with Alan Partridge (BBC1).
I loved Alan when he was let loose on Radio 4 all of – ruddy hell – 30 years ago. He transferred to TV, which re-staged his imbecilic interviews, but the shock – did he really punch that child prodigy? – was no longer there. As he would put it – the chat was let out of the bag.
After that, however, Alan bereft without a show and living in a travel lodge, going on dates to owl sanctuaries, pronouncing that Wings were "the band the Beatles could have been" and trying for a telly comeback with Monkey Tennis was genius.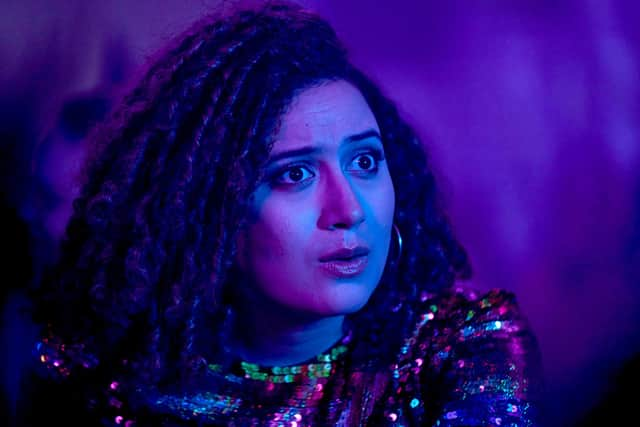 So was the next Alan, broadcasting from a cupboard for local radio, but correspondingly the big screen version of him was disappointing.
There's a trend developing here. I don't want Alan movies or Alan in glitzy surroundings. I'd rather he was in a rowing boat and at risk of having a dead cow dropped on him or "C*ck P*ss Partridge" sprayed along the side of his Mondeo.
In This Time … his fortunes appear to have taken an upturn, but maybe not for long. He has a new producer, ex-E4 and young.
Alan, as we know, has never been young. He wears mesh-backed gloves for driving. But, second time around, This Time makes an excellent start.
Has Alan had work done? His face looks different, the rictus grin more, well, rictusy. Has Coogan had work done? While we're at it, how Partridge-esque is Coogan? If the "Steve Coogan" in The Trip is an exaggerated version of the performer, is Alan an exaggerated version of that?
This Time … is a spoof of The One Show and similar. "From aqua aerobics to abortion, from zebras to Zionism," Alan foghorns, squashing up on the sofa next to co-presenter Jennie Gresham (Susannah Fielding).
He mansplains, condescends, insults and cracks the most awful jokes. He compares himself to Jesus.
A Frankenstein monster of fluffy TV, you might spot a bit of Matt Baker in this incarnation of Alan, and Adrian Chiles' weird warbling. And hang on, is there some Lorraine Kelly too? Did they all share third prize in a weekend city break competition? Destination Norwich?
Alan has 30 years behind him. So far Rose Matafeo has just 30 minutes, but in Starstruck (BBC1) she makes a decent debut as writer/star, even if the set-up reminds you of Catastrophe.
It's New Year's Eve and Matafeo's Jessie has been dragged to the kind of trendy London nightclub that makes you think that lockdown has had its benefits.
She gets off with a bloke who doesn't mention his name, or maybe he does and she's too drunk to remember, but the next morning in his kitchen she spots his face on a film poster.
Says a mate: "He's a famous actor and you're a little fat nobody."
"That's so harsh but it's true," she replies. The second hook-up doesn't go so well and Jessie bolts, the waiting paparazzi assuming she must be his cleaner. It's not all over, though.
A message from the Editor:Thank you for reading this article. We're more reliant on your support than ever as the shift in consumer habits brought about by coronavirus impacts our advertisers. If you haven't already, please consider supporting our trusted, fact-checked journalism by taking out a digital subscription.
Comments
 0 comments
Want to join the conversation? Please or to comment on this article.