Aidan Smith's TV week: The Long Shadow (ITV), Celebrity SAS: Who Dares Wins (C4), Who Killed Jill Dando? (Netflix)
Normally the chrome bumpers, churning glam-rock chords and diagonally-striped kipper ties would stir woozy feelings of mid-1970s nostalgia.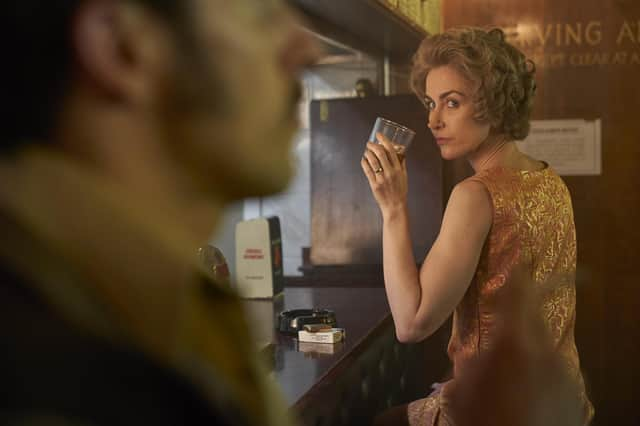 But I almost don't notice them in The Long Shadow. They're important - the drama needs to look and sound right - but also kind of superfluous. The subject - the monster at the centre of the story - is all. And the first, brief, probable glimpse of Peter Sutcliffe is a jolt to the senses.
That said, while we always feel his presence there will be few other sightings. ITV's seven-part series is not like other recent true-crime - Jeffrey Dahmer, Dennis Nilsen - and fans of the genre might be disappointed by how unsensational it is.
Sutcliffe is not actually portrayed as a monster, at least not in the schlocky tradition. The Long Shadow, so far anyway, contains no dark shadows, a figure malevolently lurking, heavy of feet or stare. Virtually written out of his terrible tale, Sutcliffe isn't even permitted the lurid moniker of the Yorkshire Ripper. He dominates and yet he's more or less invisible, just as he was to the police, unfortunately, or his crimes were, in those nine interviews without being charged, until his eventual capture in 1981. He'd killed 13 women and attacked at least seven others.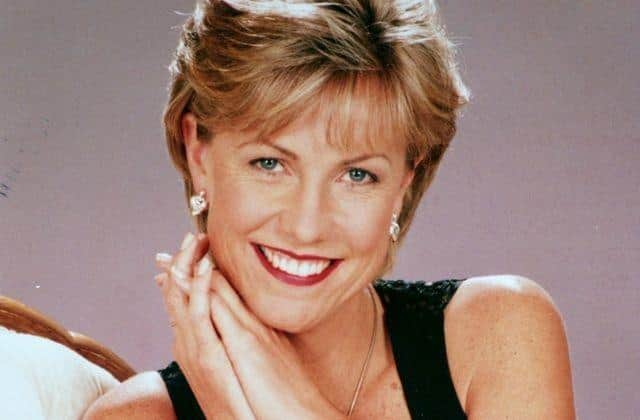 This is really about the victims and the aftershock for their families with the opening instalment throwing up several moments of almost unbearable sadness.
First to die was Wilma McCann and when her children wake up and realise she's not in the house they rush down to the bus stop in their pyjamas. "Don't worry, she'll be on the next one," says the eldest.
Detectives in Leeds are cynical: "She died because she was a prostitute." The stigmatization of sex workers is clear. Toby Jones' Chief Super at least recognises the "problem of perception" and orders that the posters appealing for the public's help in catching the killer show she was a mum. Soon, though, he will have to hand over the inquiry to others.
Second victim Emily Jackson was a mum, too, and both are seen desperately trying to cling on to neighbourhood respectability but succumbing to what they - fatally - believe to be the easy money of the red-light district.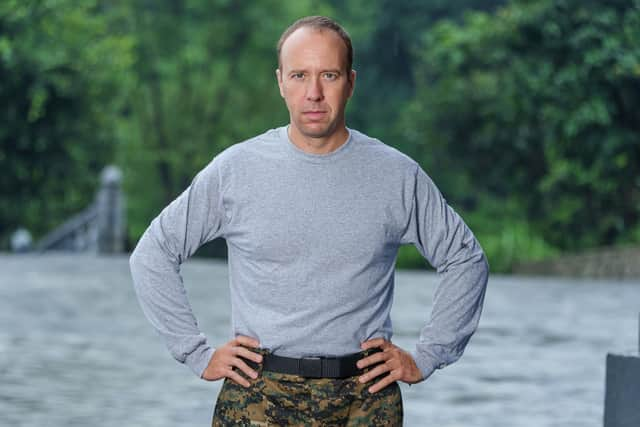 Emily, played by Katherine Kelly, remembers an encounter at the local social club with a man - square-shaped hairstyle, jet black like his sculpted beard - who'd mistaken her for a prostitute. But maybe she could do it, become one. It would all be over in a few minutes and she'd walk away with £5.
Her husband, struggling roofer Sydney (Daniel Mays), hates the idea but Christmas is coming so what's the alternative? "You look nice," he says when it's time for the appalling arrangement, doubtless hoping she'll change her mind. "You never say that normally," she scolds, "so don't dare do it now."
The Long Shadow is a stunning, difficult watch and afterwards how should we react? Praise the writing (George Kay) and the acting by all means, but no matter the drama's compassionate take, it's about the stuff of collective nightmares the likes of which the generation which grew up after the Moors Murders had never known. Should we, then, question our morbid fascination?
Different but related, should we question our medieval mob mentality for wanting to clamp Matt Hancock in the reality TV stocks - again? No, frankly, we need Celebrity SAS: Who Dares Wins (Channel 4). I might call this a shot in the arm. Yes, that's it. Another vaccine for which the UK's disgraced former Health Minister can claim the credit, to be administered directly into the funny bone.
Was this the desired effect? To have assorted trained killers (retd), scream in his face, competing for the biggest insult? Probably now Hancock can't remember his motives for agreeing to the show - beyond the sizeable participation fee, some vague guff about "the chance to see me in a different light" and utter shamelessness - but right after it had finished filming he was on a plane to Oz for I'm a Celebrity … Get Me Out of Here! That one being live, it aired first, which annoyed C4 and I felt sorry for them. No matter. This is the bigger challenge, promising to result in Hancock making an even greater fool of himself. After all, Ant never turned to Dec and remarked: "He runs like a f****n' ostrich."
It's the other celebs I feel sorry for. I'm halfway through my bit on the programme, haven't mentioned them yet and probably won't beyond this goading of TOWIE's James Argent as he quivers, 50ft above some Vietnamese jungle on a fiendish parallel bar contraption: "You f*** this up and the only way is down, not f****n' Essex." But it's Hancock we want up there, losing his footing and somersaulting on the safety wires. "Bloody Cirque du Soleil," mutters his instructor.
Clown. Complete and utter buffoon. Moody cow. Mr Hancock with the silent "Han". This is what they call him. I admit there's a moment when I think, guys, are you maybe being a teeny tiny bit too hard? But it passes.
Unhappy with his attitude, the smirking and superior air, these tough, tough b*****ds have him marched to their office with a hood over his face. "Relax," says one, "you look like you're about to be executed." They discuss Covid - "I handled the pandemic, didn't I?" is Hancock's bullish assertion - before he admits of his demise: "I let myself down. I made a complete t*t of myself." Well, the man wasn't this frank - and honest - at the Covid inquiry. And back in the bunkroom he says of his interrogators: "They're better at getting under your skin than the average interviewer."
The SAS crop up in Who Killed Jill Dando? Barry George, who was found guilty of murdering the TV presenter, claimed to be a member of the crack special forces. He called himself Bulsara (Freddie Mercury's real name) and Paul Gadd (Gary Glitter's) and before skateboarding over three double-deck buses, a TV reporter asked him: "Are you a nutter?" Perhaps he was but after he'd spent seven years behind bars the conviction was overturned.
Strange man, stranger case. So who killed Jill, "Britain's darling" (George's sister) and "second only to Princess Di in the public's affections" (the Daily Mirror's crime hack)? Netflix devote three hours to trying to find out. Was it the Serbs? The Russians? A criminal done in by Dando's Crimewatch who wanted revenge? Plenty of fascinating characters flit through the documentary, including Dando's old-school agent - who like her former lover/producer is asked if he had a grudge - and Michael Mansfield, the cravat-sporting, bicycling star defence lawyer who leapt to George's aid after the cases of the Birmingham Six, the Guildford Four, the Tottenham Three and the Cardiff Five. But, while an absorbing watch and containing the claim from robber-turned-writer Noel "Razor" Smith that Dando was the victim of a professional hit - he has a name but for his own safety can't reveal it - her death remains one of the great, baffling, unexplained mysteries.
Comments
 0 comments
Want to join the conversation? Please or to comment on this article.