Aidan Smith's TV week: The Idol (Sky Atlantic), Spy in the Ocean (BBC1), For Her Sins (C5), Significant Other (ITVX)
Who's got the worst name in pop? I don't mean worst as in underwhelming (The Band), overwhelming (United States of America) or the kind of extremely dodgy moniker likely to result in the squealing of squad car tyres directly outside as soon as you tap it into a computer. (This is a family newspaper, I'm not going there).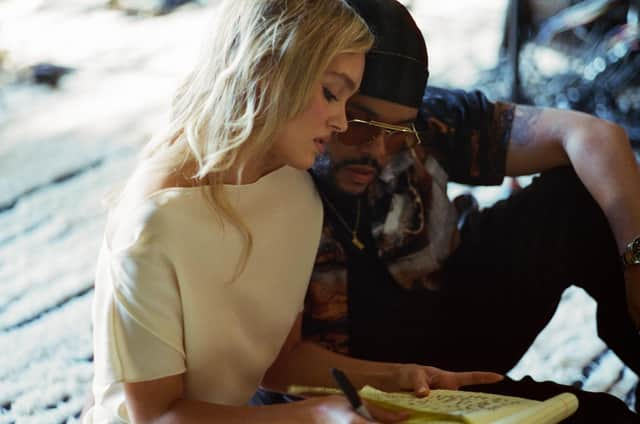 No, I mean worst as in typographically infuriating. There's quite a few: The The, Alvvays, !!!, Prince in his "Symbol" period, Portugal. The Man (don't forget the full stop), our very own Chvrches.
Oh, and The Weeknd - 2023's most popular artist on the planet, according to what we used to call the Guinness Books of Records. He dominates the kitchen discos in our house, thanks to my daughters, though I like to continually point out the spelling error and feel sure it would annoy Jeremy Paxman, the former Newsnight presenter having once used "Mr Rascal" to address Dizzee of that ilk.
The Weeknd's real name is Abel Tesfaye, which is how he's billed in The Idol (Sky Atlantic). I like his tunes but am not sure about his acting, though admittedly he's not playing an especially endearing character in the LA-set musicbiz satire he's created with Sam "Euphoria" Levinson. A sleazy svengali, an over-tactile overlord, a clubland kingpin who won't remove his raincoat indoors.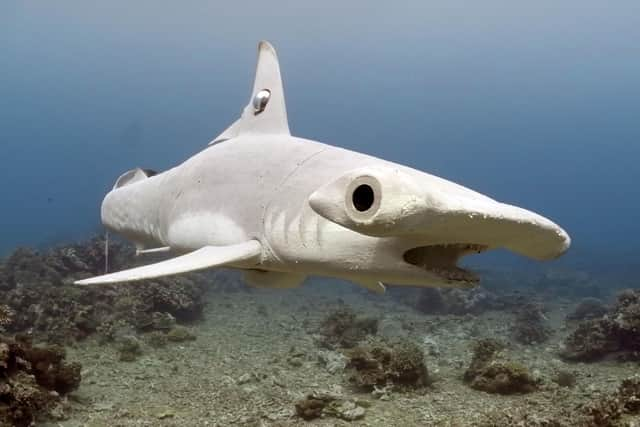 Tedros charms Jocelyn (Lily Rose-Depp), a fragile sexpot popster resuming her career after the death of her mother, and this surprises the latter's assistant who says: "I hate his vibe - he's so rapey." Jocelyn counters: "I kinda like that about him."
Mind you, struggling with the demands of her retinue, maybe she'd prefer to take her chances with him. One co-manager waves away concern over Jocelyn's mental health, insisting it's "sexy". The other locks the intimacy coordinator in a toilet to prevent policing of a video-shoot (the rules: "no side boob, no under-boob, no side flank"). Jocelyn's publicist, played by Schitt's Creek's Dan Levy, fluttering about as usual, is excited by similarities with the equally troubled Britney Spears. And this lot even believe their protege can be empowered by a "slut-shaming" photo going viral, with the most diabolical of them declaring: "I want to wake up to 150 Google alerts telling me Jocelyn is some kind of feminist hero."
This is fascinating and appalling, and the wild ride expected of Levinson. Parents - Mrs Smith and me - watch the high-school excesses of Euphoria through gaps in fingers, horrified at the youthful abandon we were too scared to experience ourselves, and try vainly to keep that show from the kids.
But, as enjoyably nihilistic as the opener's first half might be, the second brings in Tedros with his dirty mac and rat-tail and The Idol loses momentum. He tells Jocelyn: "You've got the best job in the world. You should be having way more fun." Unfortunately, his kinky games with ice cubes and asphyxiation are risible. Leslie "Ding dong!" Phillips could contrive more eroticism, even The Fast Show's 13th Duke of Wybourne.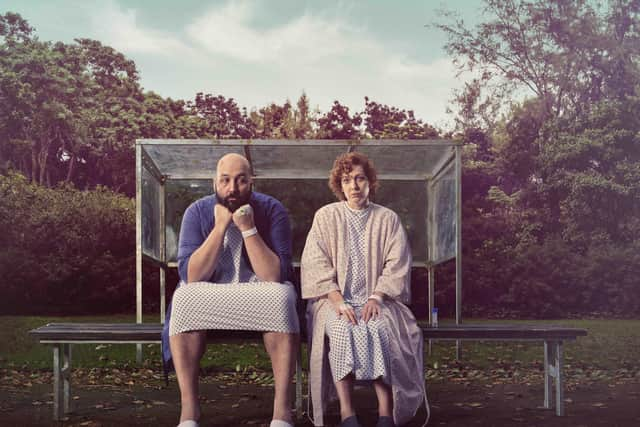 Spy in the Ocean (BBC1) promises us huge advances in android technology providing unique insight into the behaviour of creatures of the deep but in the opener I'm still vaguely reminded of that giant, clunky, clockwork piranha which used to chase Stingray and despite the promise extended in the opening credits - "Anything can happen in the next half-hour!" - never quite managed to catch up.
I mean, surely the test of how accurately the robots have been programmed to mimic the real thing - a makeover you might call "AI for a fish guy" - would be whether a sperm whale or a hermit crab would attempt to fight or mate with its doppelganger. Or is that just the way my mind works?
The footage is stunning and narrator David Tennant scours the seabeds for top facts. For instance, the coconut octopus boasts nine brains including one on each tentacle. But imagine if you inhabited the oceans and suddenly this lookalike turned up wanting to be your best mate. Fish aren't supposed to have feelings but would you not feel a bit cheated to discover this was a fraud with a concealed camera?
The first words uttered in For Her Sins are: "Making friends as an adult is impossible, isn't it?" Oh no, has this woman been duped by a robot, too? Not exactly but there has been cold, calculating infiltration from a pretend friend.
This is a psychological thriller by the current masters of the genre, Channel 5. They knock 'em out like those old two-dollar pulp novels with damsels in distress on the dustjacket. I don't think nine brains were used in the creation of this one but no matter. It's effective like all the rest. You soldier through to the end, stepping over cliches and tropes, to discover not whodunnit but why.
The distressed damsel here is Laura, played by Jo Joyner from EastEnders. The clockwork piranha, if you like, is Emily (Rachel Shenton, ex-Hollyoaks). So For Her Sins is quite soapy. Emily frequently narrows her eyes, holding that fiendish gaze for a full eight seconds, to ensure everyone's still following in Auchenshuggle.
Two lives collide again in Significant Other (ITVX), a comedy which begins with a heart attack and an attempted suicide. Anna (Katherine Parkinson) and Sam (Youssef Kerkour) are neighbours who don't seem to have met so presumably this is London. Bumbling into each other in the nick of time, they commence a … well, you'll have to watch. And you should.
Comments
 0 comments
Want to join the conversation? Please or to comment on this article.