Aidan Smith's TV Week: The Gallows Pole (BBC1), The Blackouts of '74 (C5) When Britain Went Dark (C5), White House Plumbers (Sky Atlantic), Changing Ends (ITVX)
Post-Succession, a terrible darkness has descended on Tellyland. The only light comes from candles on tables, with desperate people huddled around them.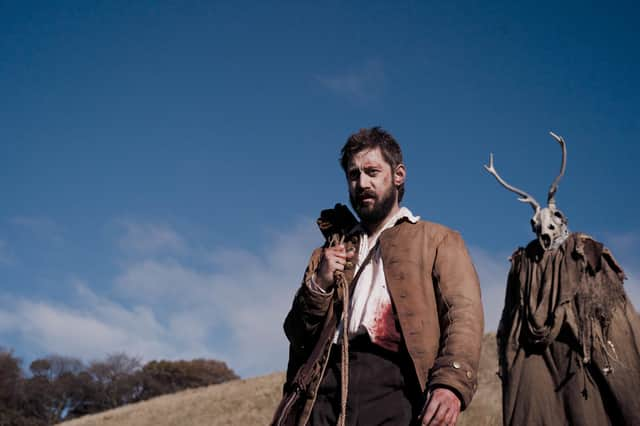 But wait … it is possible to tell a good story by candlelight. Here are two: a drama and a documentary. They're separated by 200 years but linked by what Sylvia Plath called the "yellow knife" with its "haloey radiance".
Don't tell me that your weekly squint at the idiot-lantern cannot make space for poetry. Or won't mention in the same breath Plath and Fern Britton, who was a presenter on This Morning in more innocent times.
In The Blackouts of '74: When Britain Went Dark (Channel 5), the story of the energy crisis which forced a three-day week on factories and Spaghetti Hoops had to be cooked by camping stove, Britton is almost poetic: "There's a lot to be said for sitting in the dark and having to talk to those people that you live with."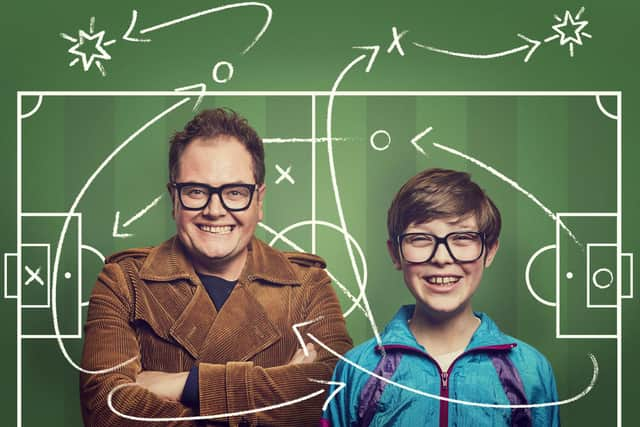 The drama is The Gallows Pole (BBC1), set in the 1760s so candles all round, which is based on the novel by Benjamin Myers and has been brought to TV by Shane Meadows. I've never been as wowed by Meadows' work as some. My underwhelming review of his Once Upon a Time in the Midlands angered its star, Bobby Carlyle. And you don't want to upset Begbie.
Anyway, I like this from the opening credits, written in ye olde style, so Meadows as director is billed as "Purvey'r of Scenes". I like the music - by a bunch of Swedish freaks called Goat - and the clippity-clop of clogs on the cobbled streets.
There's a lot of clippity-clopping because prodigal son David Hartley (Michael Socha), after a seven-year absence, has returned to his Yorkshire village. He's exhausted from staggering all the way from Birmingham with a stab wound in his stomach.
After being stitched up, the first thing he says to little brother William (Thomas Turgoose) is: "Has tha' not grown any since a' left?" William replies: "Is tha' still an a******e?" But David's deducement is correct. "Everyone's skinnier," confirms William. There's no food and there's no work. The Industrial Revolution is leaving the local weavers far behind.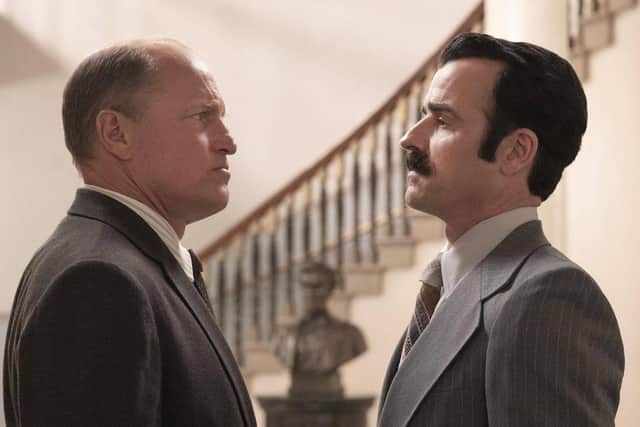 A lot of period drama is people in big wigs, pronouncing. Not here. Scenes are improvised and dialogue overlaps. Cackling prostitutes and grumbling naysayers layer up an already peak-thick atmosphere, though there's a pause for a sweet, funny moment outside the teeming alehouse as William attempts to make up with the woman he left behind. But can he save his community?
I don't know about you lot, but we were quite posh and warmed up our Hoops in a fondue pan. Much of 1974 has been repeated in 2023: war exploding oil prices, strikes, empty supermarket shelves. It doesn't seem, though, that the blackouts will be repeated. Some folk don't know they're born.
The horror! The horror! Of scanning the local newspaper for the list of affected postcodes and discovering our house's turn for a powercut would cause us to miss some favourite telly! So we'd head outside and scare ourselves by walking around in complete darkness.
The frantic checking of affected areas is recalled in the doc which includes Energy Minister Patrick Jenkin's recommendation that the populace brush their teeth in the dark and share baths. Though it misses the important info that Jenkin was outed as an electric toothbrush user and had his home with all the lights blazing exposed by the press.
Also, punk rock didn't start in 1974. The first UK single, the Damned's "New Rose" wasn't released until '76. It was a small mercy for Ted Heath, the classical music-loving PM, not having to contend with Johnny Rotten, Colin Frightful and the rest besmirching the national tapestry. He had enough trouble with the miners.
Rail workers, nurses and teachers involved in industrial action at the moment will be fascinated to learn that Arthur Scargill and Mick McGahey achieved a 27 percent pay increase for their men in '72 and followed that with another 35 percent rise two years later. The latter was approved by Harold Wilson after Heath - "Brusque, uptight, very difficult," according to Michael Heseltine - gambled on a general election and lost.
I like Scots comedienne Janey Godley's memories of the blackouts: finding gas lights up tenement closes where she could read her comics and her mother's plea in mitigation when she landed in court for syphoning electricity from the main supply - "Menopause, your honour." This is funnier than anything in White House Plumbers (Sky Atlantic), a lame comedy about Watergate, another notable '74 happening. It's "from the team that brought you Veep and Succession", which scarcely seems believable. There are no sharp lines here, just silly slapstick.
Woody Harrelson and Justin Theoux are the "plumbers" of the title - so named because they've been recruited by "Tricky Dicky" Nixon to fix the leaks of classified intel emanating from the White House - but they're buffoons. The bad wigs remind you of The Americans and how good a show with bad wigs can be. The presence of Mad Men dependables evokes similar nostalgia for something infinitely superior.
Also mining laughs from truth, but more successfully, is Alan Carr, who's plundered his childhood as the football-reluctant son of Northampton Town's manager for Changing Ends (ITVX). Dad takes the lad to the park to work on stamina. "Sprint across to that tree," he barks. Young, determinedly unmacho Alan (Oliver Savell) wonders: "Which one, the apple blossom or the willow?"
Comments
 0 comments
Want to join the conversation? Please or to comment on this article.