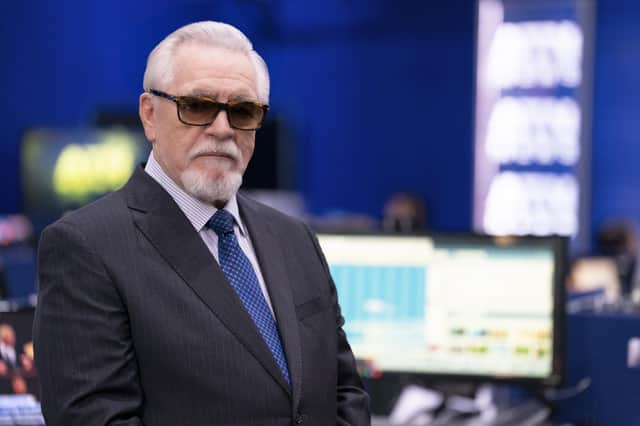 It's possible to imagine him supplying the words from his native Dundee, Paw Broon's woolly nightcap still on his head and a big slipper keeping his feet toasty warm as he slurps from a mug of sugary tea.
What a joy, then, to have Brian Cox with a whisky in his hand at all times. To have him sporting a cardigan, which might seem quite Paw, only the posh papers' fashion correspondents are identifying the garment as a "power cardie". And of course to have him effing and blinding like there's no tomorrow or any more seasons of Succession (Sky Atlantic).
This is the last one. Something has to give, someone has to win, to inherit. And as Cox puts it in his GMB ads: "Looks like things are heating up … "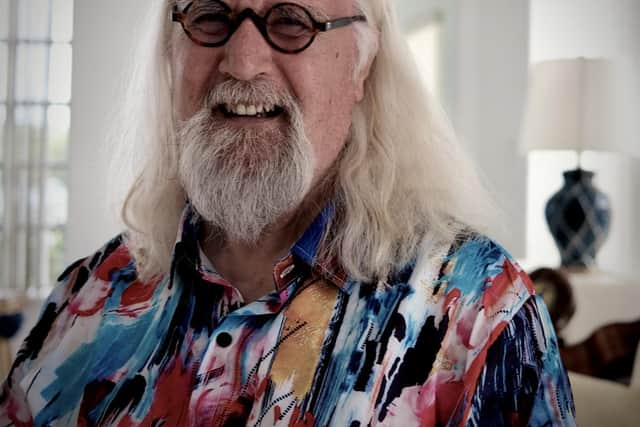 The action opens with Logan Roy (Cox) as the gloomiest birthday boy ever. He wanders his penthouse ignoring the guests' greetings and muttering: "F***in' Munsters." Now, in the 1960s US comedy The Munsters were a family of benign monsters; this clan are anything but. Benign, I mean. Where's Shiv? And Kendall and Roman? Not only are they absent from their dad's party, they're plotting to trump his bid for a rival media conglomerate.
This lot are left-leaning; Logan's Waystar Royco swing the other way. "China hack could see 40m Americans entombed in their electric cars," is a typical, screaming headline. News, schmews, spews. Logan seems to be tiring of it all. Glancing at the TV, whisky perched on his tummy, one of his presenters is in full, berserker flow: "Who is that f****n' lunk? He looks like a ball sack in a toupee."
Swerving his bash for supper he despairs: "Nothing tastes the same anymore. Nothing's the same as it was." Then back in the penthouse later, demanding entertainment: "No one tells jokes any more, do they?" Crivvens, as they say in Dundee. Is he not even going to make it to the end of this episode?
Meanwhile the "rats", as he calls his offspring, are baring their pointy little teeth. This is their destiny, says Roman: "Planning it since we were four." They can't trust the old man; can they trust each other? Kendall narrows his eyes at his sister: "Shivy, are you snaking?"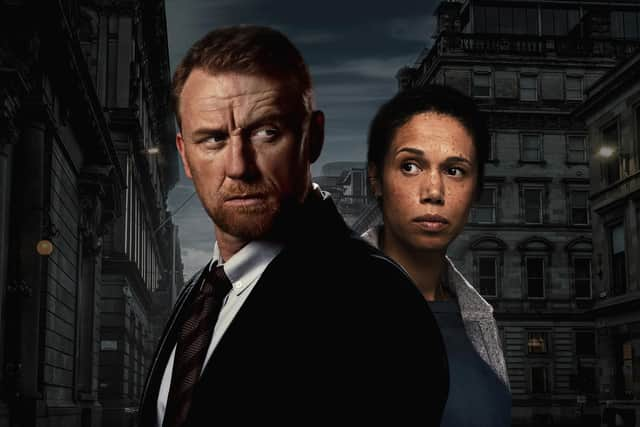 Kendall has an addict's craving for power: "I've smoked horse and I need something super f****n' absorbing in my life." Horse? Snake? Rat? The progeny are mustering an entire zoo, although when forced to push their bid to "ten bill" Roman cautions: "This is actual money that we could be spending on snowmobiles and sushi." Are they going to win? I really hope not. If Rupert Murdoch can keep it up at the age of 92 - and marry for the fifth time - then why not Logan Roy? "I'm 100 feet tall," he roars. Everyone else is a "f****n' pygmy".
Seventeen years later, Black Watch still seems like my most electric experience in a Scottish theatre. The play was written by Rosyth-born Gregory Burke whose most recent work has been for cinema. Six Four (ITVX) is his first serial for TV after the one-off One Night in Emergency. That starred Kevin McKidd, as does this.
The big, sonsy Elgin lad is one of the best things about the drama but Glasgow - puffing out its chest and showing what superhero movie fans are missing following the scrapping of Batgirl - has a starring role, too. The action actually starts in Edinburgh, returning McKidd to where it all began for him with Trainspotting.
He's a detective whose teenage daughter has disappeared. His estranged wife (Vinette Robinson) used to be an undercover cop and separately and off-diary they try to find out what happened to her. Both end up in extremely tight spots, McKidd's Chris O'Neill after digging up an old unsolved missing-girl case and the father (James Cosmo) claiming she was murdered by the security service - "because I knew about Six Four".
A journalist - with whom O'Neill had an affair - is almost rammed off the road. Talk about fortuitous scheduling, an SNP minister makes a bid for the party leadership promising independence or bust. Oh, and to add to the intrigue and the tension, Bellshill's Brian McCardie in the two episodes I've watched says precisely nothing but cements his position as the scariest man at large on TV.
Blue Lights (BBC1) is another new crime saga with, again, hints of a compromised police force and possibly a corrupted one. It's set among Belfast's probationary officers, focusing on the women, with one too scared to leave the car, another undeterred by a headbutt and 41-year-old former social worker Grace (Sian Brooke) vainly trying to calm the lawless streets with techniques learned in her previous job. Careers advice at my school was a lot about the polis. Thank goodness I ignored it.
Finally, Logan Roy laments the demise of joke-telling but he'd surely enjoy Billy Connolly Does … (Gold), first of a new run, with the Big Yin riffing on school-teachers both inspirational and psychotic, Jock Stein, the slippery Swiss, dwarves and the foiled Glasgow Airport terrorist attack - "When you're on fire and somebody runs up kicks you in the bollocks you can pretty much come to the conclusion it's not your day."