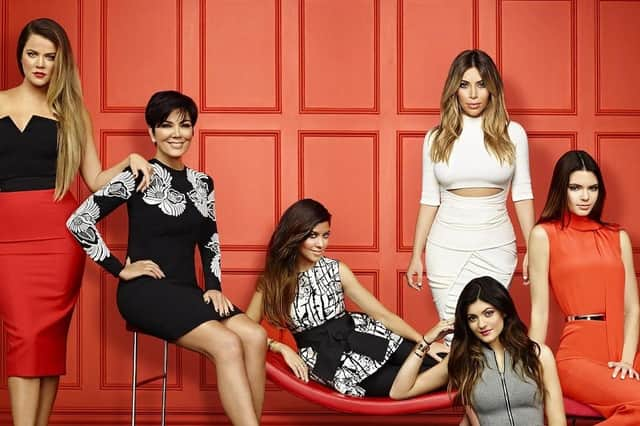 In 2008 I interviewed the leader of the Ronettes as she prepared for a comeback gig in Glasgow. At that time, the man who had given her his name and his "Wall of Sound" recording-studio brilliance but ended up taking away her liberty was awaiting a retrial for the murder of a B-movie actress.
Ronnie didn't want to talk about Phil but he lurked in the background of the conversation, just as he would have lurked behind the studio glass, layering up "Be My Baby" like her hairstyle with four pianos all playing the same part and five guitars.
He was a tiny man. He wore a wig. The day after their wedding she was woken by builders erecting barbed wire round the Beverly Hills mansion. The Svengali would keep her prisoner, removing all shoes and allowing her to leave just once a year on their anniversary, and only then in a car alongside his plastic lookalike dummy.
The Sky Documentaries four-parter Spector tells how he turned "to all intents, probably insane" - his words to music writer Mick Brown who wonders if the first sit-down interview conducted by the producer for 25 years caused him to flip.
Shortly after its publication an executive at Brown's magazine asked him what he'd done to upset Spector. "What do you mean?" asked the journalist, who was told to turn on the TV. "The mansion where I'd been a few weeks before was being filmed from a helicopter while detectives in boxy suits hurried in and out." This was the discovery of the body of the actress, Lana Clarkson, a gun on the floor.
Brown digs out the cassettes of their conversation, Spector recounting the "bomb" that went off in his life aged nine when his father committed suicide. His upbringing after that was in the hands of his mother and unstable big sister who operated like a tag-team, smothering him one minute and bullying the next.
He found relationships difficult. He found life if he wasn't twiddling knobs and magicking soundscapes difficult. "I controlled everything in the 60s … I was a control freak," confirms the crackly voice on Brown's tape. Carol Connors of the Teddy Bears recalls rehearsals for "To Know Him Is To Love him" on The Perry Como Show when she fluffed the high note: "He put me up against a wall and said: 'If you f*** up my song I'm going to kill you.'"
It's been a lively week for documentaries which could be subtitled "Only in America … " Indeed a talking head in The Kardashians: Billion Dollar Dynasty (Channel 4) utters these very words right at the start, wondering how on earth a reality star whose career was launched by a sextape can end up discussing government policy with a president.
That was the one who originally answered to Euphemia Kardashian, right? Or was it Mildred Kardashian? I knew I should have watched this with my 13-year-old daughter, for I'm afraid my knowledge of the clan doesn't extend beyond the urban myth of an abrupt, universal name change, first letter K, ordered by mom Kris to aid brand recognition.
So what did I learn? That Kim/Euphemia was photobombing other stars' events before the wheeze was officially recognised. That, as other reality performers conceded: "She was thirstier than us, she just blew us out of the water." That body-positive headlines like "I have cellulite, so what?" were crucial to endearing her to the dimpled masses. That she literally turned up at the opening of a toilet. That when sister Kourtney/Mildred consented to having the birth of her child filmed it was generally reckoned that the Kardashians had put it all out there, they had nothing left to give.
Wrong! Kim/Euphemia consented to having her wedding filmed. "Now you're stuck with me forever," chuckled the basketball lunk as they departed the altar. Wrong! The union lasted just 72 days. A scam? Ratings took a hit so Kim/Euphemia decided there was nothing else for it: she would go out and find a man who shared her dream of total world domination, just as long as his name began with K. Enter Kanye, possibly christened Fred West … er, or maybe Bert.
The other "Only in America … " doc is Netflix's The Hatchet Wielding Hitchhiker. What a title, and what a tale: in 2013 in Fresno, California a gonzo drifter with a bandana tethering his burst-sofa hair rushed to the aid of a woman being attacked by a crazed motorist. Who was the have-a-go hero? The local TV reporter was only offered "Kai" (another triumph for the K brigade). And the hobo's description of his intervention - "Smash, smash, SUH-MASH!" - turns him into an internet sensation, a chat-show regular and - if things had worked out - perhaps a reality star to challenge Kim/Euphemia and her raven-haired terrors.
The reporter, revelling in his exclusive, makes light of the fact Kai had been carrying a hatchet and was adept at using it. But, if you don't know how the story ends, in little more than the time it takes a Kardashian to marry and get divorced, then this is a clue.