Aidan Smith's TV week: Rolf Harris: Hiding in Plain Sight (ITVX), Steeltown Murders (BBC1), Ten Pound Poms (BBC1), The Stones and Brian Jones (BBC2)
It's something of an imperfect storm at the kids' TV show when Jimmy Savile introduces the special guest and out walks Rolf Harris. Then a girl is plucked from the audience and Savile says to Harris: "Do you think I could leave her in your charge?"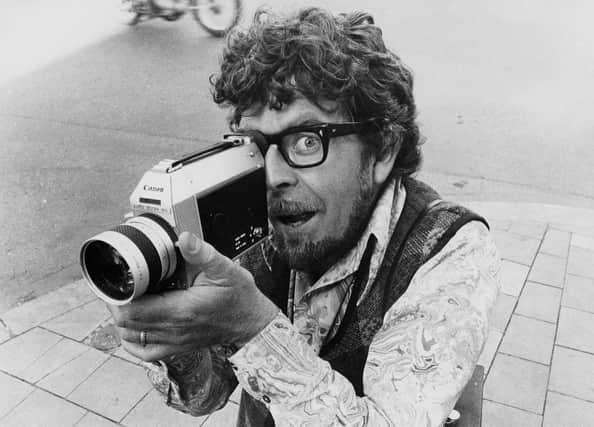 There is no suggestion that this girl, in the first archive clip to feature in Rolf Harris: Hiding in Plain Sight (ITVX), was abused. Others, though, weren't so fortunate. At the time - 1976 - no one knew the truth about these two much-loved family entertainers. How Savile "groomed the entire nation", in the words of one police chief, was told by Netflix last year. This documentary charts the rise and fall of the man found guilty of 12 counts of sexual assault, serving three years of his jail term.
Karen Gardner gives the programme its title. Three times in the space of half an hour and "in plain sight", she was left feeling "degraded and humiliated" by Harris while a starstruck schoolgirl who'd volunteered to help out on his show Star Games. "I was 16, he was 48 - ten years older than my dad," says Karen, who describes the look of "triumph" in her molester's eyes.
I'd forgotten about Star Games, maybe because there was so much of Harris on the box. First the singing and dancing. Then the speed painting. Jake the Peg. "Two Little Boys". Animal Hospital. The late Queen's portrait. "Can you tell what it is yet?" No one says that anymore.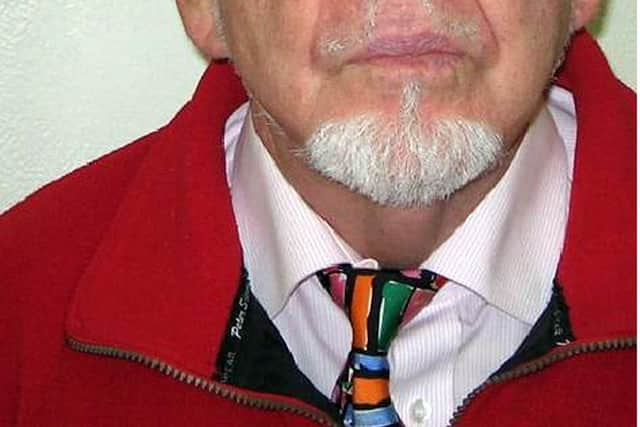 If I tell you that this week's new crime drama on BBC1 features wide-lapelled suits in 50 shades of brown, wet-look platform boots, chrome car bumpers, churning glam-rock and in the middle of it all Philip Glenister, then you'd be forgiven for thinking that TV has completely run out of ideas and is basically kaput.
But Steeltown Murders isn't a desperate rip-off of Life on Mars even if a casual glance would suggest as much. It's a four-parter drawn from a real investigation, or in effect two, as the action flips between 1973 and 30 years later.
There's a nice gag at the start as Glenister and a concert hall full of men - thinning on top, expanding round the middle - sing along to a note-perfect rendition of "Day After Day". One bloke remarks at how well Badfinger have looked after themselves and Glenister says: "You do realise that's a covers band, don't you?"
But this is just about the only light moment as the case is gruesome - a series of rapes and murders in the Port Talbot area of Wales. Glenister's character DCI Paul Bethell seems to have been thinking about it day after day since '73. From the start - his younger self is played by Scott Arthur - he reckons the killings are linked but superiors aren't convinced. The other constant in Bethell's life, sported by both actors, is the Zapata moustache.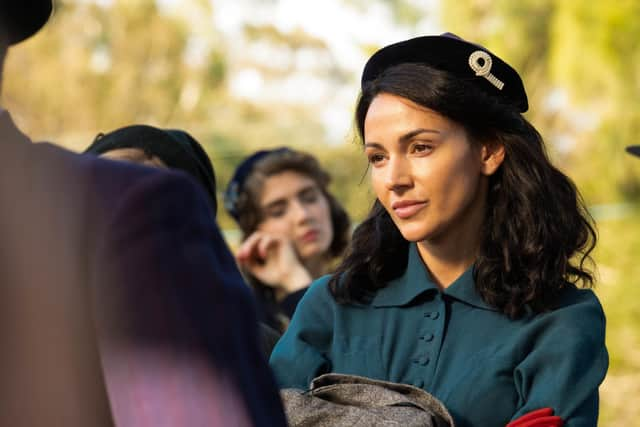 The flashbacks remind us of when discotheque entertainment was provided by Top Rank, when TV closed down at midnight and the nation was invited to stand for the National Anthem - and, more alarmingly, the police weren't especially rigorous about sex crimes. The emergence of DNA gets Bethell back on the case.
I've got cousins who're Ten Pound Poms and, like the ones in the new BBC1 Sunday nighter, I'm pretty sure it was snowing when they left Edinburgh for Down Under. Despite this, the Smith kids woke early to put duffle coats over our pyjamas and wave them off.
They're back for a holiday soon so I must find out if they, like Michelle Keegan and the rest from the six-week crossing, were hoodwinked by seductive advertising promising a sunny paradise, whitewalled homes and "coconuts for breakfast". And whether their accommodation resembled a POW camp.
Admittedly Danny Brocklehurst's drama has Australia receiving its latest batch of "fresh meat" a decade before my cousins, when the country was quite feral, extending the welcome mat thus: "You have blacks in Britain, dontcha? Well, over here you're the blacks." The poms have to take the dreary jobs Aussies won't touch, which is kind of what has happened recently, or at least until Brexit, to those seeking a new start here - although Suella Braverman is doing her best to change that with her Kitchener-esque recruitment drive for true Brit fruit pickers.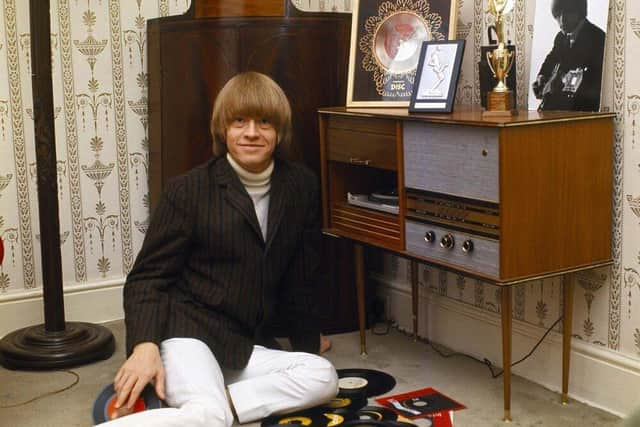 What a sad film The Stones and Brian Jones (BBC2) is. Documentarist Nick Broomfield, then 14, met the Rolling Stones' founder on a train just as the band were about to explode, Jones revealing he liked to jot down loco numbers. Seven years later Broomfield was among the 500,000 in Hyde Park for the concert remembering the guitarist found dead in his swimming pool only three weeks after being told by Mick Jagger and Keith Richards: "Hey, you c**k, you're fired."
Jagger and Richards don't come out of the intervening 90 minutes terribly well but then Jones was a tricky customer. Expelled from two schools and kicked out of the house by parents disappointed in his career choice, he began a trend of being adopted by other families and, just before scarpering, getting the daughters pregnant - at least five of them.
He was the druggiest Stone, the Stone who didn't - couldn't - write songs, the one who lost Anita Pallenberg to Richards, rock's supreme act of carelessness. Shy and sensitive and yet a spiker of drinks and wearer of Nazi regalia. But the letter discovered years later - "My dear Brian … I've been a very poor and intolerant father … " is heartbreaking.
Comments
 0 comments
Want to join the conversation? Please or to comment on this article.