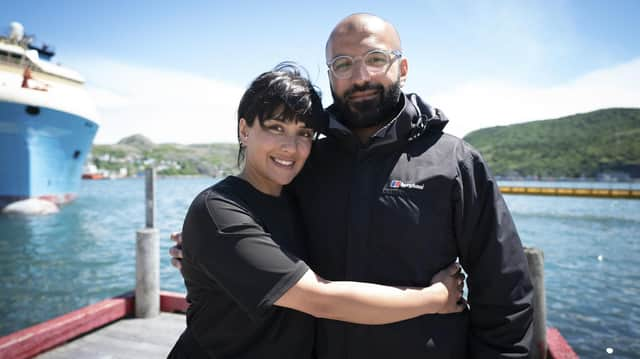 But I must admit that over the last eight weeks my Kincardineshire harbour scene has looked pretty puny next to what I've been watching on Race Across the World (BBC1): shot after drop-dead gorgeous shot of Canada, oh Canada. Coast to coast, from the deepest of the Great Lakes to the most sky-splitting of the Rockies. And lots of gas station forecourts as the teams frantically sought to hitch rides.
The best reality challenge show around has been a great advert for Canada and for Canadian hospitality. The competitiors have been fed, put up for the night and ferried hundreds of miles. And for once, cynical old me does not think the locals felt forced into this by the presence of the cameras.
Who did you want to win? When it got down to the final three, I honestly didn't mind. There was Ladi, serene and wise, whose daughter Monique blossomed on the expedition. Ladies of a certain age Cathie and Tricia who hugged their way across the vast land. And Zainib from Glasgow who obviously charmed husband Mobeen with her strange, suffer-no-fools, say-what-you-think allure then worked it on the rest of us, coming out with the best line when a weirdy hick offered a lift: "Are you going to kill us?"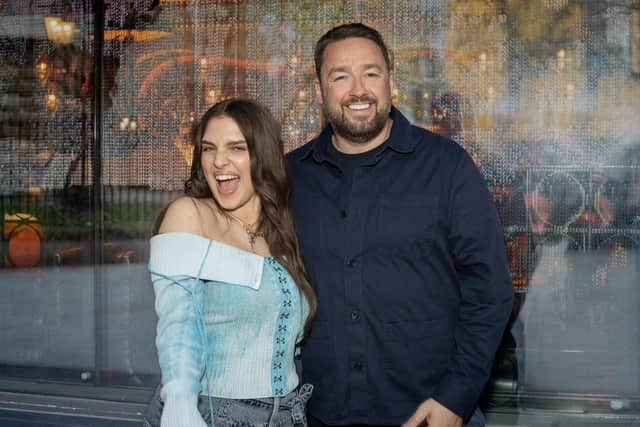 "Train your wife I've often said/To bring your breakfast to your bed." So went a 1950s advertising jingle for Corn Flakes which is dredged up at the start of Mad Women (Channel 4), the story of how the world of commercials was revolutionised, radicalised and above all feminised by real-life Brit Peggy Olsons.
Peggy, you'll remember, was the secretary promoted to copywriter to the consternation of the Mad Men of that superlative US drama. A veteran of the industry, Barbara Nokes, never interviewed before, recalls the same dim view taken of her elevation and early campaign ideas. She wasn't standing for that. "'F***' and 'off' were often applied," says this feisty character, now 80.
Fed up like her contemporaries with women being portrayed in ads as entirely kitchen-based simperers only interested in "whiteness and softness", she remembers when a man stripped off in her local laundrette and waited for the wash cycle to finish in just his underpants. That's how the Levi 501s commercial featuring Nick Kamen was born: "The first time women - us lot - were given the opportunity to ogle a boy. And ogle we did."
A lot of the ads drew inspiration from personal experience with Kate Stanness confessing: "My ideal Thursday night was a hot bath, a glass of wine and my favourite chocolate bar." I'm sure you can guess which one. And Rosie Arnold had fun with lousy chat-up lines for the Lynx promo sending up modern young caveman delusion about irresistibility to women: "You look so sexy when you play air guitar! … Oh nice, you've noticed my breasts! … No, if I'd wanted foreplay I would have asked for it!"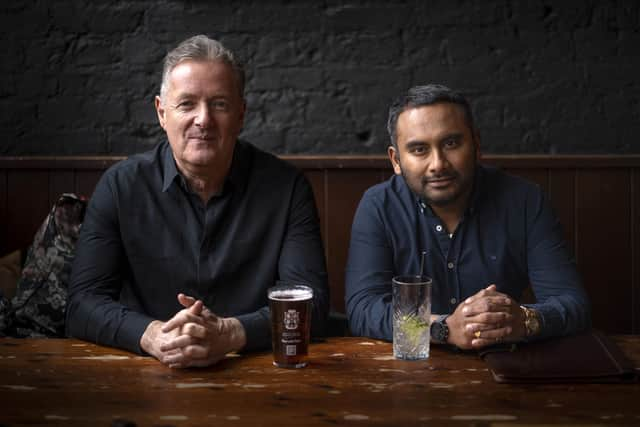 Eurovision Calling: Jason and Chelcee's Ultimate Guide (BBC1) might get you in the mood for tonight's spectacular, though a Scot would dispute use of the word "ultimate". Where in Jason Manford and Chelcee Grimes' compendium is any acknowledgement of our contribution, save for a snatch of Lulu's "Boom Bang-a-Bang"? Glasgow-born Bill Martin and his choonsmith mate Phil Coulter penned "Puppet on a String", the UK's first win in 1967, and also the follow year's "Congratulations", which Cliff Richard has never got over being denied victory, with dark mutterings about General Franco having "fixed" it for Spain.
That's a good yarn, as is Edinburgh's Usher Hall coming to the rescue of the competition in 1972 when Monaco was too skint to stage it. The New Seekers were our hopefuls, featuring - be still my beating heart - Auchterarder's Eve Graham.
In Amol Rajan Interviews: Piers Morgan (BBC2), the interrogator is rigorous enough but never really quite skewers his subject. That's because Morgan is too cute, too sly, too skilled at this game from when he's sat in the chair opposite - and too ready to impale himself.
Is he a narcissist? A bit of one, he says, before taking over the questioning: "Do I like stuff being about me? Probably. Do I like being the centre of attention? Definitely. Do I like stirring up debate? Yes. Do I like trending worldwide over my opinions? Absolutely."
Yes, he always wanted to be a star. Yes, he used to practice signing his autograph. As as schoolboy - and an "argumentative b*****d" of one - he wrote admiring letters to celebs and politicians, with Margaret Thatcher congratulating him on winning a debate against a pro-CND-er.
Yes, his feuds with the famous were knockabout fun, even when Jeremy Clarkson punched him. No, in those tabloid days he never phone-hacked. Yes, when Simon Cowell hired him for America's Got Talent, the job description was "obnoxious and judgemental". Yes, Twitter is damaging public life but he doesn't blurt "offensive, wrong opinions … most of them are what most people think". Oh and another thing: wokery is facism.
I miss him on Good Morning Britain and wish he hadn't flounced out of the studio, and Rajan at least extracts the admission that he regrets his actions.