Aidan Smith's TV week: Funny Woman (Sky Max), Consent (Channel 4), You (Netflix)
TV is making itself the drama again. Hard on the bunioned heels of an ageing soap opera queen, striving for some dignity at the career's end, comes the subject of Funny Woman who's simply desperate for any kind of beginning.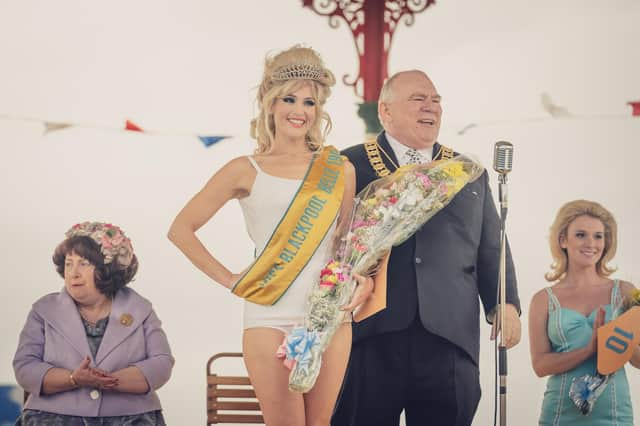 Nolly is about a real star - Noele Gordon and the unintentional comedy of Crossroads. Sky Max's new show concerns a wannabe intent on playing it for laughs and although Barbara Parker is fictitious she's perfectly believable.
The 1960s seem full of possibility, the Beatles have made it from a northern town, so why can't she? Also believable, however, are the hazards and hurdles which confront a young woman of these times.
Gemma Arterton is Barbara who at the start of the first episode wins the Miss Blackpool Belle beauty pageant, receiving a congratulatory slap on the backside from the mayor. By the end she's reduced to dancing in a strip joint.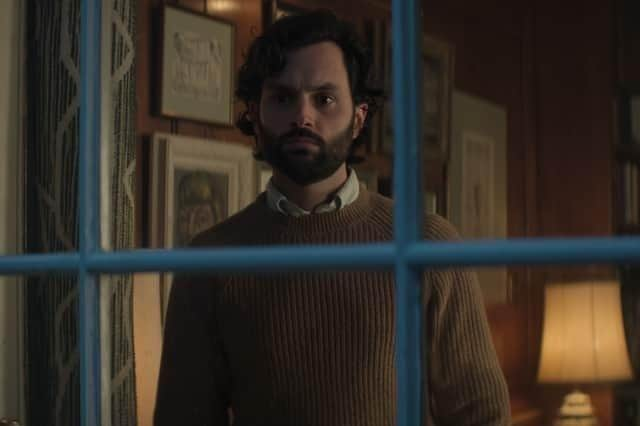 Attempting to become Britain's answer to Lucille Ball isn't easy. She's quit the sweet factory for London and a flat she struggles to keep lit and warm so there are only a few pennies left for the weekly phonecall home. Her father, a stage dad, believes in her. "She needs to spread her wings," he says. An aunt cautions: "That won't be all she's spreading if she's not careful."
Big, bad London - and big, bad showbiz. There's mention of the standard snobbery regarding actresses at that time - "no better than common prostitutes". Barbara is working in an Oxford Street department store where the girls on the perfume floor collect male admirers. One actually went on a date with a Beatle - "just the drummer, though". The others have "gentlemen friends" and Barbara hooks up with a charming-seeming fellow who whisks her off to Matt Monro at The Talk of the Town and when she discovers he's married attempts to rape her, though back then it probably wouldn't have been called that.
Funny Woman, from a Nick Hornby novel, is frothy until this moment, bouncing merrily along a well-trodden path for TV, mixing its footage with parched period film stock and choosing its soundtrack niftily (who doesn't like hearing Petula Clark's "Downtown" for the 479th time?).
Arterton must provide plenty of sassiness, sarcasm and spunk, and does. Barbara's beehive cannot topple. She must get over her traumatic night - who would have listened to her anyway? - and continue to scold men for talking to her chest while also bouncing back from being sacked from her job. She worms her way into her first comedy audition which doesn't end well either but presumably, with five more episodes to come, her stint at Soho's Whiskey Cat Club is only temporary.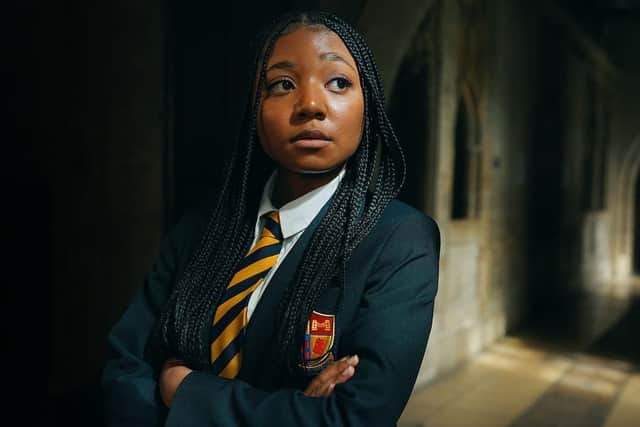 After the assault Barbara's more streetwise flatmate points out to her that "gentlemen friends" should not be confused with "gentlemen", just as beyond "public" there's a whole other place called "public school". The inference here is presumably that the former is communal and transparent and the latter isn't. Which brings us to Consent (Channel 4), a one-off drama set in elite Birlingdale College.
I was about to say "neatly" there but that wouldn't have been right. The only relevance "neat" has here is a gruesome one: the ease with which entitled sixth-form boys objectify and demean female pupils.
Natalie (Lashay Anderson) is the first girl at the school to lead a debating team. Only 7 percent of the UK is privately-educated, she states from the lectern, yet the advantage they enjoy dominates everywhere. "More qualified, more confident, quite simply better? To that I say: Boris Johnson."
Cue much sniggering including from Archie (Tom Victor), her boyfriend. Natalie has won a bursary and is self-conscious about suddenly realising her family is poor next to the rest of Birlingdale. A bigger concern to her, though, is the fierce lad culture. Archie insists he's not like the other boys. How so? "I hate rugby," he says.
But the peer pressure to conform - that is, to have sex with a girl, film it, brag about it - is immense. Raffy is the most insistent of these indulged reprobates and surely leadership material for any future revival of the Bullingdon Club. He's played with cold-eyed callousness by Ty Tennant, the son of David Tennant's wife Georgia from a previous relationship, who then took the Scot's name when the latter became his adoptive father.
It's Archie's birthday and there's a wild house party. Natalie, according to these avid students of the human condition, is "gagging for it". "Nah, she's wasted," says Archie. It takes Natalie a while to submit her accusation - and the headmaster no time at all to remind Archie he's a top student so "we will keep the matter discreet, of course". A horrible tale, the way it ends comes as a relief, also because it is the end. Don't watch if you have teenage daughters - or maybe do.
There's an unfortunate running theme this week of preyed-upon women - sorry about that. I watched the first series of the Netflix thriller You and quite enjoyed its black comedy, at least until the first geyser of blood hit the walls. The show has reached season four and Joe (Penn Badgley), the bookworm-slash-slasher, still hasn't been caught, despite his only disguise being a baseball cap. Leaving part of a foot behind in the US, he's moved to London to lecture. As before, no one bothers with curtains and right across the road is lovely Charlotte Ritchie from Ghosts …
Comments
 0 comments
Want to join the conversation? Please or to comment on this article.