Aidan Smith's TV week: Dead Ringers (Prime Video), The Diplomat (Netflix), The Hunt for Raoul Moat (ITV1)
From the distance of 30-odd years at the Edinburgh Festival Fringe I'd like to tell you that I always reckoned Rachel Weisz was destined for greatness. But in what was her first-ever interview your correspondent was too tongue-tied - correction, too lovestruck - to have really known for sure.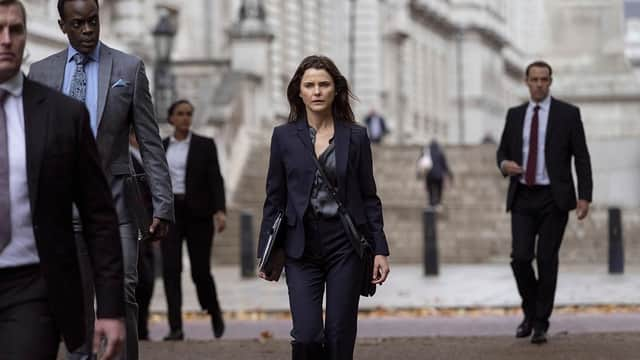 The Cambridge undergraduate was one half of a two-woman production which would win an award, transfer to London and secure her an agent. She tried to explain her show, which sounded frighteningly cerebral, and I must have appeared positively glaikit, as bamboozled by her brains as I was her beauty. "It's improv," she said. "So a comedy?" I ventured. And that was pretty much the end of the interview.
Weisz has come a long way since then. Me, I'm confident about stating that Dead Ringers (Prime Video) is another two-woman production, with definite laughs, and it's bloody brilliant. Literally.
Not so much a black comedy, more gory red as flesh cleaves and geysers spurt. And not really two-woman but double-Weisz. Our Rachel - we're proprietorial here in Edinburgh - plays identical sisters, tag-team Manhattan gynaecologists Beverly and Elliot Mantle who are, they insist, " f*****g brilliant, extraordinary, as close to perfection as you can get".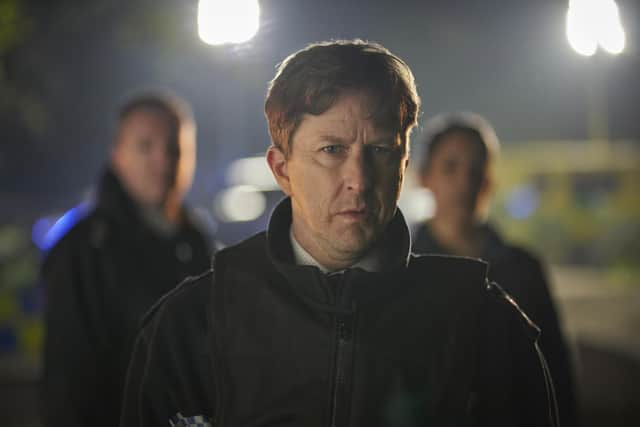 If this sounds familiar then you probably know David Cronenberg's movie of the same name featuring two Jeremy Irons for the price of one. I've never seen it but can't believe it's as good as this wild re-imagining, with a scalpel-sharp script from Alice Birch who adapted Normal People for the box. My favourite put-down in the opener is: "Did your mother not put your drawings on the fridge? Why don't you have any imaginative capabilities?"
It takes a while to pin down the sisters' personalities when the only way to tell them apart is how they wear their hair. There's the sensible one with her ponytail and an idealistic dream of improving the childbirth experience from the one which "bullies, scars, terrorises, humiliates, rushes and ruins women and their bodies". And, ah yes, that's the hedonistic one who snorts cocaine and has to be paged back to the hospital while mid-bonk in a nightclub's loos.
But hang on, the sensible one has just seduced one of her patients, an actress who's desperate for a baby just like her. The Mantle girls may indeed be flippin' brilliant but they're also highly unethical, passing expectant mums between them with a "SWAP" text message and a quick readjustment of the barnet. And I can't begin to tell you what the hedonistic one gets a man to do when his pregnant wife is out of the room. Back in that Edinburgh basement Weisz was terribly serious while I was terribly thick but here she really lets her hair down (and puts it back up, then down again). She must win an Emmy. Make that two.
If you've been wondering why Keri Russell, ever since The Americans, hasn't fronted another smart and sexy drama about politics and dressing up, here's The Diplomat (Netflix).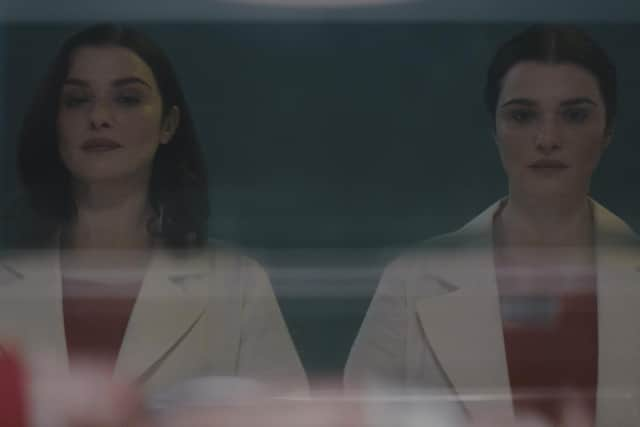 In the former she was one half of a husband-and-wife KGB spy team fooling 1980s Americans enough to be able to live among them with the help of some ludicrously bad wigs. Now she's the US ambassador to Britain, a role requiring frocks and politesse she doesn't possess, but her hubby Hal (Rufus Sewell), a whizz at foreign policy, is around to guide her. Because POTUS is elderly and doddery, and because our PM is a tactile, flirty, jokey skiver, I assume the setting for The Diplomat is round about now.
Russell's Kate Wyler doesn't want to be in London. She craves action and danger in the most scalding of Middle Eastern hotspots. There's a whiff of Homeland and also The West Wing, with The Diplomat's creator Debora Cahn holding credits from both these shows. This isn't quite at that level and you may quibble with its depiction of Britain as being obsessed with doing the right thing, eating with the right fork and how things look.
But I think it's funny when in the palatial embassy a minion points apologetically to the big, empty space on the wall vacated by the Jackson Pollock, on its way back to the States with the old ambassador. "Will your art be arriving soon?" she asks Hal. He explains that they're career diplomats who've had no time to collect any. "Oh I'm so sorry," she simpers.
And beyond the politics of the special relationship the politics of the bedroom fascinate, not least because after a hard day at the international relations coalface the Wylers don't actually bunk up together. "I do things that make her want to leave me," he admits. Still, Kate depends on his tutelage. "She hates cameras and microphones and … people," he says while his wife prepares for her first glossy-mag photoshoot. So why has he suddenly been drugged and whisked away?
The Hunt for Raoul Moat (ITV1) feeds our fetish for true-crime reconstructions, being a dramatisation of the 2010 Northumberland shooting spree. Even more difficult to comprehend is how 30,000 Facebook subscribers ever hailed him as a "legend". I wonder if they're revising their opinion after watching Moat gun down his ex-partner's new boyfriend and blinding an officer who later took his own life. Trailed as having angered victims' families, the three-parter isn't exploitative. Conscientious local newspaper reporting comes out of it well and Paul Gascoigne has been written out, despite the football star's bizarre bid to act as stand-off negotiator, equipped with a bucket of KFC.
Comments
 0 comments
Want to join the conversation? Please or to comment on this article.