Aidan Smith's TV week: Back, It's a Sin, Finding Alice
Remember the moment in the movie Heat when Robert De Niro came face to face with Al Pacino? Their first time sharing a scene together, the twanging tension in that diner was supposed to keep the coffee bubbling, light up two whole blocks and spark many urgent questions.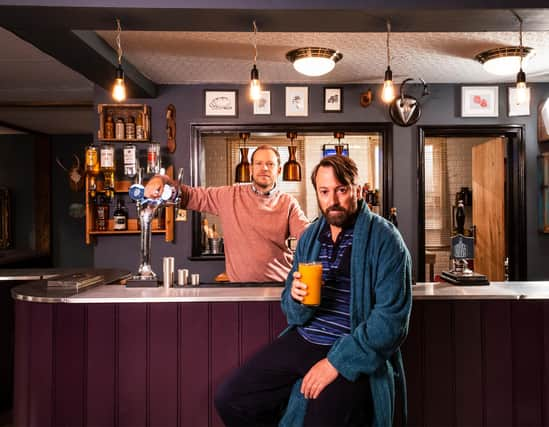 Such as: which of them would blink first? Who would shoot first? Who would mumble "Uh, man, I love your work" first? Would they wrestle on the floor, hoping to impress the comely waitress? Would Al, a noted scenery-chewer, bang the table demanding - "Whoo-ah!" - hotter mustard? Would Bobby try to claim the title of GOAT with that copyrighted shrug, dissolving into the trademarked no-eyes smile, before doing a runner?
You can probably tell I was underwhelmed by Heat. David Mitchell vs Robert Webb, on the other hand, I love. During lockdown I've gone right back to 2003's Peep Show beginnings when these two were Generation Rent's Likely Lads to marvel at the chunkiness of the TV sets, the vertiginousness of the CD towers, the droopiness of the jeans - and most importantly the brilliant relentlessness of the gags. Peep Show ran for nine seasons and was followed by a new Channel 4 comedy, Back, which promptly disappeared. But at last, having been disrupted by Webb's life-threatening heart scare, Back's back.
This isn't quite a proper sequel like Whatever Happened to the Likely Lads? The El Dude Brothers have become the feuding foster-brothers in a pubby world. Webb is no longer a slacker but Mitchell remains prissy and pompous, insisting on correct plural forms (Cups-a-Soup, Pots Noodles).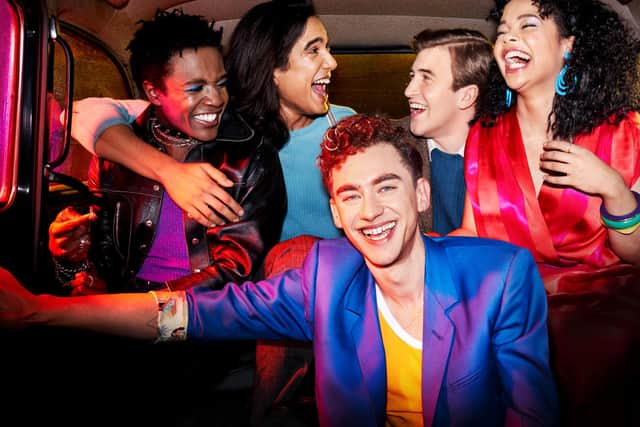 His Stephen returns to the John Barleycorn, now run by Webb's Andrew, after a spell in rehab. A pretentious hostelry has opened nearby. Called P:ub, it's failing so hopes to recruit Stephen, which would set the pair against each other.
Their edgy reunion happens in the John Barleycorn loos. "These urinal cakes look fresh," remarks Stephen. This is the kind of line which might have saved Heat. Then comes the kind of line which made Peep Show great, a mad list of things, with Andrew offering an apology and Stephen sneering: "What for? The Napoleonic Wars? Smallpox? The cry/laugh emoji? Declining literacy rates?"
Elsewhere it's been Keeley Hawes Week with the nation's sweetheart, all the more so now we're telly-trapped, starring in both of the big new dramas. Each time she's a mother, tragedy befalling one right away and already it seems unlikely that things won't end well for the other.
It's a Sin (Channel 4) is the Russell T. Davies series which moved the author to propose that gay characters should only be played by gay actors. Plainly ridiculous, this prompted numerous nominations of great interpretations by straight actors, some of which were comedic and nothing wrong with that, but surely there was a low expectation of laughs here, given the backdrop of the Aids epidemic of the 1980s.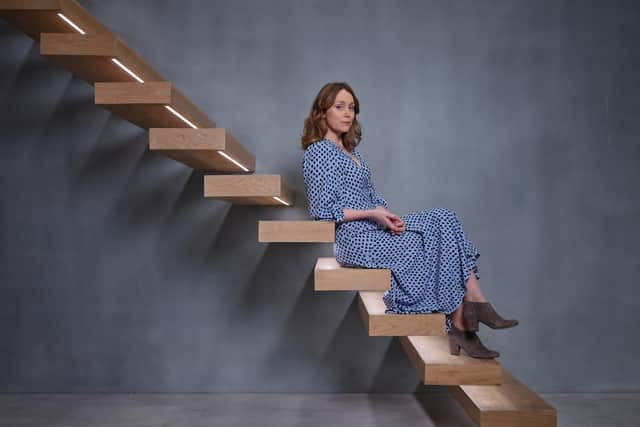 Hawes is Val, mum to new law student Ritchie (Olly Alexander) who's leaving the innocence of the Isle of Wight for London, which another anxious parent will soon describe as "the pit of sodomy". Telling him he'll meet girls, she sneaks condoms into her son's rucksack and he tosses them over the side of the boat.
Round the dinner table they're all praying for Roscoe (Omari Douglas), this fundamentalist religious family hoping their boy, working on a Big Smoke building site, will lead a good, honest - and heterosexual - life. If not he'll have to be sent back to Nigeria for some kind of corrective treatment. It's a tense moment so how does Roscoe react? By bursting into the room in mini-skirt and high heels.
Colin (Callum Scott Howells) isn't quite ready for such defiance. Up from Wales just like Davies himself, with the writer admitting It's a Sin is partly-autobiographical, this one is shy, curious and clueless until he's taken in hand by Henry, an older colleague at his gents' outfitters. Their platonic relationship is sweet and funny - there are laughs after all - with Henry promising not to reveal Colin's secret then in the pub shouting out: "Another pint for the bender, please!"
Henry's not being mean, and neither are Roscoe and Ritchie when Colin joins their scene and they nickname him "Gladys Pew". Ritchie swaps courses (to drama) and partners in a dizzying rush while the soundtrack, with 80s synth standards abounding, plays Hooked on Classics.
And then … what's this strange new disease? Kills 41 men in New York on the same day? Henry develops a "silly little cough", thinks it might be from mould into his kitchen, checks into hospital and never gets out. The confusion, complacency and ignorance surrounding Aids chime with the here and now. The nurses are brusque and Princess Di's gesture in holding the hand of a victim is some way off.
In Finding Alice (ITV) Hawes takes the title role of a wife whose husband appears to fall to his death hours after moving the family into their dream-home. I wasn't anticipating laughs here either but there are plenty: at the expense of undertakers, mortuary attendants, the police.
Alice can't find the fridge in this ludicrous house and I'm reminded of Peep Show, Webb telling Mitchell: "You pretend you're this stuffed shirt who reads incredibly boring books about dead people but I've watched Grand Designs with you. That smile when some ecoglass from Antwerp gets delayed and the nice couple are pushed over budget … "
A message from the Editor:Thank you for reading this article. We're more reliant on your support than ever as the shift in consumer habits brought about by coronavirus impacts our advertisers. If you haven't already, please consider supporting our trusted, fact-checked journalism by taking out a digital subscription.
Comments
 0 comments
Want to join the conversation? Please or to comment on this article.