Aidan Smith's TV review: Scot Squad, The Great, A Teacher and Staged
One of the great unspoken romances is over. No more will Bobby the bam burst into the cop shop to blurt urgent nonsense. No more will Officer Karen listen patiently, fail to make a single note then send him on his way.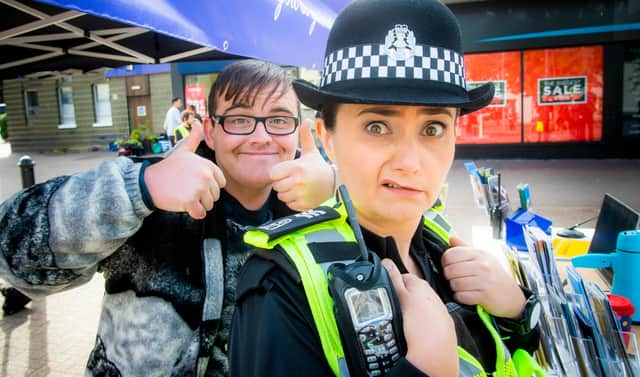 It is quite brave of Scot Squad (BBC Scotland) to end their relationship. Brave or that other thing – foolish. The polis-as-care worker sketch reflected well on the real, newly-established unified Scottish force when this mockumentary began in 2014, suggesting the merger might not, after all, turn out clunkily corporate and horribly impersonal. But it's also been one of the funniest.
Has Scot Squad jumped the shark? Has it got too big for its Airwair-soled boots? This would be unfortunate with the show having reached six seasons, drawing level with City Lights. The only Beeb Scotland comedies ahead of it now are Still Game (nine seasons) and Rab C. Nesbitt (the magical ten). I'd like to see it equal Rab, but only if it deserves to.
Not all the newer characters are working. When I look at DC Squire pretending to get monged on an undercover drugs op, I still see Miss Hoolie in the Balamory nursery chirruping: "Painting! Splodging! Bobbing! Dancing!" But maybe it's just me who won't let the actress, Julie Wilson Nimmo, move on.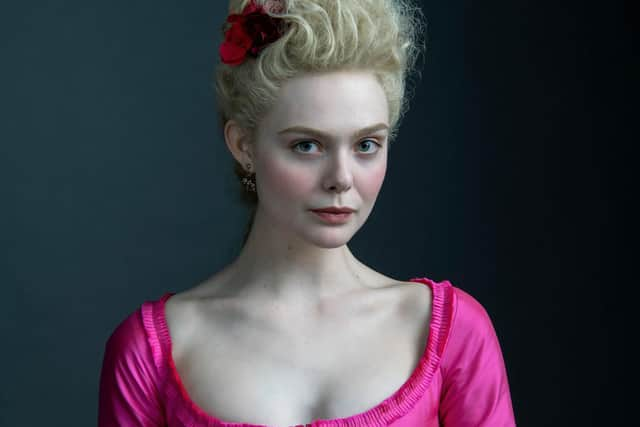 The old favourites, though, are still great. PC McLaren, newly bearded-up, still thinks he's God's gift, whether the damsels are in distress or not.
Rural rozzer Charlie is still the innocent type whose expression of astonishment, when a farm show's contender for biggest marrow turns out to have been injected with concrete, is "Sheena Easton!"
Maggie LeBeau is still fielding the 999 calls with a soothing voice and superhuman patience: "How do you know it was your neighbour who put their wine bottle in your bin? No, I'm not suggesting you buy your Shiraz from Lidl."
And Acting Sergeant Ken Beattie is still a soft touch, though when he finds a kindred spirit holed up in the middle of a pond on a pedalo – a put-upon fellow having his own issues with an uncaring world – this gives him an idea. Is Ken about to go all Falling Down/Travis Bickle on us? Is he as mad as hell and not going to take it anymore?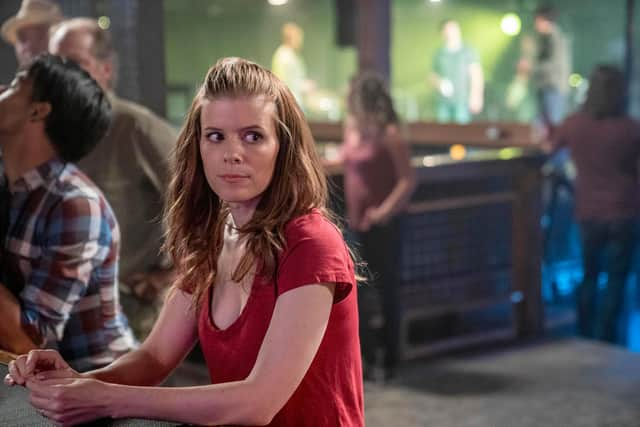 Then there's Chief Constable Cameron Miekelson, still believing that if he cracks down sufficiently on neds, radges and Hearts supporters, he'll get that knighthood.
In the season opener, with Jack Docherty brilliant as the big galoot, he tries to demonstrate wokeness with a succession of press conferences apologising for well-worn phrases like "the blind leading the blind" and "killing two birds with one stone".
This doesn't seem so far-fetched and the witty wordplay would surely impress The Two Ronnies up in Comedy Heaven. Meanwhile, back at the station, new desk sergeant Sharon has her first visit from Bobby.
Officer Karen isn't the only woman who's had enough. So, too, after the first episode of The Great (Channel 4), has the empress of Russia. She'd hoped for poetry on her wedding night, but instead there's perfunctory consummation with the emperor not even interrupting his conversation with a friend about ducks. "Let's hope my seed has found purchase," he snorts, before disappearing to glug vodka, shout "Huzzah!" a lot, randomly fire his pistol at courtiers and the pet bear and demand that everyone laughs at his jokes.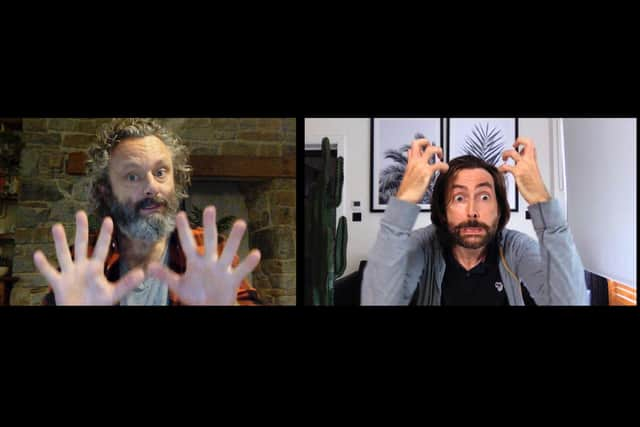 "Take the empress to the other ladies to speak of hats," he commands. She tries to speak of the Enlightenment, but these bimbos cannot read.
She sets up a school for the fairer sex, but the emperor burns it down, insisting: "Women are for seeding, not reading." Then, when she tries to escape in a trunk, he almost drowns her.
Before you get the wrong idea I should say that this is a comedy and, with Elle Fanning as Catherine the Great eventually resolving to overthrow her brute of a husband played by Nicholas Hoult, it's hilarious.
A Teacher (BBC2) is a serious US drama about a teacher-pupil romance, but you might not be able to get Chad Hogan out of your mind. He, you should recall, was the identikit frat-boy Kevin Bridges sent up in his breakout joke comparing and contrasting America's spring break with the West of Scotland home-alone teenage house party known as the "empty".
There are plenty of Chads here, but it's 17-year-old Eric who has the fling with Miss Wilson, played by Kate Mara, who left House of Cards too soon, President Kevin Spacey throwing her character under a train. As this story progresses I can't stop thinking about my high school teachers, all hairnets, horn-rimmed specs and chalk-covered gowns. It was too easy to concentrate on the lessons.
Staged (BBC1) is back and David Tennant and Michael Sheen must have wondered if their Zoomed comedy was a one-lockdown wonder.
Michael Palin, guesting, gives it to them straight about their easy improv: "Well-practiced, self-congratulatory back-and-forth … a 30-minute Celtic reacharound."
Monty Python, on the other hard, took a lot of work. "We worked," wails Tennant. Palin: "Oh I'm sure you did. You squatted down, you pushed very hard and you squeezed something out." Ouch.
Or as Tennant mutters under his breath: "F*** you." Still, the timing of the show's return is brilliant. Let's see if we've got any more enthusiasm for it - and for lockdown.
A message from the Editor:Thank you for reading this article. We're more reliant on your support than ever as the shift in consumer habits brought about by Coronavirus impacts our advertisers. If you haven't already, please consider supporting our trusted, fact-checked journalism by taking out a digital subscription.
Comments
Want to join the conversation? Please or to comment on this article.