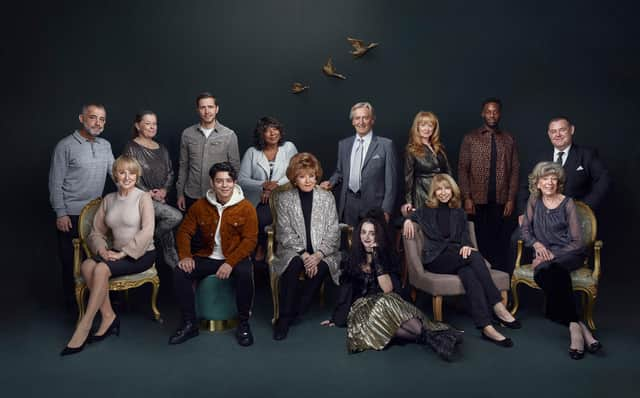 I'm not a Corrie fan. There have been five trillion episodes of the soap - approximately - but I've only ever consciously watched a handful. This was in the mid-1970s when Dunfermline punk-rock louts the Skids had an especially shouty song with the chorus: "Albert Tatlock! Albert Tatlock!" The rest of the time I was a snob about the show. But Coronation Street - 60 Unforgettable Years makes me think: is it too late to catch up?
ITV aren't always great curators of their own archive but this was a splendid tribute packed with nuggety detail, such as the original pen-portraits that 24-year-old creator Tony Warren sketched out for his characters, a process begun as a kid hiding under his mum's kitchen table and listening to all the gossip.
Sharples, for instance, was envisaged thus: "Crabby walnut face … doomsday of a woman … wicked, wicked, wicked … can't help admiring her." And that's how she appeared, first in black and white, and initially, performing live.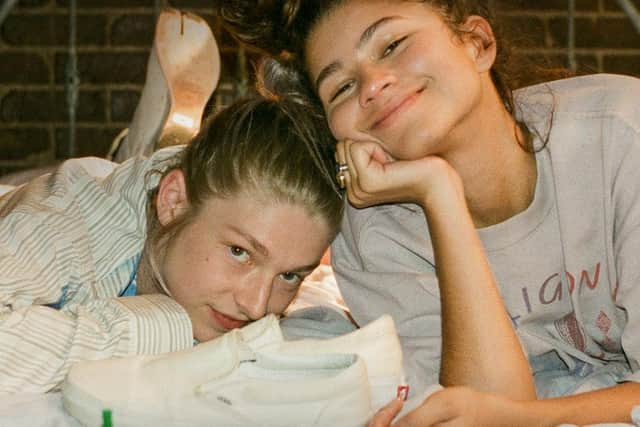 There was terrific skill in this for Warren had been paying close attention to the rhythms and cadences of his Mancunian matriarchs. Corrie's battleaxes and "tarts with the obligatory hearts of gold" talked fast and veered off wildly. There would be a rant, then: "I'll take some baking powder, luv." I bet even the loquacious Eminem would struggle with a Corrie script. Did Ena Sharples in fact invent rap? Perhaps.
Classic scenes are re-run in front of modern-day cast members who mouth the lines like they've been etched into the Weatherfield cobbles, which they probably have been.
There's Ena on her mum's passing: "She just sat up, broke wind and died." There's Ken Barlow discovering his wife Deirdre's affair with Mike Barlow: "I'm boring. There's nothing I can do about it. The truth is I think I'm a great guy." There's Ken again, man of the world, trying to teach Raquel Watts basic French, to which she responds: "Voulez-vous coucher avec moi ce soir?" And there's Stan Ogden after a peck from the wife instead of his usual scolding: "What's that lipstick taste of?" To which Hilda replied: "Woman, Stanley, woman."
If I'd been a Corrie fan then going by these diamond clips I think I'd have preferred the show when no one strayed too far from the Rovers' Return snug - rather than during its ratings war with EastEnders with the soaps seemingly intent on out-scoring each other on topical social issues, maniacs on the loose, fireballs and actors getting into bother off-set.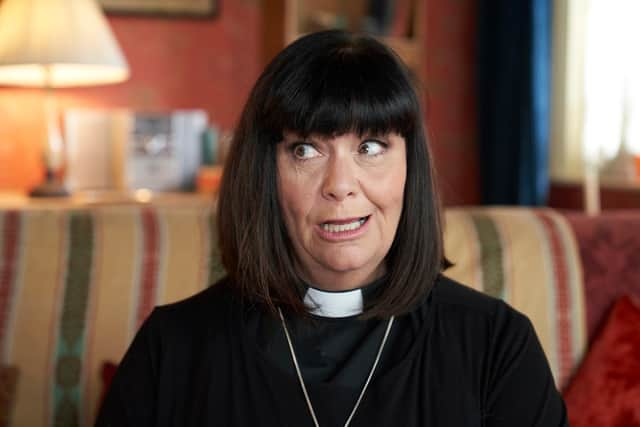 Once, Corrie relocated to Majorca and, according to Barbara Knox the trip was a disaster with rude waiters and zero glitz. Hang on, though: didn't her character Rita Tanner manage to get off with a pedalo lothario? "Oh dear," she says with trademark comic timing, "I don't remember that."
So to Euphoria (Sky Atlantic). Admittedly watching through cracks in my fingers, I couldn't take my eyes off the first season of the US Emmy-winner - a sheer, 300ft theme-park plunge through all the viewer warnings: sex, drugs, self-harm, porn, body-shaming, toxic masculinity. And the best episode was the one set in an actual funfair.
Obviously I didn't really want to do all of these things when I was in my teens like Rue, Nate, Jules, Kat and Fezco (funny how no one's called Ena or Deirdre, isn't it?). And obviously I now want to padlock my two eldest in their rooms and take away their phones forever (one has just entered his teens while the other is already 17 in her head). But Euphoria is not just high school nihilism. There is love sometimes and there is hope.
Like in the first of a pair of specials to tide over the fans until the second season proper. It's basically a two-hander which may have been forced on the show by Covid, although Rue (former Disney star Zendaya) and her addiction sponsor Ali (Colman Domingo) have a lot to talk about.
The setting is a late-night diner on Christmas Eve but this is the least festive-y festive edition of anything you'll ever see. Rue has split from Jules - they'd been planning matching tattoos on the inside of their lips - and is high, saying: "To tell the truth, drugs are probably the only reason I haven't killed myself."
Quietly, persuasively, Ali tries to give her a reason to live. The performances are astonishing, although the dialogue is no quicker or sharper than you get in Corrie. Ali reveals a little of himself and his troubles and there's a stunning rant against capitalism's cynical piggybacking onto social causes ("Nike, I thought you loved me! You told me my black ass matters!"). Fearless, fabulous TV.
The Vicar of Dibley in Lockdown (BBC1) uses the format of Staged to have Dawn French returning as "your buxom vicarette" to video-message her parishioners, although occasionally buffering omits key words so the message goes: " … You are inevitably going to catch this horrible virus and die." There are more bite-sized instalments to come but this is a stale communion wafer which suffers in comparison with Corrie and Euphoria, although most things would.
A message from the Editor:Thank you for reading this article. We're more reliant on your support than ever as the shift in consumer habits brought about by coronavirus impacts our advertisers. If you haven't already, please consider supporting our trusted, fact-checked journalism by taking out a digital subscription.