Québec brings the best in circus, dance, comedy, and theatre to the 2023 Edinburgh Festival Fringe
The Québec Government Office is once again bringing the premier performing artists from 'la belle province' to Edinburgh Festival Fringe in a varied and exciting programme.
The annual showcase sees circus companies, comedians, dancers, and actors take to Edinburgh stages for returning favourites, new acts from familiar companies, and world premieres of innovative new shows.
Acrobats will defy gravity
Making their Fringe debut, Cirque Kalabanté are bringing Afrique En Cirque to the UK for the first time.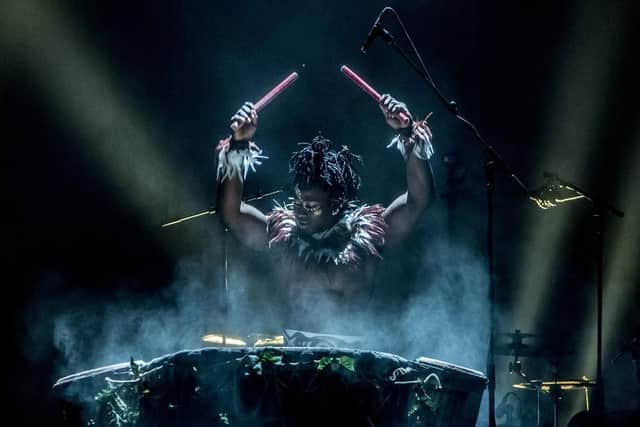 Inspired by daily life in Guinea, this spectacular show shares the beauty, youth and artistry of African culture.
Acrobats will execute gravity-defying moves and human pyramids to the contemporary sounds of Afro-Jazz, percussion, and kora, representing the strength, agility and life's joys of young Africans.
This unforgettable journey filled with colour can be found at the Assembly Hall from August 3-28 (except Wednesdays) at 5.05pm.
Circus show duo push the limits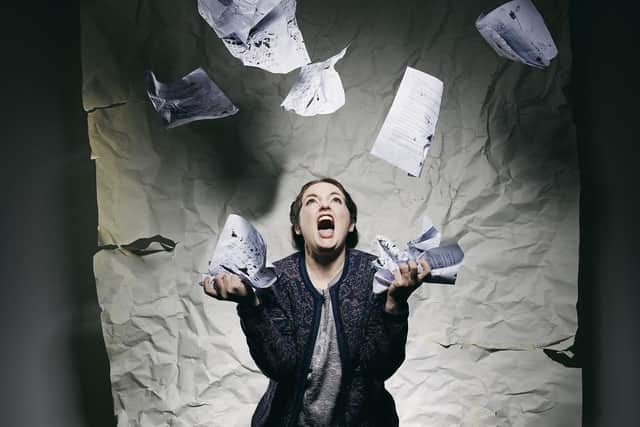 Provocative, dysfunctional and tender, N.Ormes is a circus show where duo Agathe and Adrien push the limits and expectations of their own bodies and gender norms.
Skilfully combining acrobatics and dance with an original score by Simon Leoza, the two protagonists navigate between complicity and power struggles in a quest for friendship and fairness through power and fluidity.
Prepare to question your own assumptions and face blurred preconceptions in this world premiere at Assembly Roxy Upstairs between August 2-28 (except 9, 16, 23) at 5.25pm.
The World Premiere of Duel Reality by The 7 Fingers bursts into the Underbelly Circus Hub on the Meadows at 8.30pm between August 4-26 (except 9, 14, 21).
From the company who created the hit show Passagers - hailed by the Guardian as a "wondrous acrobatics from Cirque du Soleil spinoff" - expect the epic love story of Romeo and Juliet boiled down to the core of its conflict on a stage transformed into a sporting arena, and prepare to see circus on a whole new theatrical level.
Award-winning clowns make return to Fringe
Multiple-award winning touring circus clowns Les Foutoukours make their grand return to Edinburgh this August with Brotipo, a show where the whole family can enjoy the 'masters of slapstick' (Scotsman).
Telling the story of a friendship put to the test with handstands, diabolo and hand-to-hand acts, the show has been presented in 18 countries and pitches up for a second year at the Fringe.
The clowns are sure to make audiences laugh, dance and sing once more in the colourful atmosphere of Assembly's George Square Garden Piccolo tent, showing at 1.30pm between August 3-27 (except 14, 21).
Street and contemporary dance collide
In a dance programme filled with physically incredible feats, We All Fall Down present Papillon in the intimate surroundings of Summerhall TechCube.
Street and contemporary dance collide as three dancers weave in and out of sync through a complex choreographic partition, supported by a live, hypnotic musical soundtrack that blends the sounds and rhythms of jazz, hip hop and drum'n'bass.
Inspired by chaos theory and complex mathematical equations, Papillon is an emotional, engulfing reflection on order and disorder, singularity and similarity, metamorphosis, and the importance of human connection in trying times.
A powerful performance that will have audiences dancing in their seats at 7.20pm between August 2-27 (except Mondays).
Hermit crabs have inspired dance
Over at Dance Base, Habitat is a multidisciplinary solo inspired by the life cycle of hermit crabs; a personal metaphor about emigration to Canada.
Combining movement, voice and live electronics with a paper sculpture of Hermes made from 600 articulable paper cones, this is an opportunity to see Petrikor Dance at their very best from August 15-27 (except 21) at 1pm.
Provocative new production about Shakespeare
In theatre, Matchmaker Theatre Productions present The Real William Shakespeare... As Told by Christopher Marlowe, a provocative new production that asks: who was the real William Shakespeare?
Christopher Marlowe, famed playwright and spy, has the answer. Starring Nicholas Thorne, Kirsty Eila McIntyre and Adam Buksh, with a live pop-Renaissance musical accompaniment provided onstage by John Kielty, see this world premiere at 1.50pm from August 4-19 (except 13) at Greenside @ Riddles Court.
Musical explores myth of Greek goddess
God Catcher by Petrichor Productions & Prickly Pear Productions is a feminist retelling the myth of Arachne, the most talented weaver in all of ancient Greece. In the myth, after defeating the goddess Athena in a weaving challenge, Arachne is turned into a spider as punishment.
But is that all there is to Arachne's story? The gods can be cruel, and who benefits when a story is told a certain way?
Through catchy tunes and heartfelt lyrics, this brand new musical explores the legacy of a woman who dared to tell the truth, no matter the cost. See it at 5:55pm from August 2-28 (except 9, 14, 21) at the Underbelly @ Bristo Square.
One-woman drag comedy on small talk and big issues
In comedy, Uma Gahd, everyone's favourite unofficial auntie and "Montreal's #1 Drag Artist", (CultMLT.com), returns to Edinburgh with her one-woman drag comedy Are You There Margaret? It's me, Gahd.
Part environmental theatre, part cabaret, and part drag show, expect small talk and big issues: fame, family, feminism, and failed marriages.
Stuffed with stand-up, lip-sync, and plenty of hysterical pathos, Uma tells the story of her life – from sneaking into bars with her childhood best friend, Margaret, to breaking into show business with her growing family. See her at 21:30 from August 2-16 at C cubed (main space).
Making audiences laugh with a charity bike bonus
Also returning this year is Dion Owen, Canadian comedian and true Cyclopath, with his show Lunch with a cyclopath.
Returning to Edinburgh to make audiences laugh at the clever, mundane, silly and absurd, as well as some bike propaganda thinly veiled as punchlines, Dion will be coming to Edinburgh in advance of the Fringe to build and repair as many bikes as possible for performers to use, in partnership with The Bike Station.
At the end of the festival the bikes will then be distributed to members of the community that don't have access.
Come and see this professional comedian, bike mechanic and cycling advocate at noon at the Laughing Horse @ The Counting House between August 3-27, and maybe even grab lunch together after.
Dion Owen will also be hosting North Americ*nts, a show featuring the best comedians from North America at the Laughing Horse @ The Counting House between August 3-27 at 10.45pm.
Home of the hilarious, land of the funny, catch the stars of today and the heart-wrenching biopics of tomorrow.