Korean Season at the Fringe: Five shows have been selected to showcase traditional and contemporary culture
Traditional and contemporary Korean performance, art, and literature will be showcased at the Edinburgh Festival Fringe, marking the seventh Korean Season at the event.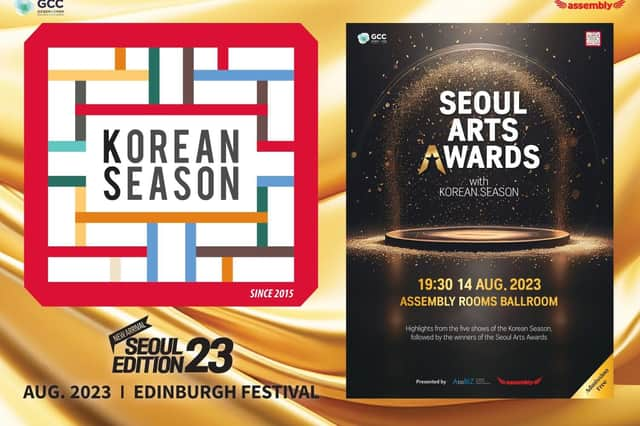 Five shows have been selected for the 2023 Korean Season, in a year that also marks the 25th anniversary of Korean work first being shown at the Edinburgh Festival Fringe.
One of the shows from that time – Cookin' – is now the longest-running show in South Korean history and is still touring internationally.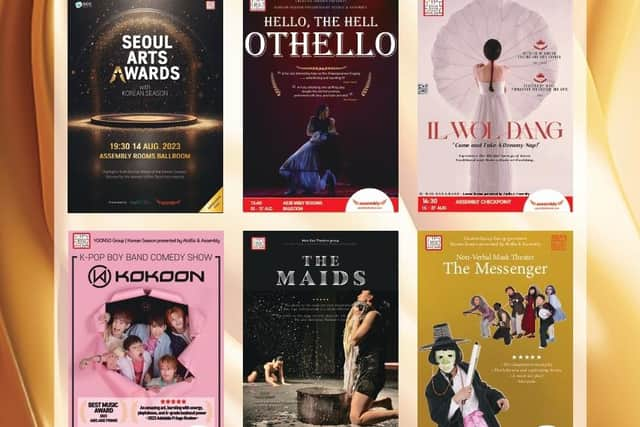 AtoBiz and GCC (Global Cultural Exchange Committee) have promoted Korean culture and arts worldwide since 1999.
In collaboration with the Assembly Festival, they established the Korean Season in 2015.
The season selects and presents the best of Korean performances, both traditional and modern, at the Fringe.
Angella Kwon, artistic director of Korean Season said: "We hope to keep surprising and delighting you as we strive to keep Korean Season as fresh and unpredictable as in previous years."
There will also be the inaugural Seoul Arts Awards launched at the Assembly Rooms Ballroom on Monday August 14.
The evening will consist of highlights from five Korean shows and up to a maximum of five awards will be presented.
These are the five shows which have been selected to fly the flag for Korean culture this year:
Hello, the Hell: Othello is inspired by Shakespeare's tragedy
The Creative Jakhwa group presents a story millions of years after Othello killed Desdemona, Othello and Iago are living an endless, repetitive life in Hell.
Punished for the sins of their past with recurring, relentless nightmares whenever they close their eyes, their bodies fade a little more each day. Until one day, Iago realises how to escape their terrible predicament.
Hello, the Hell: Othello is inspired by Shakespeare's tragedy and newly interpreted to focus on the afterlife of the characters, recreated with a fresh narrative through physical theatre.
When it was performed at the 2023 Adelaide Fringe, reviews included "a fun and interesting take on this Shakespearean tragedy … entertaining and haunting" (Theatre Travel).
See Hello the Hell: Othello at The Assembly Rooms (Ballroom) until Sunday August 27, 2.40pm (excluding Monday August 14 and 21)
Il Wol Dang is a mesmerising journey through Korean culture
Join Il Wol Dang on a journey through Korean culture with 13 musical pieces, a fusion of traditional Korean and modern electronic sounds.
This acclaimed group, recognised by the Seoul Foundation for Arts and Culture, and the Korea Cultural and Arts Committee, weaves the story of life between the sun and moon.
Experience a blend of old and new, tradition and innovation in a timeless adventure that transcends borders.
The immersive musical experience takes you through the rich history and culture of Korea.
Il Wol Dang is at Assembly Checkpoint from Tuesday August 15 until Sunday August 27, 4.30pm (excluding Monday August 21)
Kokoon boy band combines pop with comedy
Kokoon is a new kind of boy band, combining K-Pop with K-Comedy.
After debuting with their TV comedy programme Comedy Big League, they released their successful first album What?!!
A Christmas digital single and a second album, Kitty (nyaongy) followed, and they are well-known on stages and screens throughout Korea and Japan.
Kokoon combine singing, dancing, rapping and comedy and the band won the Best Music Award at the 2023 Adelaide Fringe.
See Kokoon perform at Assembly Checkpoint until Sunday August 13, 4.30pm (excluding Wednesday August 9).
The Maids - stirring the imagination
The Moo Soo Theatre Group uses props to stir the imagination, chairs turn into windows or a whole different world as the actors flow ceremoniously around the stage.
A stimulating and beautiful play embodying the aesthetics of moderation. Are the Maids using the water to clean, or are they destroying their Madame's house?
The Maids is performed at Assembly George Square (Studio 2) until Sunday August 27, 1.05pm (excluding Monday August 14 and 21)
The Messenger with no words
Creative Group Geo-gi-ga-myeon presents a play looking at breaking up, and the moment of separation.
The play depicts the break-up of an old couple in a humorous, poetic and touching way.
This unique non-verbal play is imaginative. Three actors use slapstick, Tatiesque acting and magical masks to invoke the changing expression and physical humour of the characters.
See The Messenger at Assembly Roxy until Sunday August 27, noon, (excluding Monday August 14 and 21).
For more details about more about the Korean season in in Edinburgh, click here