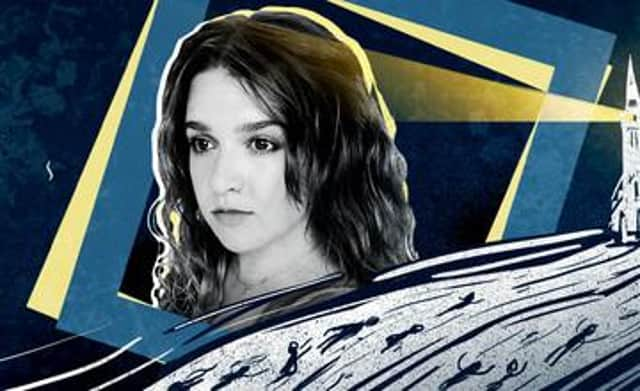 Contemporary Political Ethics (or How to Cheat), one of five Breakfast Plays appearing as a podcast at the Traverse.
It's a format that reflects the traditional aim of the Breakfast Plays, offering writers the chance to try something new, with top actors, in a script-in-hand performance with a strict one-hour time limit; and this year, the Traverse foregrounds a group of brand-new writers, with few professional productions to their names. It's a high-risk strategy; radio is an unforgiving medium for writers, swiftly exposing both clumsiness in exposition and lyrical excess in description.
Yet there's enough talent raging around in these five plays to compensate for the odd flat-footed moment; and there are very few of those in the season's opening number, a 55-minute three-hander by Fife playwright Jamie Cowan called Contemporary Political Ethics (or How to Cheat) ****. The scene is a quiet polling station in urban Scotland, towards the end of a day which has seen a low turnout. Staffing the station are Terry and Hannah, two servants of democracy who turn out to have electoral ambitions of their own; also present is Kevin, a senior school student from a deprived part of town who views the whole democratic exercise with scepticism and hostility.
Cue a slightly overlong confrontation among the three, that often flirts with the option of expressing nothing but cynical rejection of politicians and the electoral process; but eventually begins to work its way towards something more interesting in terms of Kevin's political education, with Robbie Jack and Anna Russell Martin as Terry and Hannah, and above all Bhav Joshi as Kevin, all going the extra mile to delve into the deeper undercurrents of hope, pain and possibility hinted at in Jamie Cowan's writing.
Conor O'Loughlin's Doomsdays *** also offers a cynical and disillusioned view of the world we live in, as two young former members of a doomsday cult track down and confront the woman who was its leader, now happily and hypocritically leading a new life as a suburban estate agent. O'Loughlin's story has its implausible moments; but Debbie Hannan's production, with sound by Oguz Kaplangi, maintains a brisk pace through the twists and turns of the plot, to a tense thriller-style conclusion.
There's a striking shift in tone, though, as the Breakfast Plays move from the two written by men to the three written by women, all of which soar off into realms of fantasy fiction that suggest a passionate rejection of an old patriarchal world. Rebecca Martin's Rabbit Catcher *** reaches into a historic Scottish past to imagine the dead souls of the female victims of a notorious rapist and killer - all trapped on the hill where he murdered them - rising up to take their revenge. The effect is more dream-like and poetic than dramatic, but director Gareth Nicholls and sound designer Oguz Kaplangi work with Rebecca Martin's poetic imagery to whip up a tempest of spine-chilling sound, like the vengeance of the Furies themselves.
Uma Nada-Rajah, by contrast, is the most experienced of the five; and her play The Watercooler **** begins in brisk and casual office-drama style, with friends Em and Kai chatting at the watercooler. Kai is black, and Em hints that the Black Lives Matter controversies of 2020 may have been getting to her. Kai's problem, though, is not quite that; and soon lifts off, Angela-Carter style, into a metamorphic fantasy of union with a different species that seems an increasingly powerful and frequent metaphor in women's writing. If the idea seems vaguely familiar, the writing is deft and assured; and a pair of confident performances from Anna Russell Martin and Laura Lovemore, backed by a luscious watery soundscape by Mwen, help drive this brief 22-minute drama to a strange and powerful conclusion.
There's nothing brisk or casual, though, about Amy Rhianne Milton's Matterhorn ****, which plunges straight into a post-apocalyptic world where time has collapsed or started to run backwards, and only an isolated mountain community called Cathedral, apparently run by women, remains anchored to anything like a normal sense of past, present and future. For much of Matterhorn's 40 minute length, I had only the haziest idea of what was happening. Yet there's a real dramatic intensity in Milton's writing, and in the interactions between the characters, that grips the attention even in moments of confusion; and some inspired work by composer and sound designer Kim Moore, sound engineer Richard Bell, director Debbie Hannan, and the cast, transforms Matterhorn into a weird and haunting aural experience, full of the kind of apocalyptic terror that sometimes seem close enough to taste, in this year of the Covid pandemic.
A message from the Editor:
Thank you for reading this story on our website. While I have your attention, I also have an important request to make of you.
The dramatic events of 2020 are having a major impact on many of our advertisers - and consequently the revenue we receive. We are now more reliant than ever on you taking out a digital subscription to support our journalism.
By supporting us, we are able to support you in providing trusted, fact-checked content for this website.