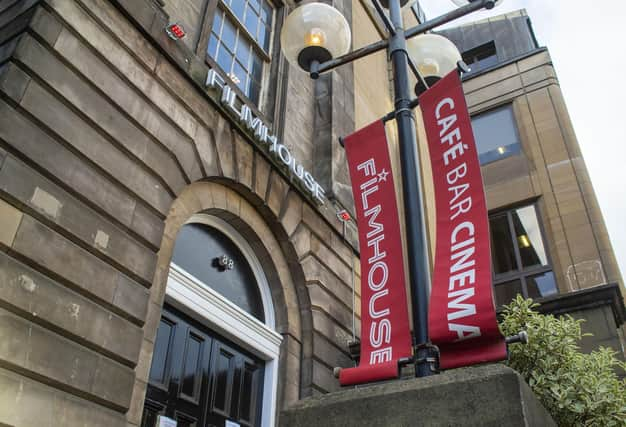 Screen Scotland has released a revamped package as part of seeking a new chair to lead the formation and operation of the EIFF from next year, with a goal of returning it to the status of a 'must attend' event.
The chair would oversee the creation of a new independent company to run the film festival from 2024 under the preferred option of the taskforce led by Screen Scotland.
However, Screen Scotland has not ruled out the possibility the reborn EIFF could be run by an existing company or organisation, saying it is "open" to such applications.
The advert for a new chair states: "Screen Scotland is looking for an experienced professional with expertise in the international film industry or film festival world, who understands the need for a bold and compelling reset for the EIFF's mission. The chair must have the contacts, credibility, energy and imagination to embrace and work with the changes in the film distribution and production landscape, and international networks to influence decision makers, potentialfunders, and filmmakers and build the long-term success of the EIFF."
This year's event is to be managed and promoted by organisers of the Edinburgh International Festival when it re-emerges in August for its 76th edition, but will be run on a significantly smaller scale to past years.
Six days of film screenings are promised under a one-off collaboration between the events for this year.
The EIFF rescue effort was announced in March, five months after the festival ceased trading when arts charity Centre for the Moving Image, which ran the festival and the Filmhouse cinemas in Edinburgh and Aberdeen, called in administrators.
Under the new ambition outlined, the EIFF would aim to offer a high-profile prize in each competition section from 2024.
The festival will also aim to attract diverse and younger audiences due to its "energy, programming and proximity to the Festival Fringe", with ten new fiction features, ten documentaries and ten shorts scheduled for each year alongside 'live events'.
Fringe Society chief executive Shona McCarthy has been on the taskforce that has come up with the new EIFF vision. Trainspotting and Sunshine on Leith producer Andrew Macdonald and Bob Last, co-founder of the new FirstStage Studios in Leith, were also involved.
Isabel Davis, Screen Scotland's executive director, said: "It will take an exceptional individual to breathe new life into the rekindled festival – one who can identify and encourage a team to be ambitious, playful, creative and entrepreneurial, who understands the financial challenges and commercial opportunities ahead, and bring strong governance skills into the setup process."
Culture minister Christina McKelvie said: "Given this key moment in the film festival's prestigious 76-year history, I am sure there will be a lot of interest in this exciting and important role. It is an opportunity to take forward the vital work of the film festival and the strategic part it plays not only in the overall line-up of our international summer festivals in Edinburgh, but in shaping the future of Scotland's burgeoning screen sector."