Joyce McMillan on theatre: Inspired by Martin Luther King's final book Where Do We Go From Here?, Nicola Benedetti's first Edinburgh International Festival since her appointment as director explores three themes suggested by the book. They are Community over Chaos, Hope in the Face of Adversity, and A Perspective That's Not One's Own; and all three are vividly reflected in this year's strong theatre programme, which features nine shows, including work from several of Europe's leading theatre companies.
The centrepiece is perhaps the UK premier of the Berliner Ensemble's 2021 production of Bertolt Brecht's Threepenny Opera, that mighty cabaret of resistance against poverty and injustice expressed through Kurt Weill's magnificent songs, and directed here by the great Australian director Barrie Kosky, an Edinburgh International Festival favourite.
The Comedie de Genève brings two large-scale shows, in Brazilian director Christiane Jatahy's Dusk – a stage and film spectacular about exile, belonging and exclusion, inspired by Lars von Trier's film Dogville – and Portuguese theatre-maker Tiago Rodrigues's semi-documentary As Far As Impossible, which explores the experience of aid workers in some of the world's most extreme zones of famine and conflict. And the internationally acclaimed Cheek By Jowl team of director Declan Donnellan and designer Nick Ormerod return to Edinburgh with a new Madrid production of Pedro Calderon's immense drama of politics, power and illusion Life Is A Dream – perhaps the most familiar of all Spanish Golden Age dramas to Edinburgh audiences, given the popularity of Jo Clifford's recently revived 1988 version, and also the best loved.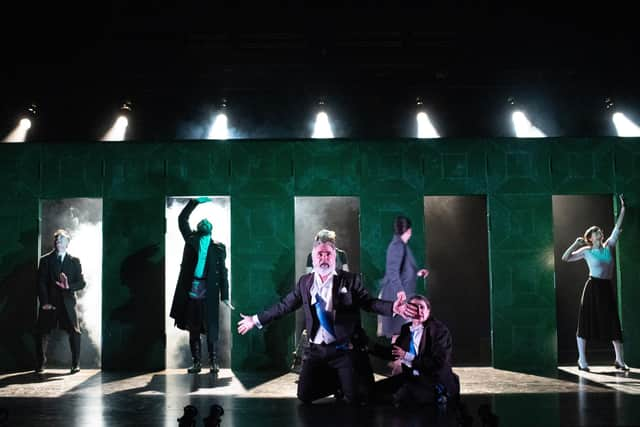 Add the National Theatre of Scotland's Thrown – a new play by Nat McCleary about a team of young women trying to break into the world of back-hold wrestling at Scotland's Highland Games, which plays at the Traverse through the festival – and Geoff Sobell's Food, a dinner-table meditation on food, community, and the future of our food supply by one of America's leading physical theatre-makers, and you have an impressively varied, passionate and purposeful programme of shows for adults, rounded off by the National Changgeuk Company of Korea's acclaimed production, with music, of Euripides's great classical drama of resistance in defeat, Trojan Women.
The theatre programme also includes two shows for younger audiences, in Punchdrunk's The Lost Lending Library – an immersive experience by one of the UK's leading site-specific companies, which plays at Church Hill Theatre throughout the festival – and Dimanche, by the Focus and Chaliwate Companies of Belgium, which offers a "witty and tender" child's eye view of family life in the age of climate apocalypse. Dimanche was described by one Belgian newspaper as being "both a dystopian parable about the climate, and a joy to behold"; and in celebrating the power of imagination, humour and storytelling in the grimmest of times, both of these shows for younger people reflect the same spirit of defiant resistance, and of hope found in shared creativity and community, that runs through the whole Festival programme, in a year when those values probably matter as much as at any time since 1947.
Ken Walton on Classical Music: Has Nicola Benedetti struck the right note at the right time? Addressing the assembled media last week, with just a hint of debut anxiety in her first public proclamations as EIF director, her message was one of reset; which is, for better or worse, something of a buzzword in Scottish society right now.
So yes, the presentation of her inaugural programme has a cautiously refreshing look. Classical music is no longer a separate category, classified more generally under "music", though no less dominant. That in itself is liberating, allowing Benedetti and her programmers latitude to widen the scope of cross-fertilisation and audience engagement. This time round, there are presumably elements of programming legacy from her predecessor shoehorned in, so future festivals will inevitably be the real test.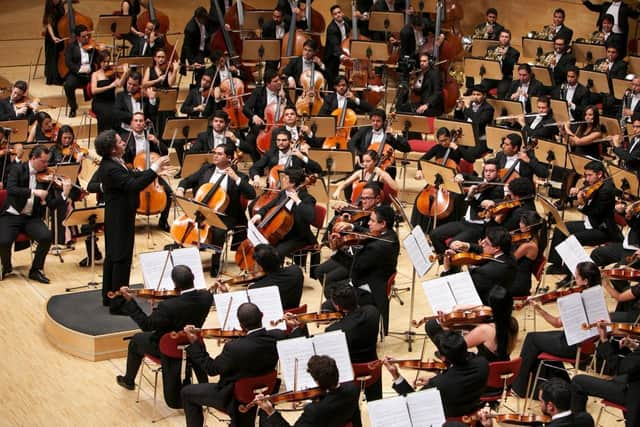 Staunch traditionalists who fear shift from the "old ways" needn't worry, for now. The Usher Hall remains central to the symphonic programming, hosting 22 concerts in all, with challenge and spectacle sewn in. Opening with the Scottish premiere of Tan Dun's Buddha Passion by the RSNO, and ending with the Festival Chorus and BBC SSO in Rachmaninov's choral epic The Bells, fascination also surrounds the South Korean KBS Symphony Orchestra's UK debut, and the Oslo Philharmonic under its new Finnish chief conductor Klaus Mäkelä.
At the heart of the classical programme, however, are three significant residencies by the Budapest Festival, London Symphony and Simón Bolivar orchestras, whose presences are allied to Benedetti's three stated festival themes. This is where we begin to see fresh insights peaking through.
Who'd have though we'd be cosying up "in the round" to Dvorak from Iván Fischer's progressive Budapest outfit, seated on bean bags in the Usher Hall? This is about inclusivity and accessibility.
The LSO's four-concert residency climaxes with Simon Rattle conducting Messiaen's coruscating Turangalîla Symphony, but not before The Road to Turangalîla, a prefatory programme presented conversationally by Rattle and Benedetti. Venezuela's social phenomenon, the Simón Bolivar Orchestra, offer three concerts with conductors Gustavo Dudamel and Rafael Payare, including its first ever Beethoven 9.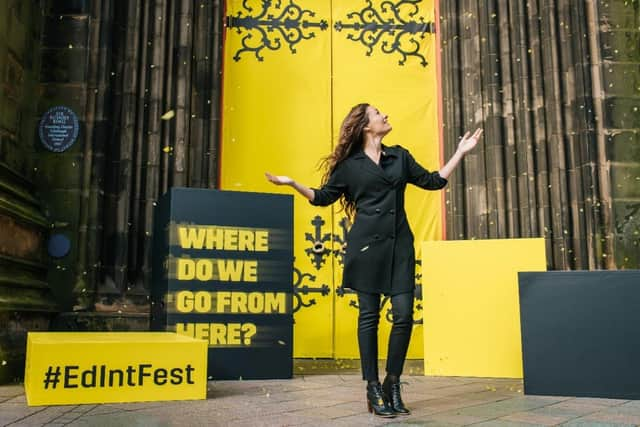 The Queen's Hall morning series hardly changes, its highlights ranging from recitals by pianists Yeol Eum Son, festival old hand András Schiff and the outstanding countertenor Iestyn Davies (with Jupiter Ensemble), to the mouthwatering prospect of violinist Patricia Kopatchinskaja and Camerata Bern playing Haydn with video installation backdrop. A performance of Mendelssohn's Octet includes five emerging young string players selected by Benedetti, a typical gesture of encouragement by the new director.
What of opera, and the obvious absence of fully-staged mainstream productions? The UK premiere by the Berliner Ensemble of Barry Kosky's production of Weill's The Threepenny Opera, and Theatre of Sound's RPS Award-winning retelling of Bartok's Bluebeard's Castle, are hardly a sop. In any case, concert performances of Wagner's Tannhauser (Donald Runnicles and Deutsche Oper Berlin) and Mozart's Magic Flute (Maxim Emelyanychev and the SCO with red-hot cast and a newly-commissioned David Pountney narration read by Thomas Quasthoff) boast an undeniable wow factor.
It's good to see The Hub come into greater focus as a regular all-round venue for music and discussion, its potential for freer innovative programming extending to include such classical hybrids as South African cello sensation Abel Selaocoe, jazz-infused performances by cellist Ayanna-Witter Johnson and the LSO Percussion Ensemble, and a conversational presentation by Dame Evelyn Glennie.
For her first festival, Benedetti has acknowledged the integrity of its core Classical programme, but there are sure signs she'll not be afraid to question its purpose and place in 21st century society.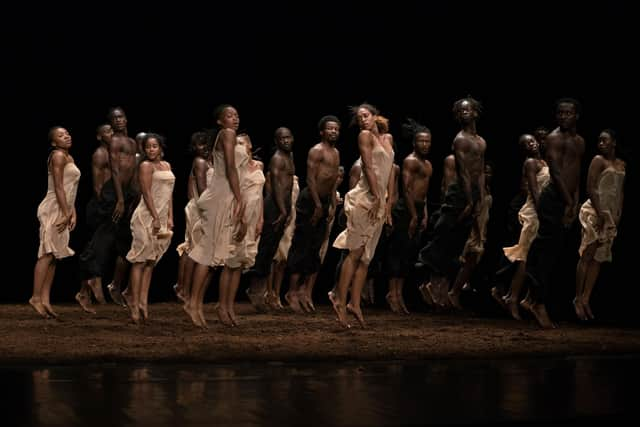 Kelly Apter on Dance: There's nothing about this year's Edinburgh International Festival dance programme that isn't exciting. Old faces doing new things, old stories being told in new ways, and an old favourite that has been entertaining audiences consistently for over 60 years. Just four dance companies, admittedly, but between them they're bringing an abundance of work delivered in mixed and double-bills. No big ballet shows this time, just innovative and stirring contemporary dance with passion and drama at its core.
Alvin Ailey American Dance Theater will be welcomed back to Edinburgh with open arms. The New York-based company is presenting two separate programmes, both of which, happily, will feature the unfailingly popular Revelations. I've lost count of the number of times I've seen this work performed live but Ailey's 1960 creation is filled with such heartfelt joy and pain, it's impossible to get your fill of it. Sharon Eyal and Gai Behar's company, L-E-V will also receive a warm welcome to the Festival, when they return to deliver Chapter 3: The Brutal Journey of the Heart.
Exploring the highs and lows of love (Eyal's specialist subject), the piece is journey's end for a trilogy that started in 2018 when the company performed OCD LOVE and Love Chapter 2 to rapt audiences at the King's Theatre. Their work always makes you feel like you've wandered into a nightclub, with its trance-like, hypnotic, beat-driven movement. But after an hour of exhaustive choreography and tight unison, we'll all be glad it's the L-E-V performers on the dancefloor and not us. Always a stylish ensemble, this time the dancers will look even sharper, dressed in costumes designed by the creative director of Christin Dior Couture.
The late, great Pina Bausch may no longer be with us but the German choreographer and visionary is still making her presence felt. Not just by virtue of the fact her work continues to grace the world's stages, but that they grow and evolve. Bausch's very particular take on Stravinsky's Rite of Spring, all synchronised swooping bodies and whirling arms, had its UK premiere at the Edinburgh International Festival back in 1978. To see it return in such a different form, performed by 34 dancers hailing from 14 different African nations, is a sign of the times (in a good way). There will also be a gentle poignancy in watching the show's opening piece, common ground[s] danced by Germaine Acogny – deemed the "mother of contemporary African dance" – and Malou Airaudo, with whom Bausch worked extensively early in her choreographic career.
From the African-American spiritual songs that moved Alvin Ailey, to the beats that inspire Sharon Eyal, to the pounding strings of Stravinsky's electrifying score, music plays a big part in this year's dance lineup. Never more so than in Phaedra/Minotaur, a fascinating double-bill of operatic voice and movement. How thrilling it will be to dive into this Greek myth, focussing on the relationships of Phaedra and her sister Ariadne, with mezzo soprano Christine Rice and dancers Jonathan Goddard and Tommy Franzen – Olivier Award nominees one and all.
Fiona Shepherd on Contemporary Music: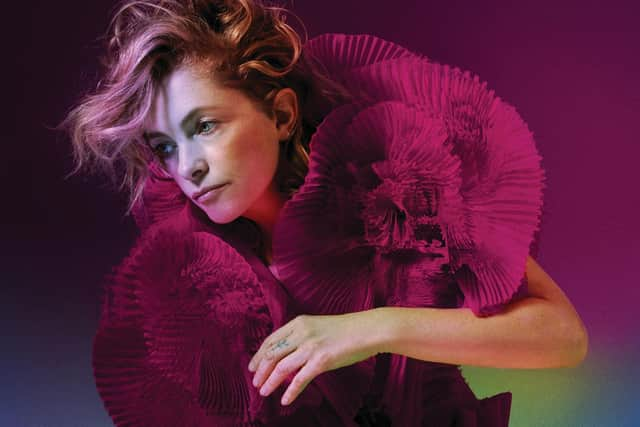 In Nicola Benedetti's first year as Festival Director, the rhetorical theme is Where Do We Go From Here? The answer for the contemporary music programme appears to be not to Leith Theatre. The base of much of the non-classical music programme during Fergus Linehan's tenure as director will not be used by the International Festival in 2023.
However, as one venue door closes, another (several) open. Traditional International Festival favourites the Queen's Hall, the Festival Theatre and the Playhouse will each host a handful of judiciously chosen contemporary music concerts featuring leading artists at the top of their game, while the EIF Hub on Castlehill will thrum with traditional music from Scotland to Palestine.
The Playhouse hosts the big commercial guns, including indie troubadour Jake Bugg, an artist who will certainly attract a new audience to the festival, perhaps some of whom will not even be aware that the show is part of a larger programme. Alison Goldfrapp's distinctive music and artistry feels tailor-made for the Festival – she performs her only Scottish show of the year in support of her debut solo album The Love Invention. Nickel Creek complete the Playhouse triumvirate – expect a massed bluegrass party on their first group tour in almost ten years.
The Festival Theatre welcomes iconic music from across popular and contemporary music. Mozambique-born Portuguese fado diva supreme Mariza brings a touch of class to any programme she graces, as does sitar virtuoso Anoushka Shankar, returning to the Festival with her seamless blend of Indian classical and contemporary acoustic and electric styles.
Los Angeles jazz singer Lady Blackbird is the new diva on the block, a voice to check out live for the first time. The title of her debut album Black Acid Soul gives a hint of what to expect, as does the description "the Grace Jones of jazz".
John Cale, meanwhile, needs no introduction. The founding member of the Velvet Underground is one of the most respected figures at the progressive end of popular music with an acclaimed career as a solo artist, producer and mentor. Earlier this year, he released his latest album Mercy, featuring guest appearances from next generation trailblazers such as Animal Collective and Weyes Blood.
For a more boutique experience, head to the Queen's Hall, which hosts the Scottish debut of Japanese singer Ichiko Aoba, her delicate folk vocals backed by a Scottish string quartet. Composer Matthew Herbert presents music from his audacious new project The Horse, played on instruments made from horse bones and using samples of equine sounds. Dublin folk noir four-piece Lankum have reached out beyond a traditional base with their dark, compelling storytelling.
The Hub welcomes Scottish folk legends Phil Cunningham and Aly Bain, young guns Project Smok, helmed by ace piper Ali Levack, and singer, fiddler and composer Catriona Price who presents a live rendition of her intoxicating album Hert, inspired by her Orcadian heritage, as well as Palestinian singer Nai Barghouti, the Aga Khan Master Musicians celebrating the music of the Silk Road and Detroit jazz bassist Endea Owens with her take on Martin Luther King's I Have a Dream speech.
For full programme details, and to book tickets, visit www.eif.co.uk.