Edinburgh Fringe theatre reviews: Twenty People A Minute | Nomad | Beasts (Why Girls Shouldn't Fear the Dark) | I've Never Met Anyone Quite Like You Before | Concerned Others
Refugee stories continue to inspire powerful Fringe productions, while a lyrical gay love story and an intimate table-top critique of Scottish drug deaths are among shows in our latest theatre round-up
theSpace on the Mile (Venue 39) until 25 August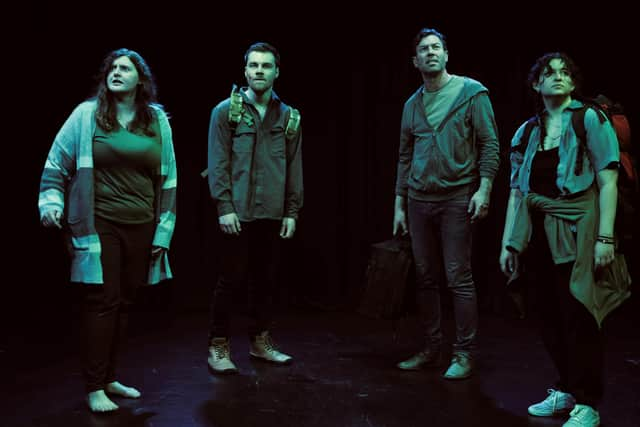 In an age of war, upheaval and intensifying climate change, the world's growing millions of refugee stories continue to inspire some of the most powerful shows on the Fringe. In Twenty People A Minute, the Arthur & Redpath company, backed by Edinburgh Napier University, offer a beautiful, thoughtful and sometimes visionary glimpse into the lives of four future refugees, as they make their way towards what they hope will be safety.
All four, we soon learn, have good reasons to leave. Linea faced arrest in her country for protesting, and has had to leave her little daughter behind and flee. Niles is a gay man from a once-liberal country that has now outlawed gay relationships, desperately hoping that his fiancé will soon be able to join him in a new life. Jacob is a deserting soldier sickened by the violent acts he was ordered to commit; and young Ash is in flight from disastrous flooding that swept away her home.
In Tom Mullins's production, Samantha Robinson's text does full justice to each of their stories of a terrifying journey, with support from powerful sound and music by Ian Sutherland, and four fiercely committed performances from Melissa Ainsworth, Michael Reddington, Benjamin Cheetham and Isabella Velarde. And if, in the end, Twenty People A Minute can do little more than repeat and reframe all that we have learnt about the experience of refugees and asylum-seekers in recent years, it does so with a grace, empathy and imagination that does credit to everyone involved, and challenges the audience not only to watch, but also to respond.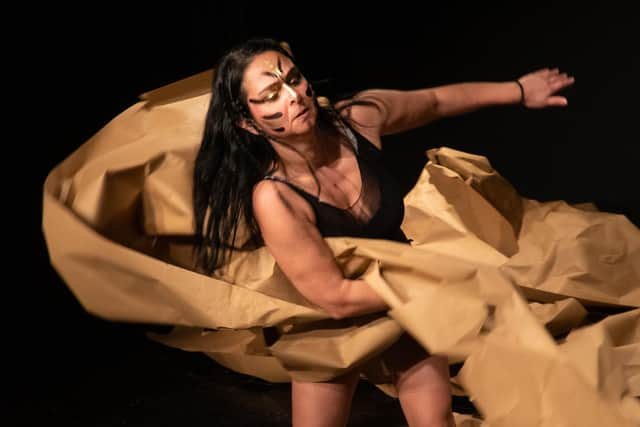 Nomad at Summerhall, by contrast, is a migrant story straight from the front line of lived experience, and as quirky, surreal and desperately humorous as real life often is, in extremes. In an hour of almost wordless physical theatre, creator and performer Gözde Atalay plays a Turkish migrant called Ayse, seeking a toehold in the European Union. She also plays a police officer called Eric, a macho type who bullies and obstructs her at every turn, and a looming brown-paper monster, symbol of all the vast mountains of documentation she needs to prove her right to exist, as well as, perhaps, a reminder of lonely and dangerous nights spent on the streets when she first arrives.
There's a lapse of momentum in the middle of the show, as Ayse wrestles with her mountain of brown paper, as if it had been extended slightly beyond its natural length to fill an hour-long slot. The ending, though, is utterly compelling, as Ayse invites the audience, one by one, to say whether we will allow her a passport or not. At first, we play the parts allotted by the story, as stony-faced officials charged with keeping people out. As she persists, though, our own human responses gradually emerge, and the story changes, for good. Joyce McMillan
Beasts (Why Girls Shouldn't Fear the Dark) ****
ZOO Playground (Venue 186) until 27 August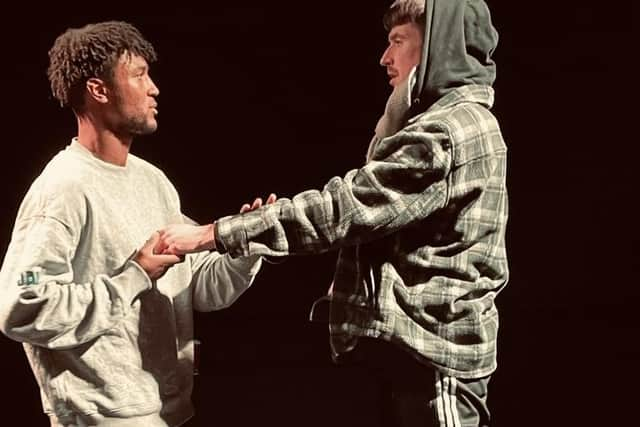 A girl walks home alone at night. Not too late, though – 9pm. As she says, "Who starts being creepy at 9pm?" This is Ruva, a Pizza Hut waitress who sketches her urban environment in a few short sentences – trendy bars springing up where grassroots community services used to operate. She encounters a fox, but her ears are pricked up for a different kind of wildlife as she reaches the fringes of quieter territory. There is a "creature" stalking her – or "maybe I'm just paranoid". She repeats the self-comforting phrase like a charm.
Beasts (Why Girls Shouldn't Fear the Dark) is written and performed by Mandi Chivasa with an assurance her character cannot be afforded. The quiet suburban streets of London are a hunting ground and she is potential prey. Drawing on her Zimbabwean ancestry, Ruva invokes animalistic beliefs and rituals. It turns out her animal instincts are right – she is being followed by a cunning predator. Claws out, she forces an animal encounter – he retreats, but the hunt is not over.
When the police can only issue her tormentor with a warning – news received by Ruva with a subtle tremble of the lip – she is provoked to a majestic act of animorphism, top-of-the-food-chain stuff, recounted and performed with sly humour and audacity. But Chivasa is clear that the right of women to walk the streets unmolested is no laughing matter, that micro-aggressions like cat-calling are the tip of an ugly iceberg, and that the murders of Sarah Everard, Sabina Nessa and Ashling Murphy, among many others, cannot be in vain. Ruva is not out for revenge but justice and, ultimately, an everyday life free of harassment where cat-and-mouse games are confined to the animal kingdom. Fiona Shepherd
I've Never Met Anyone Quite Like You Before ***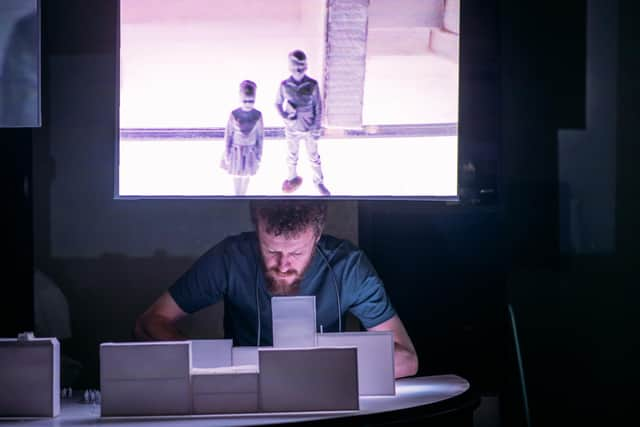 theSpace on the Mile (Venue 39) until 27 August
Written by David Scotland (who also plays Dave, the principal character), I've Never Met Anyone Quite Like You Before has the potential to be extraordinary. The script is lyrical and self-reflective, the storyline astute and funny to boot.
The play is chequered in form, full of one-sided conversations (Dave, alone, on a bench in a cemetery, in an interview with a prospective agent, or in a GP surgery), which are interspersed with tender sequences of movement and song, as well as exchanges between Dave and his new boyfriend, Art (Robert Strange).
This choice of name seems significant, given Dave's turbulent relationship with acting and performance (he is something of a 'struggling artist', and is constantly justifying himself, and his pursuits, to the people around him).
This is reflected in his feelings for Art – the weather of their relationship can change without warning – and Dave worries he is, in his words, going mental. "You're not mental," Art smiles. "You're just in love."
Transitions between scenes could be smoother, and elements of audience participation, while a lovely touch, demand greater consistency. But I've Never Met Anyone Quite Like You Before is incredibly promising, and a thoughtful and thought-provoking piece of work. Josephine Balfour-Oatts
Summerhall (Venue 26) until 27 August
Produced in collaboration with the Simon Community Scotland and Scottish Families Affected by Alcohol and Drugs, this latest show from award-winning Edinburgh group Tortoise in a Nutshell, staged in intimate table-top style, offers a powerful if gently delivered polemic against the failed "moral model" often applied to addiction problems, and a plea for more enlightened approaches.
Delivered by solo performer Alex Bird through a combination of voice-over recordings of personal experience and public policy announcements, live sketch work, and beautifully created and photographed miniature environments, Concerned Others is so tightly focused on its educational goal that it often seems more like a peculiarly beautiful public service announcement than a piece of Fringe theatre. Scotland, after all, has the worst drug death crisis in Europe, and families, charities and public authorities all have plenty to say about the reasons for that failure.
If the show remains limited by that strict sense of purpose, though, it is delivered with extraordinary artistry and compassion, in a style that enables us to lift up in a second from the details of personal crisis we hear in some of the voice-over stories to an angel's-eye view that emphasises the smallness and vulnerability of everyone involved, and the need to cherish every life, however damaged, as the unique and precious thing it is. Joyce McMillan