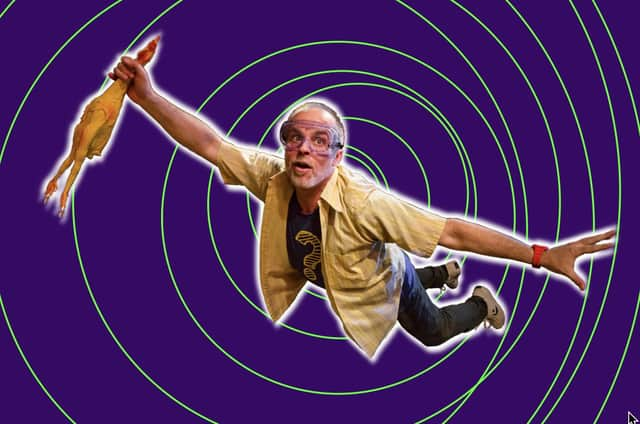 Pete enlists the kids to help create a crazy story.
Peter Michael Marino: Show Up Kids ****
On an adult level, this might just be a somewhat manic, short, camp American shouting at a webcam and exhorting young children to tell him their names and addresses. Actually it is a small, theatrical miracle.
I have seen Show Up Kids live in Edinburgh. It is the joyful essence of interactive kids' entertainment.
The room pulses with excitement and joy. The internet has no pulse. But such is the skill and energy of Peter Michael Marino that you can almost feel the warmth of a laughter-filled, lunchtime Counting House room wrap around you. With a mix of sweetly basic graphics and rumpled backdrop, turbo charged with a performance that could melt sheet steel, accessorised with crazy props and peppered with songs, Show Up Kids kicks absent diva Sally The (Gluten Intolerant) Silly Songwriter into touch, takes over her show and lets the eponymous Kids make up the whole thing.
There is great (and some creepy) clowning, spikey asides for the 'rentals, a shark and some trampolining, a Toilet Festival and an interrupting rubber chicken. This is classy stuff. It takes us 16 minutes before poo is even mentioned. But remember, Peter is a properly trained professional. Please do not try this at home.https://listings.edfringe.com/listings/show-up-kids-online-live-1