Edinburgh Fringe awards: shortlists announced for Adelaide Fringe, Brighton Fringe, Mental Health Foundation and Filipa Braganca awards
We reveal the shortlists for the other big awards to be announced at the Scotsman's Fringe First Awards this Friday
For almost two decades years now, The Scotsman's end-of-festival awards ceremony has been providing a showcase not just for our own Fringe First awards but for a host of other prestigious theatre awards.
This year we are delighted to welcome back our long-term partners the Brighton Fringe Award and the Adelaide Fringe's Holden Street Theatres Edinburgh Fringe Award. Both support their winners to take their shows far beyond Edinburgh, a demonstration of the enduring power of this festival to launch new work into the world.
We are also hosting two awards dedicated to people who are no longer with us. The Filipa Bragança Award was set up in memory of an extraordinary young theatre performer and activist who died in 2016, aged just 25, shortly after delivering a remarkable Fringe performance in Henry Naylor's play Angel, which went on to tour internationally. Bragança was a champion of women in the arts, and the award established in her name in 2017 highlights the work of outstanding emerging female performers.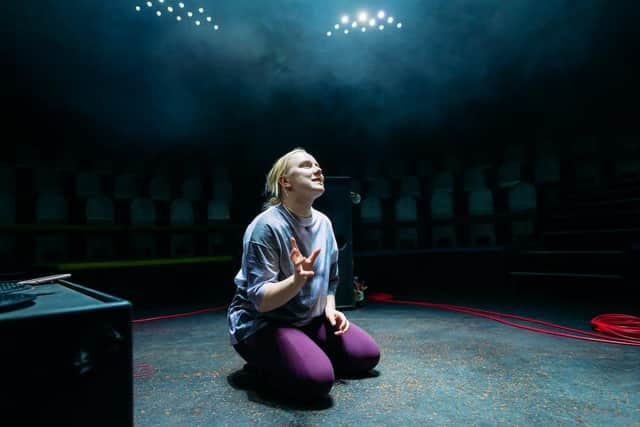 The Mental Health Foundation Fringe Award was also established in 2017, with the aim of supporting and encouraging outstanding new work about mental health at the Edinburgh Fringe. Previous winners include Maimuna Memon and Caroline Horton. As of this year the award is supported by the Cornwell Charitable Trust and dedicated to Tim Cornwell, an arts journalist who covered the Edinburgh festival for the Scotsman for many years and was also part of the judging panel for the award.
Today we are delighted to announce the shortlists for all four awards.
Character Flaw (Greenside Nicholson Square)
Horizon Showcase: Birthmarked (Assembly Rooms)
Unforgettable Girl (Pleasance Courtyard)
Diana: The Untold and Untrue Story (Pleasance Dome)
Jacob Storms' Tennessee Rising: The Dawn of Tennessee Williams (Assembly Rooms)
Playing Latinx (Summerhall)
Oat Milk and Honey (Summerhall)
Crap Ballet (theSpace @ Niddry Street)
Dugsi Days (Underbelly Cowgate)
Holden Street Theatres Edinburgh Fringe Award
Bullring Techno Makeout Jamz (Summerhall)
Public - The Musical (Pleasance Courtyard)
Ben Target: Lorenzo (Summerhall)
A Mountain For Elodie (Gilded Balloon Teviot)
It's a Motherf**king Pleasure (Underbelly Bristro Square)
England and Son (Summerhall)
In Loyal Company (Pleasance Courtyard)
Shadow Boxing (Assembly George Square Studios)
Horizon Showcase: Birthmarked (Assembly Rooms)
The Insider (ZOO Southside)
A Portrait of Ludmilla as Nina Simone (French Institute)
BLUE (Assembly George Square)
Mental Health Foundation Fringe Award
Choo Choo! (Pleasance Dome)
Before The Drugs Kick In (theSpaceUK)
King (Assembly @ Dance Base)
No One is Coming (Scottish Storytelling Centre)
How To Bury a Dead Mule (Pleasance Dome)
Alexa Davies in Lady Dealer (Summerhall)
Alexandra Donnachie in When We Died (Summerhall)
Sophie Joans in Ile (Pleasance)
Lula Mebrahtu in OommoO (Summerhall)
Eva O'Connor in Chicken (Summerhall)
An(dre)a Spisto in An(dre)a Spisto: El Dizzy Beast (Assembly)