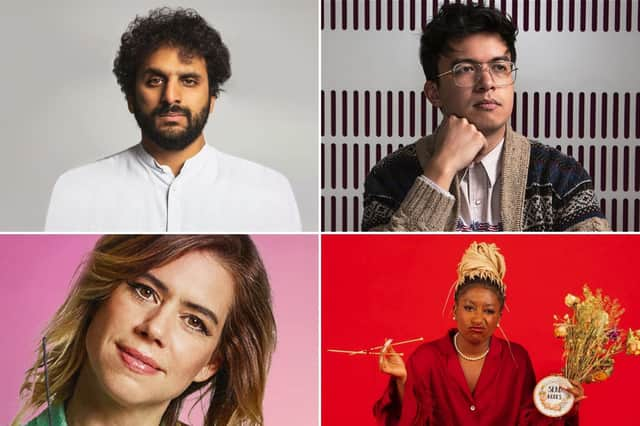 Edinburgh Fringe 2022: Here are the 11 Taskmaster contestants who have announced comedy shows in the Capital this August - including Ed Gamble and Sophie Duker
After being cancelled in 2020 and massively scaled back in 2021 the world's largest arts festival is gearing up to get back to normal this year – with over 2000 shows already announced, including several from the stars of Channel 4's hit comedy series.
The Edinburgh Festival Fringe was one of the many artistic casualties of the global pandemic, meaning the streets of the Capital have remained free of the usual August hubbub since the last full edition was held back in 2019.
The return of the event, scheduled to take place from August 5-29, will be welcomed by all those who missed the annual cultural feast, as well as business owners who rely on the huge number of visitors that flock to the city.
Comedy fans are already scouring the programme for the must-see standup sets and for fans of Taskmaster – the show that challenges comedians to a series of hilarious challenges – there are no shortage of familiar faces in the programme.
The majority of Taskmaster contestants started out with Edinburgh shows, including presenters 'little' Alex Horne' and the Taskmaster himself – Greg Davies.
Here are the 11 shows featuring comedians from the programme that you can book tickets for now on the Fringe website.