Edinburgh Fringe 2022: Circus, cabaret, dance & theatre
Edinburgh Fringe 2022 promises a host of theatrical delights to entertain the senses with cabaret, circus, physical theatre and dance all on the bills at some top venues.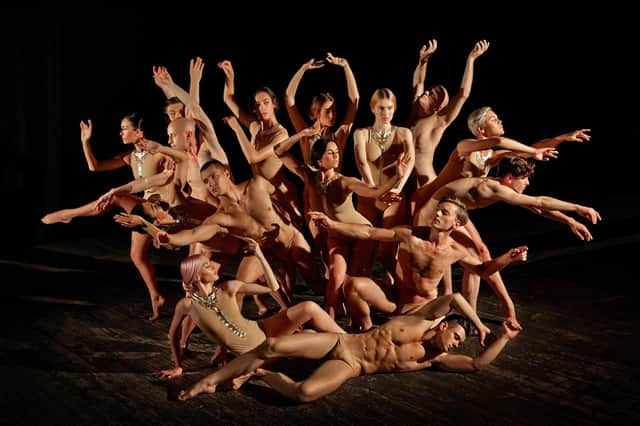 Ballet Freedom at The Pleasance
When shows have names like Ballet Freedom; Cirque Berserk; This Is Not Swan Lake and The Sickening 90s Drag Prom, you know you're in for a treat. The only difficulty? – choosing which ones to go for.
And if you really don't know what to book – or what to expect - help is at hand! Eight Edinburgh Festival Fringe venues have come together for the first time on an updated show ticketing and reviews platform, EdFest.com - providing audiences with a central hub for easy booking, information and offers. And here EdFest has picked some of their highlights among the circus, cabaret, dance and physical theatre shows to be seen at the Fringe.
Comprising Assembly, Dance Base, Gilded Balloon, Just the Tonic, Pleasance, Summerhall, Underbelly and ZOO, EdFest.com provides a centralised booking and reviews hub providing access to 1,159 shows across comedy, dance, theatre, music and more at 140 venues, featuring performers from 32 different countries.
See Dance Body at Summerhall
Dance, Physical Theatre, Circus & Cabaret picks from top venues
Assembly: Beats on Pointe; Rogue; (Le) Pain; Muse
Dancebase: RED; The Dan Daw Show; Are You Guilty?; This Is Not Swan Lake
Gilded balloon: Fruit Flies Like a Banana; Jesus L'Oreal: Nailed It!; A Secret Show By Cameron Young; The Sickening 90s Drag Prom
Catch Beats on Pointe at Assembly
Just The Tonic: Mother Tree; The Vanity Project; The Bunker; Sugarcoated Sisters: Bittersweet
The Pleasance: Ballet Freedom; Cirque Berserk; Fladam's Musical Comedy Hootennany!
Summerhall: Dance Body; The Chosen Haram; Dreams of the Small Gods; Gayboys
Underbelly: Circa: Humans 2.0; Briefs: Bite Club; Havana Street Party; Boom
RED performance at Dancebase
ZOO: Sad Book; Runners; Heroes; Walk-Man
For more information and to book our pick of the shows at the Fringe visit the website here
Catch Runners on stage at ZOO