Edinburgh Book Festival reviews: Irvine Welsh, Alan Warner and John King | Eleanor Catton | Isabella Tree
The Book Festival opened under a metaphorical and physical cloud at the weekend, but a clutch of sold-out events and intriguing conversations put David Robinson in a cheerier frame of mind
Opening under leaden skies threatening rain, with the one global superstar on an otherwise unspectacular opening weekend programme having pulled out; a performative pack of writers demanding the ditching of its lead sponsor; its bookshop outsourced; its opening night party cancelled: these are hardly halcyon days at the Edinburgh International Book Festival.
And yet if the threat of 50 writers to boycott next year's Book Festival unless long-standing event sponsor Baillie Gifford stops investing in fossil fuels (at 2 per cent of their portfolio as opposed to the 11 per cent industry average, and 5 per cent invested in companies dedicated to clean energy solutions) has left me feeling anything, it's sympathy for outgoing Book Festival director Nick Barley and his successor, Jenny Niven.
The writers' argument is comprehensively demolished in the latest edition of Alex Massie's substack The Debatable Land. It does, though, make one wonder what kind of scaled-down Book Festival we would have if lack of sponsorship meant it couldn't invite the writers it wanted to? Barley himself said in his considered statement in response to the open letter: "Like all arts organisations in the UK, we wouldn't have enough funds to operate without private sponsorship."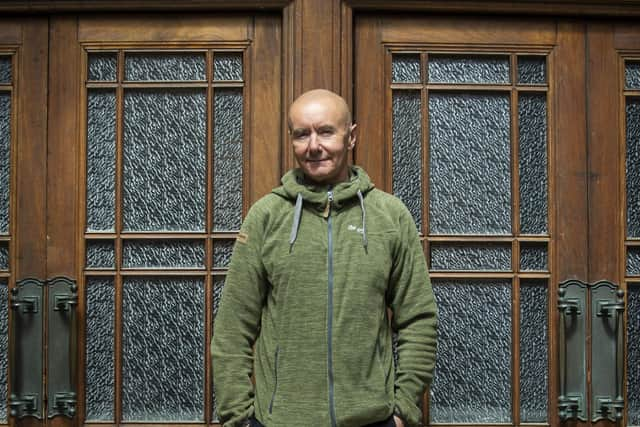 But although the day opened under that real and metaphorical cloud, by the time I left after having spent the whole day in either the Baillie Gifford Sculpture Court and the (yes, let's hear it again for the sponsors) Baillie Gifford West Court, I was in a somewhat cheerier mood. Why? Well, for one thing, all of those events were packed out. There's me thinking £15.50 to see a talking head for an hour is a bit too pricey: apparently not.
Of course, it's what comes out of those talking heads that counts: ideas that, ideally, should be new but must at least be new to you. What also helps are event chairs you haven't seen before, but who impress, like Emily Chappell, or ones you have, but would like to see more of, like Michael Pedersen.
Or subjects you know nothing about, like, well, in my case, practically everything: Victorian women's rock climbing; the difference between the loss of the Crimea and the loss of eastern Ukraine; the poems in the collection Jackie Kay is going to bring out next May (trust me, well worth waiting for); the 1923 Tour de France; the novel Eleanor Catton has written ten years (!) after winning the Booker with her last one; when and where storks were last seen nesting in Britain (St Giles Cathedral, 1416) and whose chimney in Sussex they are nesting in now; and, most usefully of all, how and why roses bloom spectacularly if you put horse spit on where you've just cut them with the secateurs.
But I'll start with Irvine Welsh, Alan Warner and John King, or as Pedersen introduced them, "three of literature's top shaggers". I wouldn't know about that, but certainly all three go back to the Nineties, all wrote for Rebel Inc, and its roguish, piratical, shock-me-if-you-can charm still clings to them, and they came to us only a week after reading at the Rebellion punk festival in Blackpool ("300 punk bands, including Slady, the all-female Slate tribute band" – it sounds like fun).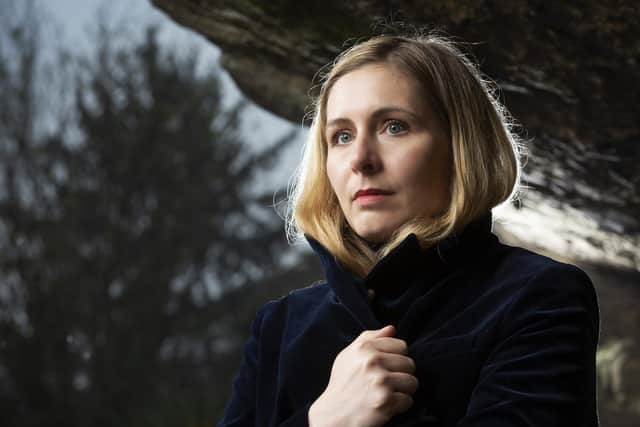 Londoner King (The Football Factory) is the odd one out, though his is the entrepreneurial brain behind the two books (strictly, collections of novellas) all three have written between them, as his London Books imprint publishes both The Seal Club and The View From Poachers Hill. Warner is, I think, the best writer of the three, and the readiest to either go into literature professor mode or to take risks in his own writing, his latest story not only describing the life-long friendship between two girls but also making one of them disabled and the other half-Indian and setting it story in Dorchester (where he has never been).
There's no doubt, though, who is the best performer of the three: Irvine Welsh never knowingly underplays, so his reading of the scene in which his obese teenage protagonist Lita comes across her love rival having sex with her boyfriend against the bins at the back of a funeral reception is a sweary show-stopper and as good as any Pleasance stand-up.
Lita, he explained, is drawn from life. "I was on the top deck of the No 8 bus going down to Muirhouse when these two lasses got on, one morbidly obese, the other thin, but both talking at the top of their voices while everyone else tut-tutted. They weren't even drunk, they just didn't care. I was mesmerised."
He's a canny lad, Our Irv, and before too long, he's turned one of the real Lita's overheard phrases ("'e wouldn't even look at me") into an disco tune (called How No?) which he then played from his iPhone via his cheek mic. Then he was talking about Trainspotting: The Musical for which he's co-written 14 songs, and which opens in the West End next spring, and Season 2 of Crime, arriving on ITVX next month, and you wonder how on earth he's got time to run his own Jack Said What record label and put on club nights for its artistes in Brighton on top of everything else.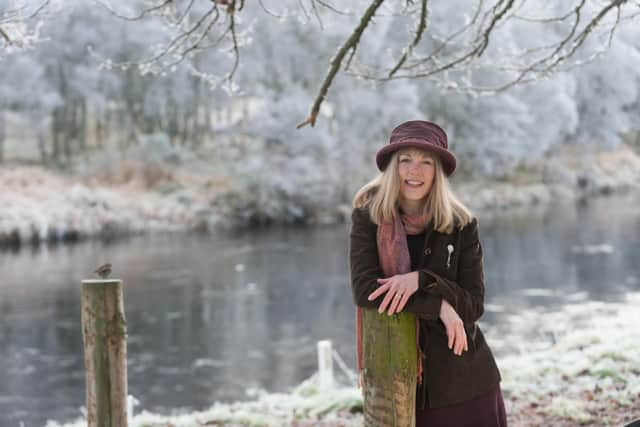 He is also savvy about his own work. "Trainspotting was never really about youth or drugs. But it just caught the moment of transition to a world without work, and that's the reason it has lasted."
Over at the Baillie Gifford Sculpture Court, former first minister Nicola Sturgeon was once again proving that, for a former first minister she makes an excellent Book Festival host. Alas, the livestream with Sturgeon chairing Eleanor Catton is no longer available.
I can't say I understood Catton's explanation of the commonalities between music and astrology, which might be why I never really gave The Luminaries a chance – that, and the fact it's 830 pages long and life is so short. Her new novel, Burnham Wood, sounds much more manageable. Its plot about a conflict over land use also had faint echoes of the fascinating talk on rewinding I'd just heard from Isabella Tree (she is the one with storks nesting on her chimney, and who explained about using horse spit to make your rose trees think they are being eaten, torturing them into blooming spectacularly).
Elsewhere, Rachel Hewitt made a convincing case that Victorian women were big on sport, only being forced out of it as it started being regulated by men, and had an interesting discussion with Merryn Glover about whether women should fear going alone into the outdoors ("It's not about fear versus safety, it's fear versus freedom").
And as for the ever-wonderful Jackie Kay, I'm at a complete loss for words about how her best poetry never is, even about the deepest subjects, how she can write about grief for her beloved parents in a way that brings tears to the eyes at the same time as a smile to the lips.
Those three weren't livestreamed, but Ned Boulting, who's been the commentator of the Tour de France for the last two decades, was, along with long-distance cyclist Emily Chappell. I know nothing about cycling, but even for me, his enthusiasm for its history was infectious.
As, at the other end of the emotional spectrum, was the restraint with which Olesya Khromeychuk talked about the death of her brother fighting in eastern Ukraine. Watch her event with Christopher Miller. About eight minutes in, if you're not moved, you're not human.