Edinburgh Book Festival: Alexander McCall Smith on his new short story collection, Tiny Tales
From Ron, the first Australian Pope, to Isabel Dalhousie, the Merchiston philosopher and amateur sleuth, Alexander McCall Smith has a knack for dreaming up unlikely characters. Whatever he's writing about, though, he tells David Robinson, he always tries to make sure that the humour is never unkind.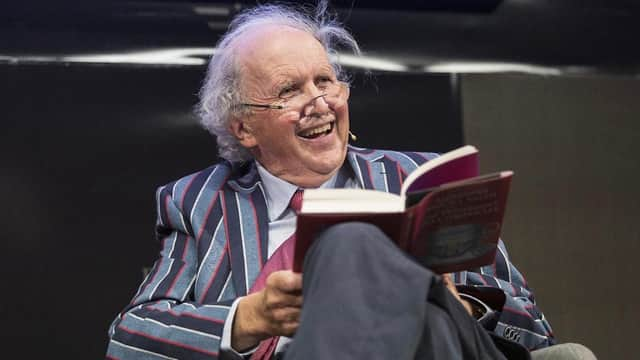 It's a fine morning in Argyll and Alexander McCall Smith is planning to make the most of it. One of his daughters is visiting with her two children and as well as spending time with them he will be taking to the water in his new boat. Anyone could think he hadn't too much work to do.
Yet he has. Later on in the day he will begin writing third book in his Detective Varg series. If he has any spare time, he might be thinking about a still hush-hush film script, the three columns he writes for different newspapers and magazines or the words for Tiny Tales, the pin-sharp cartoon strip he and his regular illustrator Iain McIntosh write for the Saturday edition of the Financial Times. And all of this is quite apart from dealing with the invitations, readers' letters, and correspondence with publishers that - given that he writes five books a year and has worldwide sales of more than 40 million - would be a full-time job in itself for most people.
One of those five books, The Promise of Ankles, will be out in October. The 14th in the 44 Scotland Street series, it is nowhere near being finished, yet it will start running in The Scotsman on Monday, 10 August.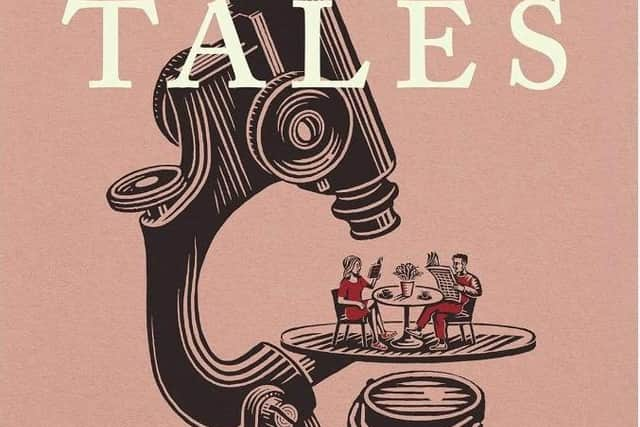 In publishing terms, this is a unique literary high-wire act - and is now the world's longest-running serial novel. "You have to be very careful when writing a novel like this," says McCall Smith, "because you can't go back and change things. So I allow a lot of things to happen in Scotland Street without planning them. I can introduce a character without having any idea of what's going to happen to them - for example, with Antonia's friend, Sister Maria-Fiore Dei Fiori di Montagna."
Exactly, I say. What is an Italian nun doing in Scotland Street? She is hardly typical of New Town Edinburgh, so why introduce her in the first place?
To an extent, McCall Smith says, she's there because the nuns in her order looked after 44 Scotland Street resident Antonia when she was overcome by Stendhal Syndrome while visiting Florence. "But it was also her name. And then I realised that she was very fond of aphorisms, so I gave her lots of those. And it was also just the idea of a socialite Italian nun in Edinburgh ..."
Perhaps, I suggest, she plays a similar role in the series to that of Ramsay Dumbarton, the notoriously boring but well-meaning Edinburgh solicitor, who always brought the conversation around to his performance as the Duke of Plaza-Toro in the Church Hill Theatre's production of The Gondoliers. In the series, he died a few years back while sitting for McCall Smith's favourite character, portrait painter Angus Lordie.
"Yes," he sighs, "Ramsay Dumbarton was a great character. A boor who never realises it. We all know someone like like that."
But if the boorish solicitor and the aphoristic nun are unorthodox choices for characters in a gentle comedy set in Edinburgh's New Town, they do reflect the series's comic inventiveness. For a flavour of that, just look at the chapter headings in last year's Scotland Street book, The Peppermint Tea Chronicles: "The Plight of Cats in South Australia", "Bacon With Nitrates", or Chapter 60's revelatory "Something happens ... at last". These show, I think, another key point about the series: that as well as examining what his varied bunch of characters are up to, the story will often zoom off in unpredictable directions, sometimes surreal, sometimes philosophical.
"That's one of the things about Scotland Street," says McCall Smith. "You can talk about serious issues and get through to a wide audience if there is a light dusting of comedy. For example, the story of Bertie [the put-upon seven-year-old boy who is the series's central character] is about freedom and friendship but at the same time it is also about how children behave and make their way in a hostile world."
McCall Smith's comic writing already has an enormous range, from the straightforward literary fiction of his Isabel Dalhousie books about a Merchiston philosopher and amateur sleuth to the sheer daftness of his send-up of academic life in his Portuguese Irregular Verbs series. 44 Scotland Street is somewhere between the two, as is Tiny Tales, a series of 30 short stories published this week by Polygon. These are exquisitely funny, especially the section of stories about Ron, the first Australian Pope, on an unofficial visit back home (though accompanied by a couple Swiss Guards in medieval uniform). I can't think of any writer who could come up with anything like this, because as well as being among the funniest he has ever written, these stories are also moving, respectful and kind. Even the Pope himself would, I think, enjoy them.
A seven-year old boy in Edinburgh's New Town, Cyril the dog (whose temptation to nip ankles provides the new Scotland Street novel with its title), an Australian Pope: these are unusual fictive choices, but there's one thing that unites them. "Whatever I am writing about," says McCall Smith, "I always try to ensure that the humour is never unkind."
His stories have something else in common. As he tells Ruth Davidson in his Edinburgh book festival interview, they are all written at speed. Since his late twenties, he has been able to write fiction at a rate of about 1,000 words an hour in a process which he likens to being able to compose music at will, but which allows him to lead a full and varied life. Astonishingly, his first draft is invariably grammatically perfect and with barely any spelling mistakes.
I don't know how he does it, but long may the music – and the laughter – flow.
Tiny Tales by Alexander McCall Smith is published by Polygon on 13 August, price £9.99. His latest Isabel Dalhousie novel, The Geometry of Holding Hands, was published last month by Little, Brown. His book festival interview with Ruth Davidson can be seen on edbookfest.co.uk at 10am on 24 August.