Book Festival reviews: Bernadine Evaristo | Anne Enright | Ali Smith | Michael Rosen
Two Booker Prize-winners were among the highlights of a stellar closing weekend, writes Susan Mansfield
It's possible that the programmers of this year's Edinburgh International Book Festival saved the best until last, rolling out a stellar array of guests for its closing weekend. Friday evening, alone, contained two Booker Prize-winners.
The first, Bernardine Evaristo, who won the 2019 prize for her novel Girl, Woman, Other, spoke about her memoir, Manifesto: On Not Giving Up. She said that she would never have considered writing about her life until she won the prize, but the Booker "changed everything". "I was a very private person, but I've spent the last four years talking about myself, so I thought I might as well tell the story in my own words."
Evaristo grew up one of eight children in a mixed-race family in Woolwich and went to drama school, launching the UK's first black women's theatre company before she moved into writing poetry and fiction. Girl, Woman, Other was her "breakthrough book" at the age of 60. It took a certain "bloody mindedness" to keep going, she said, adding that rejection is important because it builds resilience.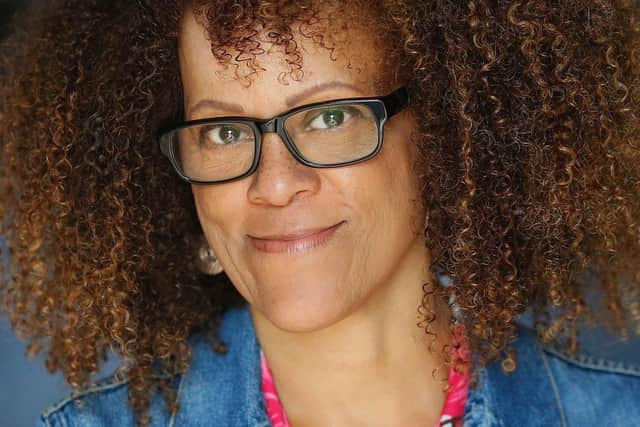 Now clearly at home on the public platform afforded by literary success, she spoke not only about her own freedom, but also about the ways in which freedom is being eroded in the world today, from the repeal of Roe vs Wade to threats to LGBTQ+ rights and the repression of protests.
Just an hour later, we were fortunate enough to hear another Booker winner, Anne Enright, giving the first public event about her new novel, The Wren, The Wren, which is out on 7 September. The book is the story of three generations of an Irish family, twentysomething Nell, her mother Carmel, and Carmel's father, a poet, who appears in the novel principally through his poems. For Enright, this meant the "ambitious and terrifying" exercise of writing poetry. "I couldn't write poetry to save my life, but Phil does," she said, with a nervous laugh.
Enright is a skilled illuminator of family life, perhaps particularly the tricky, weighted bond between mothers and daughters. As she read from the book, we felt its characters immediately present in the room through their voices.
When she started writing The Wren, The Wren, during lockdown, she began with the character of Carmel, a practical woman who represses her deeper self. "I didn't know where to go with her, so I did my favourite thing which is make a character pregnant and see what happens!" she said. "Nell, like all children, was immediately herself, so I had her in the house with Carmel who had been repressing herself for years, and it went on from there."
Ali Smith, appearing on Saturday as part of the Writer's Life strand in this 40th anniversary programme, memorably described writing a novel as "being on a horse which is bigger and more alive than you are. You go with it in a kind of dialogue, but you go with the horse every time."
Smith, shortlisted for the Booker so many times that many of us have privately awarded it to her in our own heads, was interviewed by her partner, artist and filmmaker Sarah Wood, which led to much laughter and banter on the platform.
She described the formative moment when she was babysitting for her high school English teacher and found on her bookshelves Liz Lochhead's first poetry collection, Memo for Spring. "This writer was a woman, and Scottish. Something was possible, it opened up everything for me."
Smith's first love was poetry, though she claims not to have been good at it. When she was at Aberdeen University, a friend handed some of her poems to Iain Crichton Smith, who returned them with the following apposite note in the margin: "This person is not a poet. This person should right prose." It took some time to accept, she said, but now she believes he was right.
There were other experiences which made writing possible, including hearing jazz - Teddy Wilson's Tea for Two - for the first time at the age of six or seven: "I knew the tune, and suddenly I was hearing it in all these different versions itself." She said she was fortunate to have come of age in the early 1980s at a time of dynamic flowering in Scots writing, when people such as Lochhead, Alasdair Gray, James Kelman, Tom Leonard and Agnew Owens were exploding the possibilities of the printed page: "The doors swung open, the windows were opened, the roof came off." Asked what art is for, Smith said: "To remind us we're alive."
Being alive takes on extra resonance when one has nearly died, said author and former children's Laureate Michael Rosen, who spent 40 days ("and 40 nights, very biblical, I know") in a coma in 2020 after getting Covid-19. He was told, before being medically sedated, that he had a 50/50 chance of survival, and had to relearn to walk and recover his speech after three months in hospital.
While the story of his illness was told in an earlier book, Many Different Kinds of Love, which included poems by Rosen alongside the "diary" kept by the nurses who looked after him, he has now written a memoir, Getting Better, not only about his journey back to health after Covid but reflecting on other tragedies in his life, including the loss of his beloved son Eddie to meningitis in 1999.
Rosen, interviewed by Richard Holloway, was a lively and engaging guest at the Book Festival, finding humour in the darkest of situations, but also putting his finger astutely on the elusive subject of recovery.
"The NHS doesn't devote much time to recovery," he said. "It devotes it to curing, which is fine, but then you have to recover. You have to reframe your life in a way which enables you to recover. Your body feels like a stranger, and it's about how you accept - if you accept - who you were, who you are, who you will be."