Best Fringe Dance, Physical Theatre and Circus: Four shows awarded the full five stars by Scotsman critics
We're now reaching the end of this year's Edinburgh festivals, but there's still time to see some of the most talked about shows.
Every August, our team of expert critics dash between performances to give you the inside scoop on what's worth your time...and what should be given a wide berth.
The holy grail at the Fringe is to earn a flawless five star review. It's the highest accolade our writers can give, reserved only for the best of the best.
Just four dance, physical theatre and circus shows have ticked all the boxes so far this year – here's what they are and what our reviewers said about them.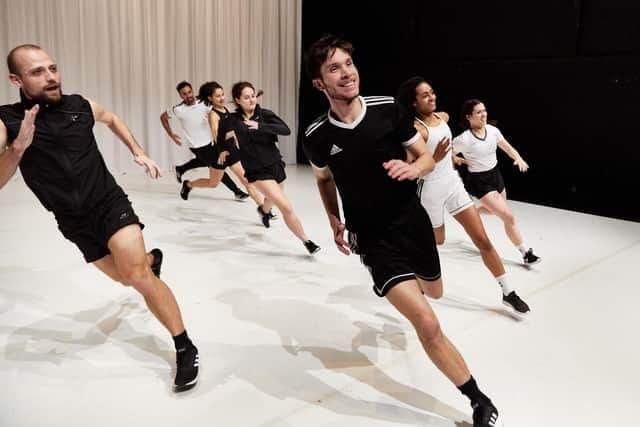 Mass Effect (Summerhall)
Mass Effect is a celebration of the human physical form at a moment of heightened, endorphin-rushing physical activity, whether exercising, competing, losing oneself in dance or enjoying sex. That it becomes a participatory work and is executed with such satisfying, foot-tapping style only adds to the effect. After experiencing it, you'll want to breathe in the fresh air and run all the way home. (David Pollock)
Spirit of Ireland (Pleasance at EICC)
What really sets Spirit of Ireland apart is the fact the amazing footwork, first-class musicianship, set and costuming are all there – but with a warmth, friendliness and sense of fun rarely seen in other Irish dance shows. Even the dynamic 'dance off' battle, between four Flatley-esque dancers and one traditional Sean nós' dancer is played out with affection. (Kelly Apter)
IMA (Assembly Murrayfield Ice Rink)
Budapest-based Recirquel Cirque Danse comes with a fine pedigree. What helps makes IMA so special is the surroundings, both visual and aural. Light pours into the space like sun through a cathedral window, beautiful rays casting a spell on everyone. As we watch the aerialist spin, stretch and fly to Szirtes Edina Mókus's wondrous score, it feels almost spiritual. (Kelly Apter)
Havana Street Party (Underbelly Bristo Square)
If you've ever attended a street party in Britain, take that memory and push it to one side – because a street party in Havana is like nothing you've experienced here. By the time this 50-minute show is finished, the cast is dancing in the audience, the whole crowd is on its feet and nobody wants to leave. When we eventually do, hips are still swaying and everyone is smiling. (Kelly Apter)
Comments
 0 comments
Want to join the conversation? Please or to comment on this article.