World Book Day 2021: how to claim your voucher, participating stores and £1 books available
World Book Day 2021 has arrived, allowing book lovers around the UK the chance to celebrate their favourite stories, characters and authors
The annual event was created by UNESCO in 1995, and is largely aimed at enhancing children's love of reading from a young age.
Families in the UK will be familiar with World Book Day as a result of related dress up days at primary schools around the country, and also because of special voucher deals on books.
What is World Book Day 2021?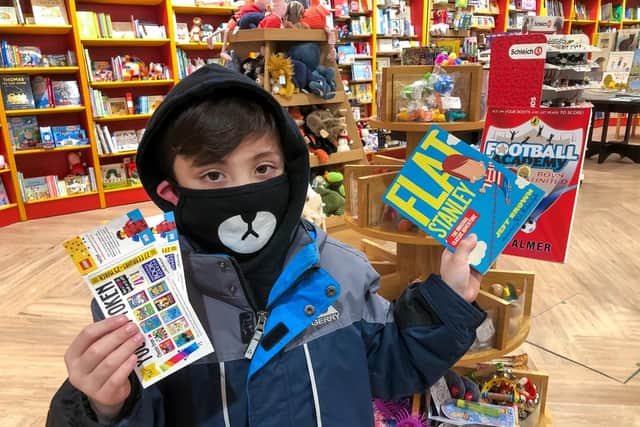 This year's World Book Day - the 24th one in history - falls on Thursday 4 March 2021. The event is always held on the first Thursday of March each year.
The date was chosen because it was the anniversary of the death of William Shakespeare and Inca Garcilaso de la Vega, a prominent Spanish Chronicler.
Schools around the world encourage children to dress up as their favourite book characters to celebrate the event, and will have special celebrations on the day that encourage a love for reading.
For World Book Day, UNESCO, along with National Book Tokens Ltd, offer 15 million £1 book tokens to children nationally, a figure that amounts to nearly one for every child under the age of 18 in the UK.
Where to get the £1 book voucher in 2021?
Millions of £1 book tokens have been sent out around the UK to schools for distribution.
Schools and nurseries normally hand out physical tokens to pupils, but the coronavirus pandemic has changed this slightly.
World Book Day has been working with teachers and nursery leaders to provide the printed tokens and new single-use digital versions that can be printed at home or shown to booksellers on a phone or tablet screen.
The token will also be on McDonald's Happy Meal boxes through February and March, and in some children's magazines.
The £1 tokens can be swapped for one of the new and completely free World Book Day books available from participating booksellers, or used to get £1 off any full price book or audiobook instead (as long as the book or audiobook costs at least £2.99).
Digital tokens are also available for children who are being home-schooled. Parents can apply for tokens here.
Which retailers are participating in World Book Day 2021?
The best way to check which local retailers and book stores are accepting tokens is to use this handy postcode checker through the Booksellers Association.
The tokens will also be accepted at all major UK supermarkets, including Asda, Tesco, Morrisons, Sainsbury's, and most large bookshop chains including WHSmith, Waterstones, and Eason.
The World Book Day £1 book tokens cannot be used for online purchases.
How long are World Book Tokens valid for?
World Book Day £1 tokens will be valid from Thursday 18 February to Sunday 28 March 2021.
Participating booksellers will honour the tokens beyond 28 March while stocks last. Each retailer will decide whether they are able to offer £1 off other children's titles.
Which books are available for £1 in 2021?
World Book Day has made a whole host of books available for £1 this year, with books suitable for all ages.
Tom Fletcher's There's A Wolf In Your Book' and Kill Joy by Holly Jackson are among the selection for primary school pupils and teenagers.