Vampires, Whales, Wolves and Yaks: The Best Children's Books for Autumn
From a worried wolf to a vampire who's struggling to fit in, there are some anxious characters in this autumn's best children's books, but they have some important life lessons to impart. Reviews by Emma Dunn and Jasmine Ewens
It can be tough to fit in when you're young, and the titular character in Vlad the Fabulous Vampire by Flavia Z Drago (Walker, £12.99) is no different. He wants to be the best vampire he can be and make his family proud. There's just one problem: Vlad has bright pink cheeks. He tries his best to hide them, but when his friend Shirley reveals she has pink hair, could there be a world of colour out there where Vlad will feel accepted? Blending Halloween characters and Day of the Dead traditions, Flavia's illustrations are rich in depth and style and each scene tells its own mini story. A heady mix of the quirky, the spooky and the fabulous, each page is a delight. Look out for nods to Nosferatu and cameos from Gustavo the Shy Ghost and Leila the Perfect Witch.
In The Littlest Yak – Home Is Where The Herd Is by Lu Fraser and Kate Hindley (Simon and Schuster, £7.99), Gertie is back with a brilliant new adventure and a bit of mild peril thrown in for good measure. The ice is melting, and Gertie and her family need to find a new home. Gertie packs all her books but neglects to leave enough space for baby Dot. High drama ensues but all comes right in the end. This beautiful and uplifting story is full of love and ideal for cosying up together on a chilly autumn night.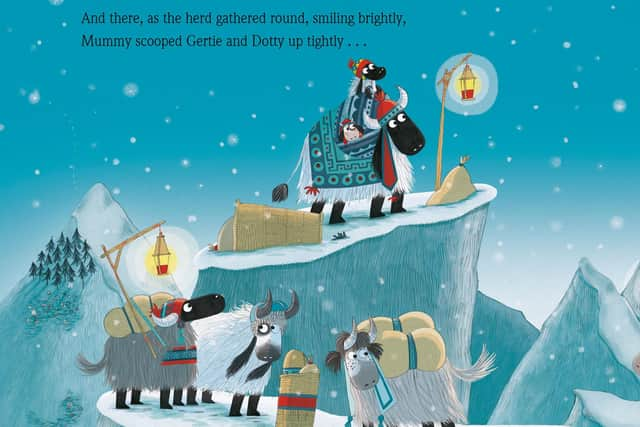 A Whale of a Time by Lou Peacock and Matt Hunt (Nosy Crow, £25) features a collection of 366 poems for every day of the year, with superb contributions from the likes of Michael Rosen and Maya Angelou. Guaranteed to bring joy to the reader, this hilarious anthology is the perfect pick-me-up for you and the small people in your life.
Victor the Wolf with Worries by Catherine Rayner (Macmillan, £12.99) is an adorable tale of an anxious wolf who worries he might not be brave enough – or that he might even be too brave. Perfectly capturing the fears of young children, this calm and reassuring book will bring comfort to many little ones. ED
The Council of Good Friends by Nikesh Shukla, illustrated by Rochelle Falconer, (Knights Of, £5.99) is a sweet book with a wonderful representation of a close, emotionally-supportive group of boys, which reminds us to ask one another "are you okay?" and really mean it. Young pranksters will love the exploits of best friends Vinay, Musa, Inua and Nish as they wage a prank war on Vinay's cousin who has come to stay – but when things go too far, will the boys be able to pull back and see what really matters?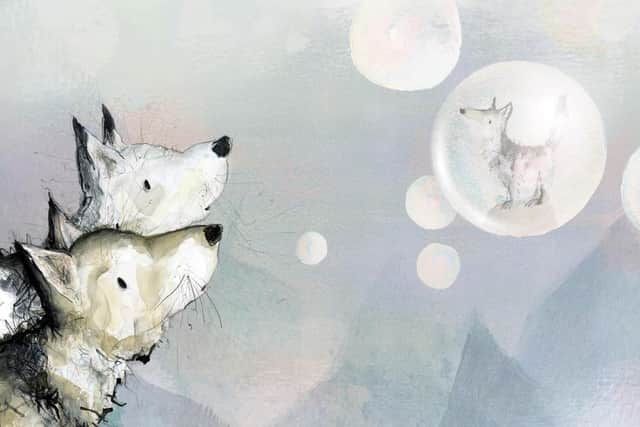 Based on an Austrian folktale, The Skull by Jon Klassen (Walker Books, £14.99) tells the story of a young girl, Otilla, who runs away from home and happens upon… well, a skull. The two strike up an unlikely but quietly sweet friendship, each one looking after the other – even as the skull warns Otilla about the headless skeleton that returns every night to try and claim him back. Can she protect them both? Klassen's illustrations are beautifully atmospheric, providing the perfect backdrop for this strange, tender tale. Children and adults alike will be captivated and uplifted by this book that is particularly perfect for spooky season – and ideal for newly-independent readers.
When Keisha Jones, star of Keisha Jones Takes on the World by Natalie Denny, illustrated by Chanté Timothy, (Little Tiger, £6.99) discovers that her great-auntie was a trailblazing activist, she is inspired to form "The Bee Squad" – a group of friends dedicated to speaking up for what's right. Keisha leads the squad into battle against the local pet shop who have been selling male rabbits for more money than females – something she finds truly unjust. But the journey to justice rarely runs smoothly, and Keisha soon realises that there's a lot to learn about standing up for what you believe in. A hugely enjoyable read that introduces young people to the concept of activism in a funny, accessible way. JE
Meesh the Bad Demon by Michelle Lam (Faber & Faber, £9.99) tells the story of Meesh, a young demon who would rather be chatting to flowers and fangirling over fairy princesses than breathing fire and purifying lava like her classmates. It seems her grandma is the only person who understands her. But when disaster looms, Meesh is the only one who can put a stop to it – with a little help from the friends she meets along the way. With rich, captivating illustrations, endearing characters, and a central message of self-love and acceptance, this is an unmissable read for every young graphic novel fan.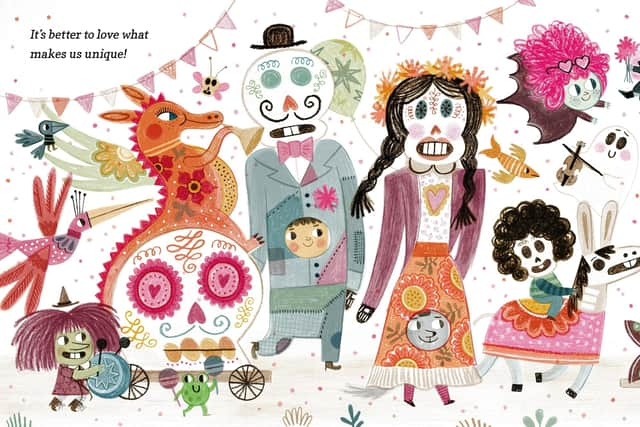 Norah lives with her dad in the latest of a string of unstable temporary arrangements in Norah's Ark by Victoria Williamson (Neem Tree Press, £8.99). They rely on the foodbank and each other to get by. Then there's Adam, whose huge house and sprawling garden hide the fact that his life is dominated by his recovery from leukaemia and parents who can't see that he's still the same kid as before. When they stumble across a nest of motherless baby birds, their worlds unexpectedly collide. Norah's Ark addresses tricky topics with care, hope and realism.
Have you ever wondered about the secrets of our universe? How does light move? Is time travel possible? What would happen if you took your dog for a walk next to a black hole? All of these questions (and many more) are explored in How to Spaghettify Your Dog by Hiba Noor Khan, illustrated by Harry Woodgate, (Bloomsbury, £8.99) – an eye-catching introduction to the fascinating and fun world of physics. Former physics teacher Khan breaks down complex ideas and presents them in a digestible way, helping readers to genuinely understand some mind-boggling facts. With real experiments to try, this is the perfect book for every budding scientist. JE
The Scottish Book Trust at 25
This year, the Scottish Book Trust is celebrating 25 years as a national, independent charity that believes everyone living in Scotland should have equal access to books and the benefits this brings. Their work changes lives through books, reading and writing, and spans all stages of life from babies and children to emerging writers and older people living with dementia. Access to books and a love of books bring many important benefits from family bonding and advancing children's speech, language and learning, to unlocking creativity, helping employability and improving mental health and wellbeing. Scottish Book Trust aims to support all communities across Scotland, with particular focus on those who are most in need of our help. To help support the next 25 years of changing lives with reading and writing, donate at www.scottishbooktrust.com