The Scotsman Sessions #374: Kevin Mclean
Welcome to the Scotsman Sessions, a series of short video performances from artists all around the country introduced by our critics. Here, Kevin Mclean performs his poem Lascaux, inspired by the spectacular prehistoric cave paintings in south-west France
It's now exactly ten years since Kevin Mclean performed at his first spoken word night during the Fringe in 2013.
"I hadn't really engaged with poetry at school," he said. "I was a theatre kid, I always loved performance. In my early twenties I did a stint at Camp America and that opened me up to creative stuff again. I moved back to Edinburgh and discovered spoken word nights. I was blown away.
"I have never thought of it as an art form. I had dabbled a little in stand-up, but here was something where you could do anything on the emotional spectrum, not just make people laugh. And you could write, direct, produce and perform. I knew I had to try it."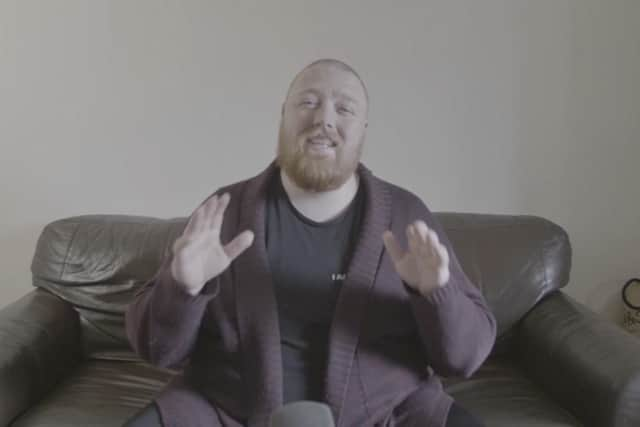 Just six months after his open-mic debut, Mclean launched Loud Poets, which is now I Am Loud, Scotland's only spoken word production company. They put on an event, and 180 people turned up. Then, in "a moment of weird luck", they were offered a 14-night slot at the Scottish Storytelling Centre during the Fringe in 2014 when another show dropped out.
By 2016, Mclean was full-time as creative director, by 2018 he had a team. "For us as an organisation, the pandemic was actually quite helpful because it gave us breathing room to figure out what worked and what didn't. We were already quite digitally focused, so it was easy to focus on our YouTube channel and we got some funding to develop that."
Coming out of the pandemic, I Am Loud got funding from Creative Scotland for live events for the first time, all the more important, Mclean says, with the winding up of other spoken word nights such as Neu!Reekie! "Good open mics are vital for people getting started, but there is very little for people to move on to if they want to develop. The top end in Scotland is really struggling."
This festival, I Am Loud hosts the Loud Poets Grand Slam Final at Edinburgh Book Festival, with 12 contestants, half of whom have won regional heats around Scotland supported by I Am Loud. All the contestants are paid, and the winner takes home a £3,000 prize.
Mclean says: "There is a lack of opportunity for poets who don't publish books, and therefore don't have access to literary festivals. This is a huge opportunity and bless the Book Festival for being open to that."
While he has performed at festivals around the country and around he world, and for radio and TV, Mclean now struggles at times to make room for his own writing. Lascaux, the poem he has recorded for Scotsman Sessions, was written during the pandemic and is inspired by the spectacular prehistoric cave paintings in south-west France.
"The idea that, in a time when it was difficult just to live, they took the time and effort to make these pieces of art really resonated with me," he says. "It was during lockdown, when I was thinking, does anything actually matter, does anything have an impact? It has become one of my favourite pieces to perform."