Andrew Greig is worried. His wife, fellow poet and novelist Lesley Glaister, returned recently from a work trip to Texas after which a colleague reported having all the symptoms of coronavirus. As he already is asthmatic and recovering from a mild stroke back in August, they are both taking no chances and hunkering down in their north Edinburgh home.
His new poetry collection, Later That Day, has a strongly elegiac feel - "at least," he says, "in the sense of being a celebration of life just as much as sadness at its transience. That's how MacCaig always used it – the honey as well as the salt."
The influence of Norman MacCaig started when he met him as a starry-eyed 17-year-old, and he was still a teenager when he met the Incredible String Band as a would-be singer-songwriter after an Edinburgh gig the following year. He has written exquisite memoirs about the influence of both - At the Loch of the Green Corrie (2010) and You Know What You Could Be (with the Incredibles' Mike Heron in 2017) - and doesn't demur when I point out the rarity of such an early start to lifelong links. "It's just chance," he says, "like if I hadn't met [mountaineer] Mal Duff in a pub and he hadn't invited me on his Himalayan expedition I mightn't even have written prose in the first place."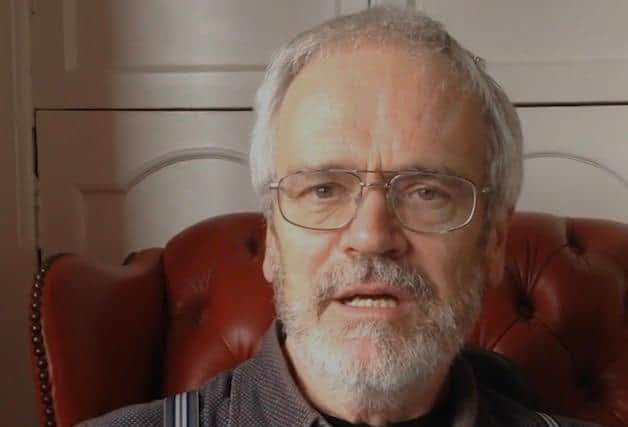 There are echoes of music, mountains and MacCaig in Later That Day. But there's something else too. There's a directness about the way in which he writes about old friendships, even ones in the shadow of old age and death or his early love of Jimmy Shand's music. My own favourite in the book is "An End to Waiting," which is similarly clear about love ("I was complete as we exchanged / gold that circles round the bone / cushioned briefly by our skin"). Love, friendship, and the wonder of everything in nature that death will take away - these are his poetry's recurring themes, seldom expressed with such fond lucidity.
Later That Day is published by Polygon price £8.99. Greig's poetry also features alongside poems by his friends Ron Butlin, Liz Lochhead and Brian McCabe - aka The Lost Poets - in Horns & Wings & Stabiliser Things (Polygon, £5.99).