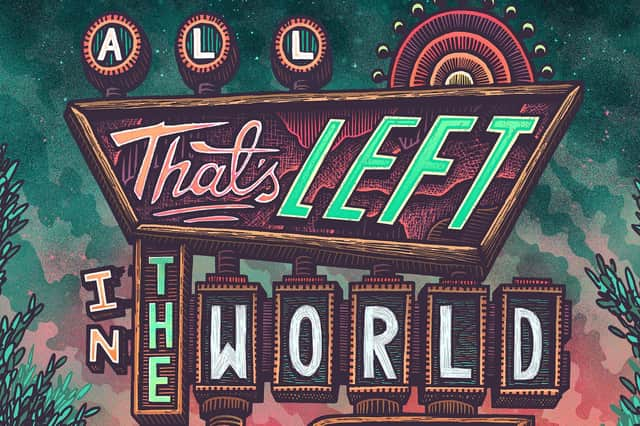 For a pacey survival story that will keep you on the edge of your seat, look no further than All That's Left in the World by Erik J Brown (Hodder, £7.99). Set in a post-apocalyptic world where a superflu has wiped out most of the population, the story follows the relationship between two teenage boys and the choices they must make in order to survive. Andrew is sarcastic, jaded, and severely injured. He stumbles upon a cabin where he meets the sweet and hopeful Jamie, who does something very rare in this new world – he helps Andrew. Together, they venture across the East Coast of the USA in search of civilisation. The novel touches on what society might look like if it were to be built from scratch, for better or for worse. Thrilling and heart-warming in equal measure, All That's Left in the World explores the importance of trusting each other even in the direst circumstances, and the ways that love can emerge in the most unlikely of places.
Written in luminous narrative verse, Wave by Diana Farid and Kris Goto (Abrams Cameron Kids, £13.99) beautifully captures the rhythm of ocean waves and the power of poetry. Thirteen-year-old Ava is a keen surfer in 1980s California, grappling with OCD, the pressure to follow in her mother's footsteps, and a community that shuns her for her Persian heritage. Then her best friend's cancer returns, and Ava can barely keep herself afloat. This is an achingly beautiful story which highlights the power of music and poetry to provide comfort and belonging in difficult times. Complete with playlists, poems by Rumi and brilliant illustrations by Kris Goto, Wave offers a rich story told with masterful precision and lyricism.
The critically acclaimed author of And the Stars Were Burning Brightly returns with another thoughtful and hard-hitting story. When Our Worlds Collided by Danielle Jawando (Simon & Schuster, £7.99) opens with a tragic chance encounter that brings together three strangers and changes their lives forever. A black teenager is stabbed in a crowded Manchester shopping centre and nobody stops to help – except for Jackson, Marc and Chantelle. The aftermath shines a light on the racism that pervades their schools, the media, and the police. Jawando's sensitive writing and nuanced characters provide an important space for black teenagers from a range of backgrounds to feel seen and validated. Despite the devastating injustices the characters face, the story brims with tentative hope and the joy of finding community.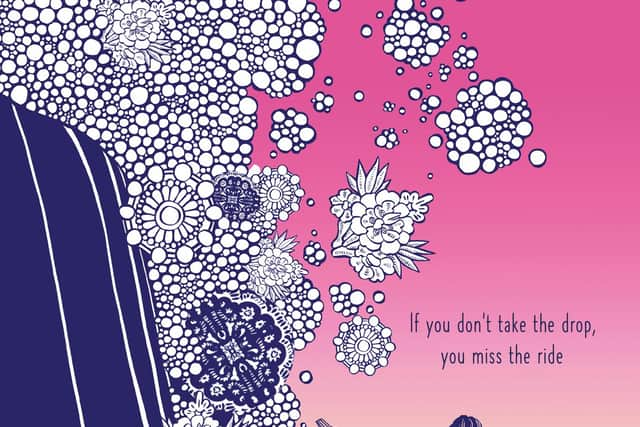 Me and White Supremacy (YA Edition) by Layla F Saad (Quercus, £9.99) offers a compassionate and accessible introduction to anti-racism work that never talks down to the reader. This edition is an adapted version of the adult non-fiction book of the same name, which sold over 150,000 copies. Covering topics such as anti-blackness, cultural appropriation and white feminism, Me and White Supremacy includes practical steps that young people of all races can take to help dismantle white supremacy. Saad lays a foundation to help young people understand the history of white supremacy, and expands this into a hands-on guide that encourages young people to recognise their agency. This is an inspiring and galvanising book, perfectly written for a young generation eager to change the world.
Edinburgh-born Struan Murray brings his fantasy trilogy to an epic conclusion with Orphans of the Tide: Eternity Engine (Puffin, £7.99). Ellie lives in a world where gods inhabit the bodies and minds of humans known as Vessels. Still reeling from a devastating betrayal, it's up to Ellie to find the Eternity Engine. The machine may be the only thing capable of destroying The Enemy – the cruel, vengeful god determined to destroy the world. Meanwhile, a ruthless queen has parted the seas and is marching towards The City, bringing war and chaos with her. This final instalment in Murray's series is heart-wrenching, thrilling, and glitters with a dark and terrifying magic. The world-building is outstanding, and the endearing characters bring light to the story with their fierce friendships and electric wit. Murray has crafted a magnificent ending to a series which serves as a beautiful metaphor for conquering our inner demons.
A message from the Editor:
Thank you for reading this article. We're more reliant on your support than ever as the shift in consumer habits brought about by coronavirus impacts our advertisers.