In I Will Swim Next Time by Emily Joof and Matilda Ruta (Floris, £12.99) a little girl is curious about the sea having explored it from the comfort of home, where sea creatures are soft and can be snuggled up to. But will she ever feel brave enough to dip more than a toe in the water? Joof's poetic verse glides effortlessly through the story and Ruta's bold colour palette fills the pages with deep blue and green hues. Each page evokes the feeling of water – the rush of the waves, the joy of being underneath them, and the apprehension of learning to swim. By the end, the little girl has found her fins and the reader has gone through the same amazing journey with her.
Wee Unicorn by Meg McLaren (HodderChildren'sBooks, £6.99) is an adorable story about being yourself. Everyone thinks a small unicorn has magic powers (she doesn't) but while she can't make a rainbow or turn a frog into a prince, she is friendly, kind and much braver than anyone else. When a monster rises out of the loch one day and all the animals run away in terror, Wee Unicorn is the only one to go back and try to make amends. Wee Unicorn may not be magic in the traditional sense, then, but this brilliant picture book is absolutely magical.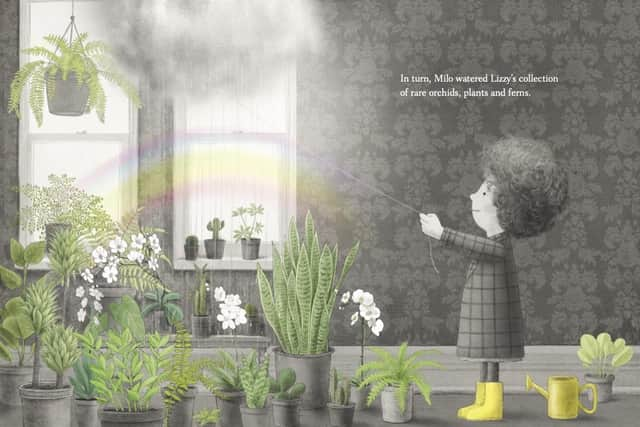 In Lizzy and the Cloud by the Fan Brothers (Frances Lincoln, £12.99), Lizzy spends Saturday at the park where she finds the Cloud Seller. He sells fluffy sunny-day clouds, wispy high-sky clouds and everything in between. Lizzy wants an ordinary cloud and takes home Milo, but when Milo gets bigger she forgets one important rule: "never confine a cloud to a small space." With shades of Anthony Brown and a touch of surrealism, the Fan Brothers' story is full of heart and all about learning how to let go of the things we love.
Kind Crocodile by Leo Timmers (Gecko Press, £9.99) is a deceptively simple board book about friendship and looking after each other. When the animals flee from danger, they run to kind Crocodile and climb on his back for safety. When Rhinoceros turns up for help, though, it might just be one animal too many… Lots of fun for little ones with some fearsome animals to spot too. – ED
In Blanksy The Street Cat by Gavin Puckett and Allen Fatimaharan (Faber & Faber, £7.99), Blanksy draws street art alongside his human busker friend to help him attract customers. His art helps to make people feel good, but not everyone is happy about it. A lovely story that shows how art comes in all forms, can be appreciated by everyone and can bring people together.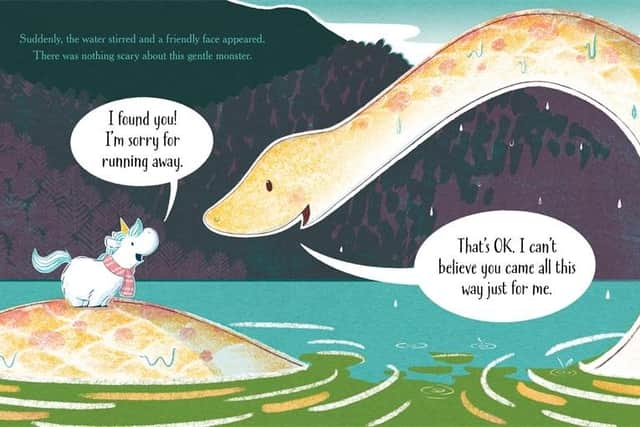 Lift-the-flap Questions and Answers About Money by Lara Bryan and Marie-Eve Tremblay (Usborne, £10.99) is a beautifully illustrated book which breaks down a topic that affects us all in a simple and accessible way, offering advice, tips and explanations about finances that everyone can benefit from.
Press Start! Game On, Super Rabbit Boy! by Thomas Flintham (Nosy Crow, £6.99) is a gaming-inspired graphic novel which encourages young readers to eat healthily. When Super Rabbit Boy eats a carrot, he becomes strong and fast enough to track down a villain who is terrorising his friends. The graphics are fun and will be familiar to anyone who has played a computer game. – HS
In Jamie by LD Lapinski (Orion Children's Books, £7.99), Jamie is trying to pick which school to go to next year, but their only options are a boys' school or a girls' school and as Jamie is non-binary person, neither of those options fits. Not only that, but whichever school they choose, one of their best friends will be at the other school. An inspirational story of a young person finding the strength and resilience to be exactly who they are when faced with a difficult choice..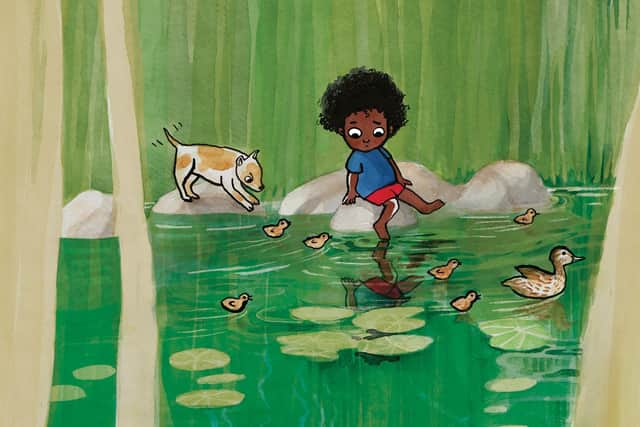 A fantastic blend of history and fiction, Rivet Boy by Barbara Henderson (Cranachan, £7.99) tells the tale of how the Forth Bridge was built across the Firth of Forth (with bonus photographs of the real Forth Bridge builders). Tom must leave school to earn money for his family as a rivet boy. It's hard and scary work, but he finds joy in the public library and makes a new friend with a girl who wants to be an engineer.
Xanthe is spending the summer at her grandmother's flat in Xanthe & the Ruby Crown by Jasbinder Bilan (Chicken House, £7.99). Her best friend lives next door and her grandmother's rooftop garden is the perfect place to be, But her summer plans are not turning out quite as she had hoped. Her grandmother isn't quite herself and her best friend is spending time with someone else. This lovely, gentle story shows us how we can be there for the people we care about. – HS
Scottish Book Trust is asking you to share your real-life stories of adventure! Every year, the charity asks members of the public to share their real-life stories for Scotland's Stories, an annual writing opportunity where people can share a true story from their life, their way. This year's theme is "adventure". From the quiet adventures we take every day to the moments we take on a new challenge, Scottish Book Trust want to hear your story. Submissions of up to 1,000 words can be made in English, Scots or Gaelic in any form, such as a written story, poem, comic strip, play or letter. Audio and video formats are also accepted. A selection of stories will be published in a free book, distributed across Scotland through libraries and community groups during Book Week Scotland (13–19 November 2023), Scotland's national celebration of books and reading. All entries will also appear on the Scottish Book Trust website. Whether you write regularly or haven't penned anything since school, Scottish Book Trust believes you have a story to share. You can find writing prompts and inspiration, and submit your story, at www.scottishbooktrust.com/about-scotlands-stories until 2 June 2023.