Stateless by Elizabeth Wein (Bloomsbury YA, £8.99) is a thrilling ride with pilot Stella North as she takes part in a flying race around Europe in 1937. Stella is stateless, with a Nansen passport (internationally recognized refugee travel documents from 1922 to 1938) and a determination in spite of the many barriers in her way. She and her fellow pilots race across beautiful but often unforgiving terrain, and there are other dangers too. While flying over the channel Stella witnesses a mysterious aircraft force another down into the sea. Horrified, she must carry on, no longer knowing who to trust. Tension builds as the race continues. Mystery, friendship, loyalty and love are threaded throughout the book, and along with her fellow competitors Stella learns that there is more to life than coming first.
Teenage years can be fraught with challenges from all sides, and even from within. You Are Not Alone by Shauna Darling Robertson (Troika Books, £8.99) is a book of poems that are reassuring and hopeful, sometimes heartbreaking yet also uplifting, inspiring and accessible. Just like physical health, mental health changes day-to-day, and this book acts like a safety harness on this rollercoaster of emotions. It should be on every teenage shelf, there to pick up, laugh and cry with. You Are Not Alone is "famn" – a Swedish word from one of the poems which refers to the welcoming space between two embracing arms.
Promise Boys by Nick Brooks (Macmillan, £8.99) is a gripping read that revolves around three young men of colour – JB, Ramon, and Trey. Their school offers an alternative to gangs and crime, along with extreme discipline from its formidable Principal Moore, but the boys' lives are turned upside down when Moore is murdered and the police blame them. The story is told through different voices – those of students, family, friends and witnesses. This device allows the reader to piece together evidence as the boys and their friends work to solve a crime the police consider closed. A fast-paced book for anyone who has ever found themselves at the mercy of presumption, judged by appearance, background or culture.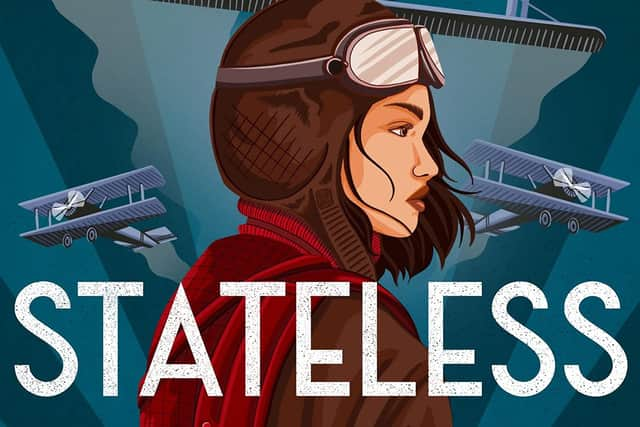 It's hard to believe, but from 1988 to 2000 in Scotland, a law called Section 28 made it illegal to "promote the teaching in any [state] school of the acceptability of homosexuality as a pretended family relationship." Boy Like Me by Simon James Green (Scholastic, £8.99) tells the story of Jamie, a confused teenager who finds love in the pages of a banned book thanks to the school librarian. This captivating novel follows Jamie on his journey of discovery, inviting readers to share in his emotional turmoil as he discovers that his love, despite feeling beautiful, is considered abhorrent by some of the adults who have power in his life. The story is joyous, despite the troubles that come with the love Jamie finds. It's an intriguing, heart-warming and heart-wrenching story. Jamie doesn't just find love with a boy like him – he finds true friends, family and a heroic school librarian who makes life bright in dark times.
A retelling of an ancient Greek myth, Lies We Sing to the Sea by Sarah Underwood (Electric Monkey, £14.99) is a fantasy romance that will hook you in. Every summer the people of Ithaca must sacrifice 12 young women to appease Poseidon and protect their lands. We follow Leto, one of the maidens, who wakes up from death on the shore of a long-forgotten island whose keeper, Melantho, explains that she is the last chance to break the curse. Vivid descriptions create a world lost in time where love, grief and sacrifice drive the characters forwards. The love between Leto and Melantho is full of life, despite being rooted in death; and the love Leto has with Prince Mathias is also tender, despite the violence of their world. If Leto is to finally break the curse, she discovers she will need both courage and determination to succeed.