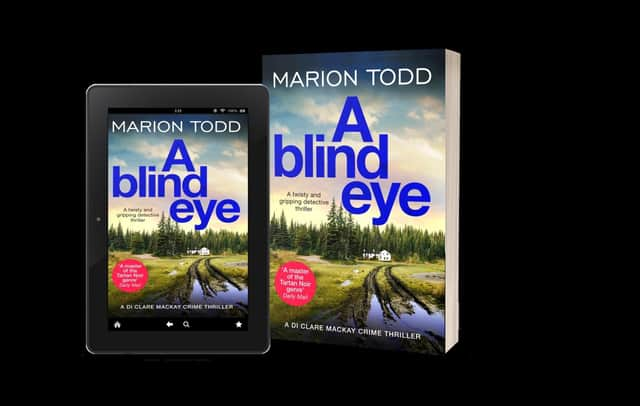 Nothing kills a Tartan noir lover's passion faster than the words 'cosy crime'. It may be a beloved genre, but for fans of Scotland's legion of fictional detectives, cosy crime's first victim is always authenticity; imagine Rebus, set in Midsomer, and you'll get a flavour.
So for author Marion Todd, keeping things gritty, yet realistic, is the fine balance she brings to her far-from-cosy crime novels set in and around the unlikely setting of St Andrews.
Her main protagonist DI Clare Mackay is a former Glasgow armed response unit cop, who after a tragic fatal shooting, finds herself opting for what she hopes will be a quieter life. Of course, with seven hugely popular books in the series and 375,000 sales, it's obvious that Clare soon finds there's a lot more to St Andrews than golf and Janetta's ice cream!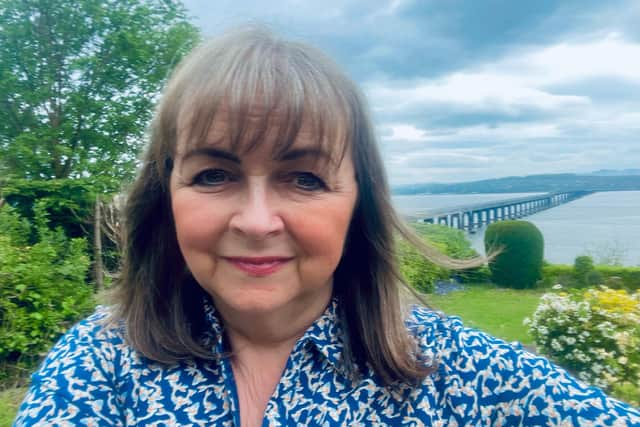 "It was a very conscious decision to set the books in St Andrews," she explained. "I am a huge fan of Colin Dexter's Morse books and, in particular, the TV dramatisation … Oxford looked gorgeous, the music, the fabulous actors, I felt it had it all. I am a very visual person and read things in a filmic way and when writing my books, wanted to set them somewhere beautiful – and St Andrews strikes me as a mini Oxford."
So has it been hard setting a series of books – the first of which was shortlisted for the Bloody Scotland Scottish Crime Debut of the Year 2020 – in a compact town, which doesn't have a 24/7 police station, never mind a murder squad?
"St Andrews itself doesn't have a full-time inspector and whenever there is a serious crime then a Major Investigation Team is brought in from around Police Scotland, so I had to change that a little. But I wanted a couple of main characters, Clare and her sergeant Chris to be constants, with roving DCIs and others brought in.
"As it is a work of fiction I have been able to weave in elements that might not be there in real life. All the main buildings and locations are accurate but wherever there is a murder, or other crime, I invent a place."
Marion, who turned to crime writing after she took early retirement from her work as a college lecturer at Dundee and Angus College, now produces up to two books a year, drawing inspiration from her fertile imagination, backed up by insider knowledge.
"For many years I was happily married to a Detective Chief Inspector, before he sadly died. And while many things have changed in the police, I have tried to keep the things I learned from him; the dark humour, camaraderie and loyalty that I know is in every police station.
"I know some police officers get a bad reputation, in some instances justifiably so, but the majority of officers are hard-working and want to do a good job for the people they serve. I wanted to portray that."
With that in mind, Clare is a very human detective, with empathy and kindness at the heart of what she does – but is Clare actually Marion, 2.0?
She added: "There's a lot of me in there. But Clare is taller than me, has better hair than me and runs faster! But she definitely drinks more than me, she loves a corkscrew."
In the seventh novel, A Blind Eye, DI Claire Mackay investigates the brutal slaying of a local solicitor, and it soon becomes apparent that he is no innocent victim. When a second death occurs, she discovers there is something bigger at play – can she find the killer/killers before they turn their attention on her?
Fans and new readers can expect well thought out plots, believable characters and more twists and turns than a monkey puzzle.
A Blind Eye is out on June 8, available in bookshops, Audible and Kindle, published by Canelo. Find out more here.