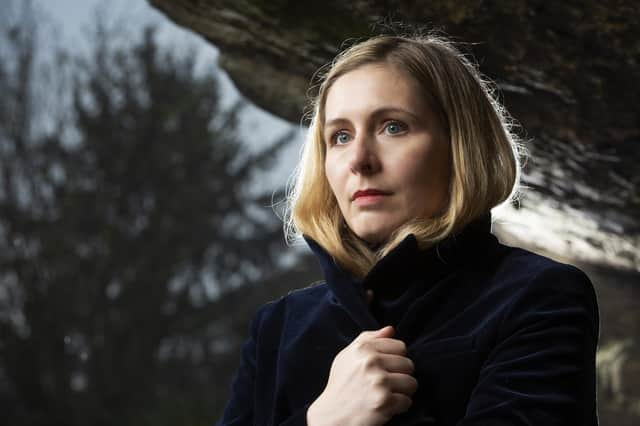 I always feel an element of bad faith in writing this column. I am a book reviewer, and it is not my profession to do the work of publicity departments for them. It also comes with a twinge of guilt since I have, in the past, expressed interest in forthcoming titles and a year on, they sit glowering resentfully at being unopened. I am not going to separate the following books out into those which I have already read, those authors whose previous work I have admired, and books which really just pique my interest. So, I make no apologies for this being my partial and personal list. Others are more than entitled to choose differently.
One customary feature of the "What to look out for in…" column is the reliance on big names. Often, these tend to be transatlantic, and this year we have Paul Auster's Bloodbath Nation, about a lethal epidemic of guns not viruses; Richard Ford's Be Mine, re-treading Frank Bascombe once again, and Bret Easton Ellis's The Shards, about a serial killer and preppy types. If there is one writer from the States whom I think might trump all of them, it is Lorrie Moore, with I Am Homeless If This Is Not My Home, described as featuring a character falling through a "trapdoor in reality". I am also very curious to read Aleksandar Hemon's The World And All That It Holds, set in a former fragmenting Europe: anything that the novelist David Mitchell describes as Hemon's masterpiece must be worth a look.
I have high hopes for Eleanor Catton's new novel, Birnam Wood, her first since winning the Booker Prize. It looks to be an intriguing mixture of polemic, satire, idealism, espionage and more. I heard a part of it, in manuscript, a few years ago and remember it well enough to wonder if it made it into the finished copy. Philip Hensher has always been an astute social chronicler, so To Battersea Park, a pandemic novel, will, I hope, have his trademark cutting kindness. Also of more than passing interest is a new Sebastian Barry, Old God's Time, a mystery which has a very smart hook-line: "Have you ever been the custodian of a story that no-one else believed?" If he does appear at a Book Festival near you this year, I would strongly advise getting a ticket. I interviewed him at Mainstreet Trading and I do not think I have ever seen a better performer of their own work. To call it a reading would be a travesty.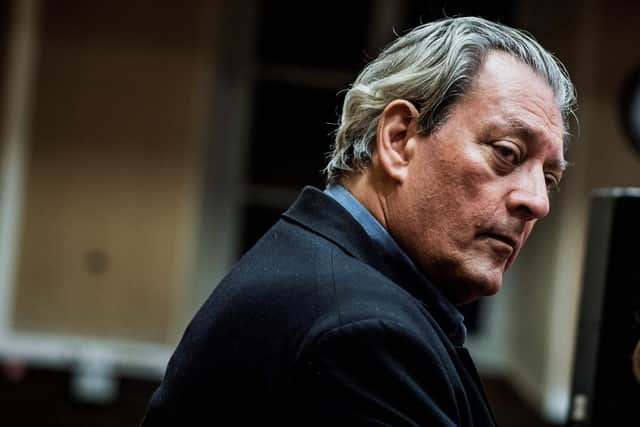 In terms of quirkier prospects, Andrew Crumey, formerly of this parish, has a new novel entitled Beethoven's Assassins and I cannot imagine that it will not be intellectually dazzling, full of conspiracies, blind alleys and cul-de-sacs. Martin MacInnes is rapidly being realised a significant new Scottish voice, and To Ascension is a wedge of a novel, dealing with ecological catastrophe, space travel and ideas of sacrifice. Sophie Mackintosh is certainly on my list, as Cursed Bread seems to be historical/gothic in temperament, and her former books intrigued me. I will also, in the same vein in terms of form, be eagerly awaiting Max Porter's Shy, Xioalu Guo's Radical, Benjamin Myers' Cuddy, Claire Kilroy's Soldier, Sailor (she did the best book on the defanging of the Celtic tiger) and Eric Vuillard's An Honourable Exit – he strikes me as the most ambitious French writer of these days, and manages it in slim volumes.
Non-fiction is at once both easier and more difficult, and far more a reflection of taste. Noreen Masud's a flat place is very much in the Robert Macfarlane tradition of writing about the natural world, and the idea of a book that forgoes peaks and depths is ambitious.
Two books stood out for me since I had reviewed last year Katy Hessel's The Story Of Art Without Men. Regan Penaluna's How To Think Like A Woman looks at four feminist philosophers, Damaris Masham, Mary Astell, Catharine Cockburn and the better know Mary Wollstonecraft. Another cultural redress comes with Leah Broad's Quartet, about the musicians Ethel Smythe, Rebecca Clarke, Dorothy Howell and Doreen Carwithen. Alongside them sits Clare Carlile's The Marriage Question about George Eliot. I adored her biography of Kierkegaard. One should not dismiss such books out of hand. Katherine Rundell's Super-Infinite was a surprise booksellers' choice from last year (though it deserves every accolade it gets). The other major non-fiction which strikes me as promising is The Secret Lives Of Numbers by Tomoko Kitagawa and Timothy Revell, since it is advertised as the first truly global history of mathematics.
I will be reviewing Don Paterson's memoir, Toy Fights, in a few weeks so cannot really say too much about it here. It did raise an eyebrow that former poet laureate Andrew Motion also has a memoir out, which includes his meetings with Auden, Larkin, royalty and prime ministers. I would quite like someone to arrange for Paterson to have meetings with the last two, as I doubt he would mince his words rather than hone them.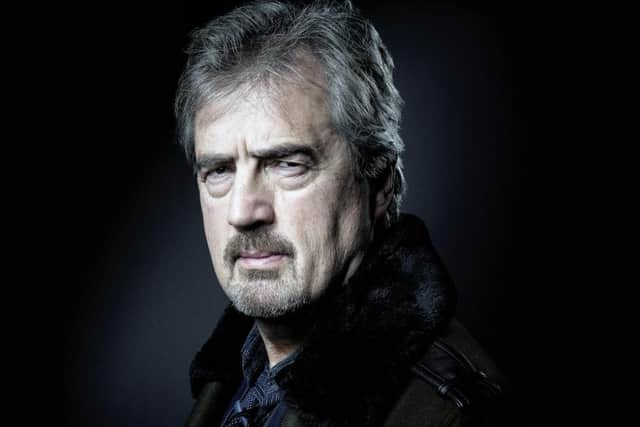 As I said, this selection is mine and mine alone. All I ask is that you do read something this year. We all might need our minds taken off things.