Sally Magnusson and friends reveal their favourite places in Scotland
Everyone has a favourite spot where they like to pause. In new book My Perfect Place, edited by Sally Magnusson, well known Scots share theirs, writes Fiona Carswell. Portraits by Susie Lowe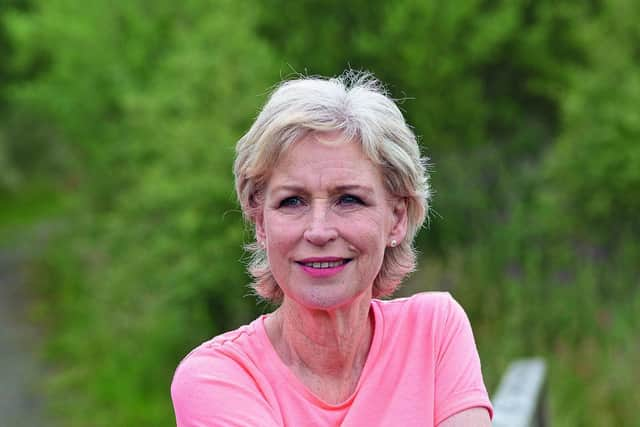 Sally Magnusson is on her lunch hour when we catch up. The veteran BBC news anchor, journalist and author is not long back from a break in her home from home, Iceland, before embarking upon a busy run-up to the publication of her new book, My Perfect Place in Scotland. And all this on top of the day job at Glasgow's BBC HQ at Pacific Quay.
The book sees Sally back on what is, for her, the more comfortable side of the interview, speaking to well-known Scottish figures about the place in their native country where they feel most at peace and which means the most to them, in that soulful, almost inexplicable, way in which we feel tied to places.
For Sally, that place is the The Red Burn behind her long-time home just north of Glasgow, where she walks at pace every morning with her dog, clad in whatever clobber the Scottish weather demands.
"These days it's a lovely place to do what I so seldom do: stop", Sally tells me.
"For a few moments I can stand on the little wooden bridge and let the sound of the water drown out everything else: news developments, writing ideas, plans for the day, reasons to get a move on.
"If I'm away for any length of time, I always try to find somewhere to walk," she adds.
"Drinking deep of fresh air and moving my limbs - striding out at a speed that profoundly irritates companions who prefer to stroll - is my best form of restoration.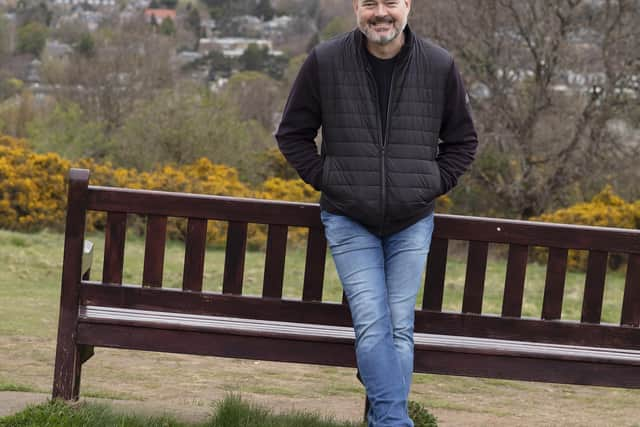 "Right now my perfect place in Iceland is the walk from the western part of Reykjavik, where I stay often with my oldest friends, along a beautiful path by the often stormy seashore into town. Specifically to the local outdoor swimming pool, another perfect place which is always warm and relaxing whatever the weather, where I saunter from one hot-spot to the next, closing my eyes and dreaming away any worries for hours on end."
With a profile as high as hers though, how easy is it to be disconnected from the news agenda and from the addictive lure of the 24-hour information cycle, not to mention from publishers and publicists, editors and producers?
"To be honest, I don't feel a pressure to be over-connected, Sally ponders.
"When there's a big story around, I do want to know the latest twists and turns, but on less journalistically exciting days I get by fine with the radio in the morning, a couple of online newspapers, the telly news in the evening if I remember, and the BBC app for breaking news."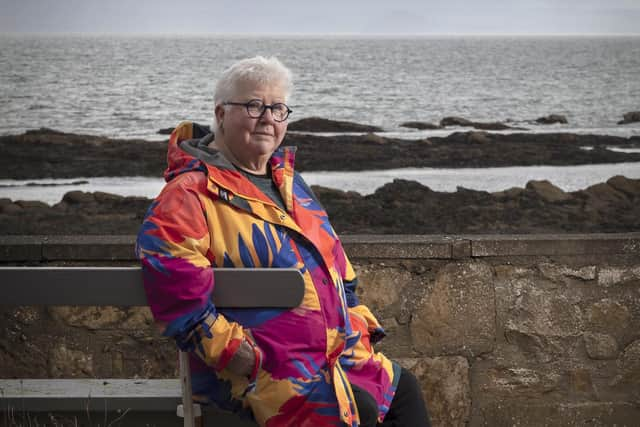 And what about the temptation to be connected constantly via social media, even when technically 'off-duty'?
"I personally don't think about social media very much at all, she admits, "which is why I'm so useless at remembering to look at Twitter or post something on Instagram. When I've got a book out I try to be more diligent, but honestly I don't really care enough.
"And I do think it's important to step away from devices when you can. It's easier for my generation, who remember a world where we didn't have any at all and functioned perfectly well. I think the most self-aware younger people, who're increasingly concerned for their own mental health, are beginning to put strategies in place themselves to escape the tyranny of social media."
Some of these thoughtful stories are reflected in the new book and reveal a world in which peace is found in a particular state of mind rather than in a specific place.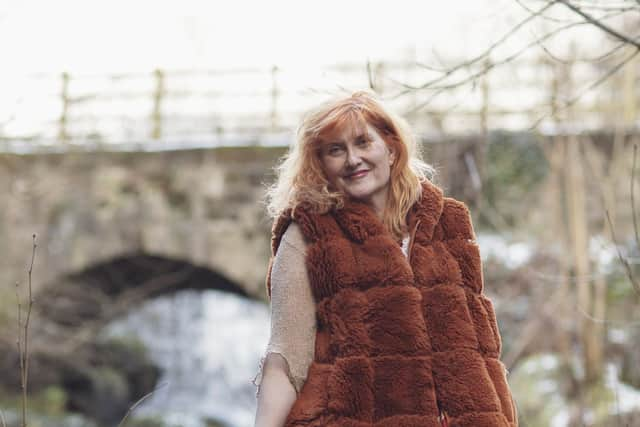 Of course, places can help to induce that state of mind, and that seems entirely the point.
It speaks to the power of place in our collective mental health that Sally's book is partnering with SAMH, the Scottish Association for Mental Health, with their ambassador Sir Chris Hoy also amongst the 30 interviewees, whose chosen perfect places are testament to the variety found in Scotland's landscapes and in the human perception of peace.
There is a Dutch word gezelligheid which, depending on context, can be translated as 'conviviality', 'cosiness' or 'fun'. It's closely linked with the Scandinavian notion of hygge, and although there is no exact equivalent in English, it seems that this is what Sally's new book seeks to explore, with some of the most recognisable faces from Scottish life, from authors to artists, politicians to entrepreneurs, activists to actors.
"I do tend to seek out a natural environment when I can," Sally tells me, "and so many other contributors to the book do likewise, but I can also relax over a really good coffee almost anywhere. There's a place I like to go to in Reykjavik, where I sat outside in the sunshine recently with an absolutely perfect cortado and a huge slice of freshly baked rhubarb cake crowned with whipped cream. The place was really busy, but I spent the time seeing how much Icelandic I could understand of the waves of conversation around me, and felt utterly at peace.
"And I find my ultimate tranquillity of mind sitting around a log fire or a kitchen table with any number of my adult children who've returned home, laughing, bickering and generally reverting to childhood boisterousness," reveals Sally.
"It's a paradoxical thing, the peace that comes from noise, which is reflected in the choices of many of contributors in the book."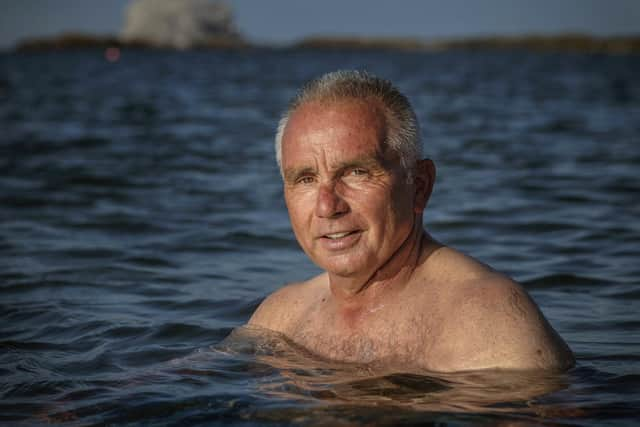 And, even within the natural world, which is deemed by many to be the epitome of perfect peace, exists that same paradox.
"Sometimes nature can be still and quiet, of course," Sally agrees, "but most of the time the environment we associate with peacefulness in the wilds is pretty restless and often very noisy: a burly tide, screeching birds, hurtling clouds, howling winds. It's our heart and our mind that find their stillness in these places; it's not, by and large, the places themselves that exude it. Which is probably why I love to walk in ear-bending wind and rain."
All sorts of perfect places are chosen by contributors to the book, from spots on the unrivalled Scottish coastline, rolling hills and inland havens to the hubbub of urban life and even the profound peace of a kitchen table.
"The real beauty of the book," says Sally, "is that the sense of peace is so eloquently expressed by those who chose more urban settings, just as it is by those who chose secluded spots far from fellow man and much more typically 'peaceful'.
"In planning the book it was important to include all sorts of perfect places", Sally remembers, "and I can't say anything surprised me - because these were all places people loved, and being there made them feel good.
"What these accounts reveal is how much it matters to everyone to have a place where the deepest parts of us can be nourished,"
Sally writes. "A place to bathe in memories and make new ones. A place to discover wisdom and perspective. A place to be happy and have fun. A place, above all, where we can truly be ourselves."
My Perfect Place in Scotland: Personalities share their most-loved locations, edited by Sally Magnusson, and with photography by Susie Lowe, is out 19 October in hardback at £26.
To order your copy at a special price of £22, signed by Sally Magnusson, visit www.blackwells.co.uk and enter the code MYSCOTLAND23 or call 0131-622 8222.
Sally Magnusson and contributors to the book will be in conversation with Stephen Jardine on Tuesday 17 October, 7pm, at Blackwell's, South Bridge, Edinburgh. Tickets from £8 at