Ones to watch in 2023: Merryn Glover
The Cairngorms National Park's first writer-in-residence may not be "an expert on the mountains, or wildlife, or plants", but perhaps that's for the best, writes David Robinson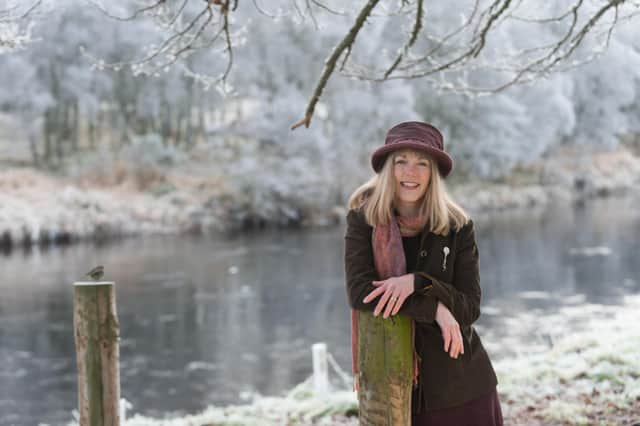 Look at what most people write about their wanderings in the mountains, and this is what you'll get: a rudimentary list of hills conquered, miles walked, sights seen, all topped off with photos, rudimentary maps or grid references.
What you don't get is this: "Everything about this place is knife-sharp: the brilliance of the sky, the curve of ridge, the gleam of sunlight on snow and loch, the hardness of granite and the bite of water. To encounter the tangible world in all its intensity is almost unbearable; it hurts the eyes, the coddled skin, the soft feet. But it pares you back and wakens you, in every cell of your being, and says, This is real."
Who's that? You might be tempted to put a £5 bet on Nan Shepherd, who has, after all, been on our £5 notes since 2016 and whose book The Living Mountain, about her lifelong love of the Cairngorms, has become recognised worldwide as a classic of nature writing since it was published in 1977. But you'd be wrong; the setting is the same, and so, to an extent, is the mysticism. Like Shepherd, the author is a novelist who loves the Cairngorms. But the hills she was born near are altogether higher.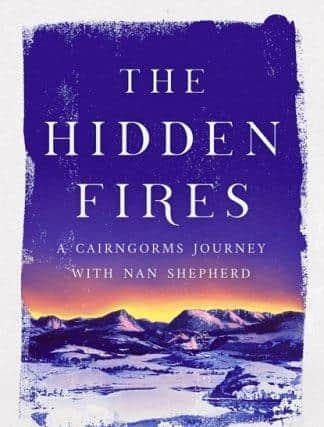 Merryn Glover is the only person I know who was born in the Himalayas, in her case in a former palace in Kathmandu. The child of Australian missionaries who worked in Nepal, India and Pakistan, she went to school in the hill station of Mussoorie and studied English, drama and dance at university in Australia. In 2019, she was appointed the first (and so far only) writer-in-residence, for the Cairngorms National Park and in March Polygon will publish her first non-fiction book, The Hidden Fires, a meditation on both Nan Shepherd's classic book and on what the mountains mean to them both.
Because Glover writes so well about mountains, because she and her doctor husband Alistair chose to bring up their two boys in upper Speyside, because the Himalayan backdrop to her excellent first novel, A House Called Askival, was so lovingly sketched in, and because her new book mentions a lifelong love of mountains, one might readily assume that she hares off up Braeriach as a matter of routine. She can, after all, see Coire Ruadh, its main northern corrie, from her home in Kincraig – although she'd lived there for over a decade before she climbed up it.
Yet the very fact Glover is not a hardened veteran of the Gore-Tex brigade might be a blessing in disguise. Certainly, the discoveries she makes as she follows in Shepherd's Cairngorms footsteps have a similar freshness about them. There's magic and mysticism in the mix too. Describing what swimming in Loch Coire an Lochain feels like, the word she reaches for first, before everything else I quoted in the second paragraph, is "holy".
She started her "Nan Shepherd walks" in 2020, just before lockdown. Shared Stories: A Year in the Cairngorms – an anthology produced after a wide-ranging series of workshops she led as the national park's writer-in-residence – was already on sale. Now it was time for her own book. And if lockdown got in the way for the first three months, well things could always be worse: at least there wasn't a world war going on, as there was when Shepherd wrote her classic book.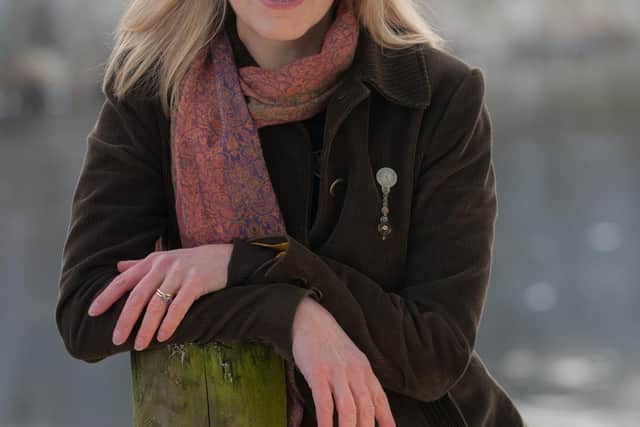 Shepherd was, she says, her "invisible friend: walking guide, writing tutor and fellow wonderer", and she keeps to her mentor's chapter headings and follows her routes in The Living Mountain where possible. But she is also honest about the differences between them. "I don't come to nature writing from a place of expertise," he says. "For me, it is very much a journey from ignorance into some level of learning, but I'm still not an expert on the mountains, or wildlife, or plants."
Neither am I, and neither, I suspect, are most of us who read nature writing. We're like Ellen Falconer in Shepherd's novel The Weatherhouse, filled with a sense of failure at our inability to identify even a relatively common bird. Glover is well ahead of me in such matters, but her book, I suggest, has a wider purpose than allowing readers to fill in gaps of ignorance about the natural world.
There's a moment in The Hidden Fires when Glover interrupts her own writing on Cairngorm birdlife by quoting a question Nan Shepherd asks ("Why should I make a list"?) that is, I think, central to both her own and Glover's nature writing. A list of birds seen or hills climbed may have some specific scientific use, but following Shepherd's credo ("I have walked out of the body and into the mountain. I am a manifestation of its total life") requires something more: a sense of the interconnectedness between ourselves and nature."I think that's the real purpose of the book," says Glover. "It's an invitation to people to discover 'the hidden fires' wherever they are. To go higher up and further into both the landscapes around them and the life within. As Shepherd said, 'as I penetrate more deeply into the mountain's life, I penetrate also into my own.' I think the book's aim is to draw people into wonder."
The Hidden Fires: A Cairngorms Journey with Nan Shepherd will be published on 2 March by Polygon, price £14.99