New novel I Know You by Russell Govan – a time travel romance that "doesn't disappoint!"
I Know You by Scottish novelist Russell Govan is an intricate and powerful story of love, loyalty, and loss told across time that will stay with you long after you've finished reading. By Gwyneth Rees, independent book reviewer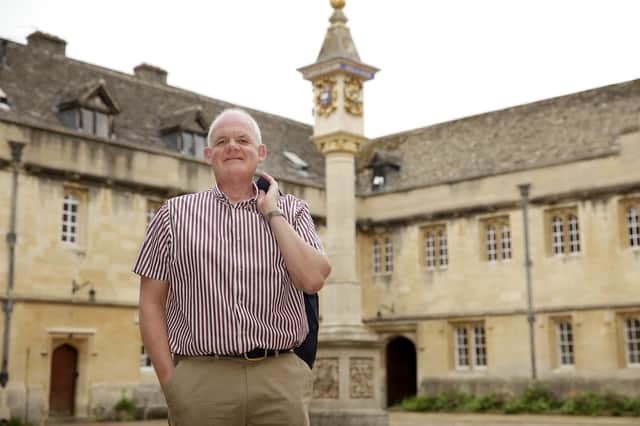 Just how far would someone go in following their heart?
In captivatingly unconventional new novel I Know You, the answer is not only to the ends of the earth but through time itself.
A real page-turner that doesn't disappoint, this singular time-travel romance by author Russell Govan is a light-hearted yet poignant exploration of a relationship defined by a couple with a promising future firmly behind them.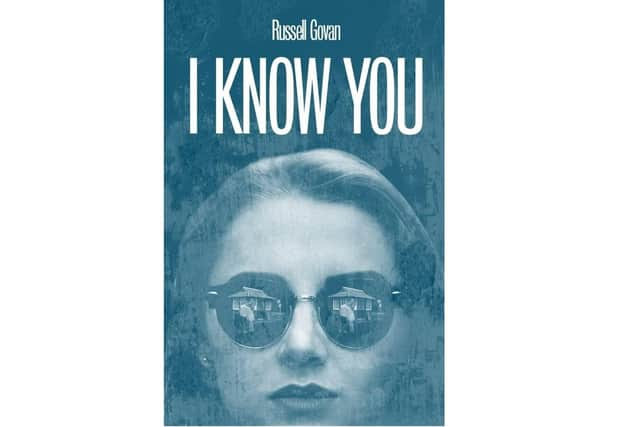 Strong, spirited Scottish teenager Eilidh is fresh out of school and, with excellent exam results, is looking forward to university life.
But she is left reeling when her boyfriend Findlay admits that he has lied to her; a major blow made all the worse by the grief she is still carrying over the recent loss of her father.
An argument erupts and Eilidh is knocked to the ground in the resulting scuffle, banging her head and passing out.
To her amazement, she awakens to find herself at a refugee camp in Africa. More amazingly, she's journeyed back to the year 1984.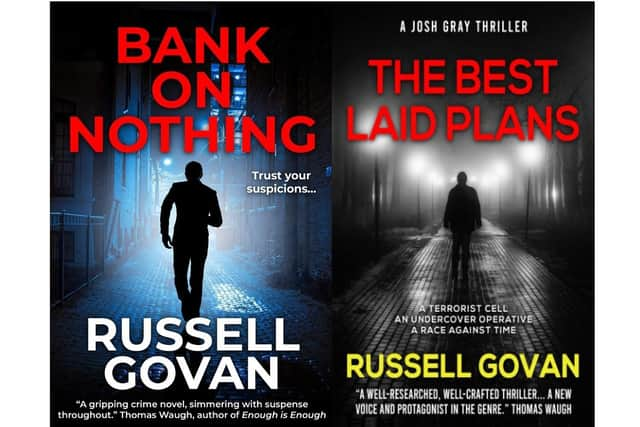 Mistaken for a new relief worker, Eilidh is thrust into action, nursing a dying orphan child and a wounded man before being flung back to the present.
Understandably, she wonders if she's been dreaming or hallucinating, but then she finds she still has a tiny button from the blouse of the little girl she had been sitting with at the camp.
Soon after, while seeking the solitude of a nearby beauty spot to gather her thoughts, she meets Walter, an elderly man suffering from dementia who is confused about why he's there.
He does, however, show Eilidh a tiny, faded tattoo on his wrist which states the exact location and date of their meeting.
Walter is clearly distressed over not being able to recall why he had the tattoo done and Eilidh, familiar with dementia because her gran has the condition, tries to calm him down, suggesting gently that it might have been so they could meet.
As the novel continues, we find Eilidh continuing to travel back to different places in the past, and each time she meets Walter – as if he is connected with her.
Meeting with him as a young man once more – handsome, athletic, and adventurous – she can't but help but be attracted to Walter, despite him harbouring some questionable views and opinions that clash with her modern outlook.
This is where I feel the story really comes together, with the two becoming increasingly intertwined with each of Eilidh's flights to the past.
When Walter is badly injured in the past, Eilidh realises just how much he means to her.
Yet, at the same time, this leads her to feel torn between two worlds, and after an unexpected encounter with a fellow time-traveller while in World War Two Liverpool, she comes to understand that she has some tough decisions to make.
Always unsure of whether her next time-hop will prove her last, she must choose her path – in the present with a family who will be devastated if she disappears, or in the past to spend her life with Walter.
It's a doozie of a dilemma, especially considering that Eilidh knows that Walter will eventually develop dementia, and will tug on even the hardest heart strings as this most unusual of love stories reaches its climax.
An extract from an early draft of what would go on to become I Know You was shortlisted for the 2019 Grindstone International Short Story Prize, and it is clear to see why, with a fascinating storyline so expertly executed by author Russell Govan..
The central characters are beautifully drawn, with the added (fourth) dimension of meeting some of them at different stages in their lives.
There is a sensitivity to Govan's portrayal of each, be it capturing Eilidh's sense of grief or the cruel effects of dementia on Walter and her grandmother.
The reader is further sucked into the story by having alternating chapters from the perspectives of Walter and Eilidh, with each leaping off the page as believable people in the most peculiar of situations.
And while the narrative jumps around in time and space, it is always easy to follow and instantly evocative of that particular era.
I loved being parachuted into a different time and reminded of what society once was like.
In Walter's youth, for instance, his crippling dyslexia is undiagnosed and this thwarts his chances of an academic future despite his bright mind. Eilidh, being from the future, understands immediately what his condition is, and inspires him to go on to help others across his life.
The culture clash between Walter and Eilidh, given their 50-year time-gap, is also enjoyable. Younger readers will identify with Eilidh's frustration with his outdated views, while older readers will likely have empathy with Walter's sense of incomprehension when confronted by 21st-century social values.
This is treated in a light-hearted way but I Know You also deals with some heavyweight themes, such as dementia, and has its fair share of heart-wrenching scenes.
Even so, it keeps its twinkle throughout, helped by the author's dry Scottish wit.
It has echoes of sci-fi tinged romantic dramas such as such as About Time or The Time Traveller's Wife, but with its own story to tell, and its own voice to express it in.
In short then, this novel is a wonderful addition to the author's growing oeuvre, which includes two published thrillers, Bank on Nothing (Sharpe Books, 2020) and The Best Laid Plans (Sharpe Books, 2021).
The first, Bank On Nothing, is focused on a terrorist plot to disrupt the global financial system and questions how an ordinary man responds to an extraordinary experience.
The second, The Best Laid Plans, centres on an undercover police officer, Josh Gray, and his involvement in an operation to thwart a terrorist initiative to destabilise the UK government.
Both have an element of mystery and intrigue to keep readers guessing until the end, and while I Know You is certainly not a thriller, it shares those very same traits, as well as a punchy style that keeps you turning to the next page.
It's rare to come across a novel so perfect for a big-screen adaptation, but here it is. I cannot recommend I Know You enough.
I Know You by Russell Govan is published by Guernica World Editions and is out now on Amazon in paperback and eBook formats, priced at £14.91 and £6.99 respectively. For more information, visit www.russellgovan.com or follow the author on Twitter at @RussellGovan