Last year, BAFTA Award-winning Top Gear director Brian Klein delivered, seemingly out of the blue, a novel that swiftly became a literary sensation: political thriller The Counterfeit Candidate.
Its gripping alternative-history scenario of Nazi leader Hitler secretly surviving World War Two to establish a dynasty that would, one day, deliver on his despicable mission wowed readers the world over, topping the Amazon bestseller charts with more than 60,000 sales to-date and beating works by genre giants such as John le Carré and Robert Harris.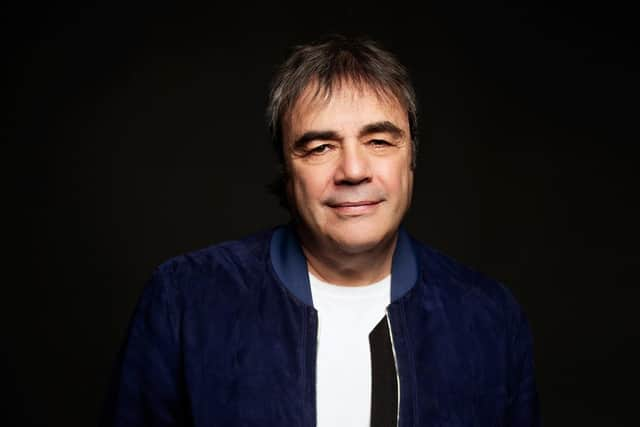 It also reaped a string of five-star reviews from Amazon customers and celebrities alike.
For instance, former Top Gear presenter Jeremy Clarkson declared, "I've read it and it's brilliant", while lauded crime fiction author Peter James hailed it as, "The best 'What If?' thriller I've read since Day of the Jackal".
Having caught the eye of producers, a TV adaptation is currently in the works but, in the meantime, fans have been crying out for a follow-up.
Now, with The Führer's Prophecy, Klein has duly obliged, delivering a stunning sequel that is, if anything, even better than its predecessor.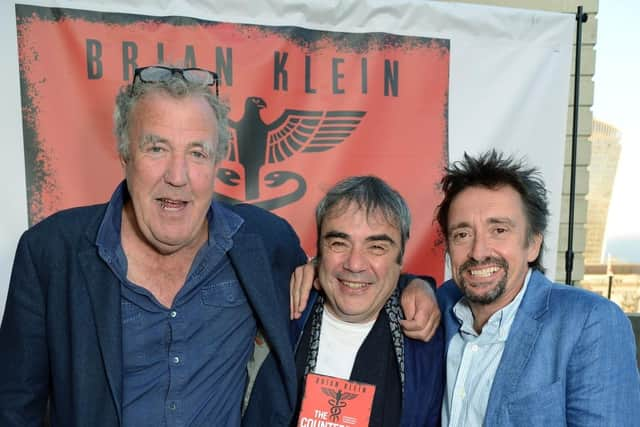 A thriller that grabs you by the scruff of the neck from the very first page, it continues the winning 'what-if' concept of Hitler's grandchildren seeking to fulfil their forebear's vile wishes, this time by hatching an insidious plot to exterminate the Jewish race in Europe.
As any History buff will know, the Führer presented this sickest of ideas during a speech at the Reichstag in January 1939. This was his 'prophecy', as reflected in the novel's attention-grabbing title.
Set a decade after the explosive events of The Counterfeit Candidate, the story sees the return of Hitler's dutiful grandson, John Franklin – a former Republican darling who almost reached the White House before his true identity was dramatically exposed.
He has since been hiding in the shadows and biding his time as he readies to bring a nefarious plan almost 80 years in the making, 'Operation Gesamtkunstwerk', to its fatal fruition.
Using the huge family pharmaceutical empire at his command, he has created a super drug which causes infertility when consumed.
His goal is to release it into the water supply in Israel and thereby sterilise unsuspecting Jewish women, effectively guaranteeing the extinction of the Jewish people within a matter of decades.
In order to get the chemical into the Israeli water supply undetected, he enlists the help of hardened criminals, mercenaries, and Taliban terrorists.
One of these is the 'Black Scorpion' – aka: terrorist Matias Paz – who, in one of the novel's many memorable set pieces, is bust out of a South American prison in a spectacular helicopter raid orchestrated by Franklin.
As the story unfolds, the plot moves from Argentina to the Middle East, where the Taliban – who have a long-standing hatred of Israel – clash with Mossad, the Israeli intelligence organisation dedicated to protecting the nation from attack.
Klein expertly blends fact and fiction into a cohesive whole within the storyline of The Führer's Prophecy, adding immensely to the sense of realism that was praised so highly in The Counterfeit Candidate.
For instance, he cleverly, and topically, uses the Covid pandemic as a means to give the criminals the cover they need to conduct their activity undetected, with everyone stuck in their homes during lockdown.
And the intricately woven plot, which charges ahead with jaw-dropping action scenes, delicious double-crosses, and shocking violence, keeps you hooked until the very end.
As with all good crime thrillers, the police are forever one step behind the baddies, but I rejoiced to see the return of key characters Chief Inspector Nicholas Vargas of the Buenos Aires Police Department and Troy Hembury, a lieutenant of the LA Police Department.
They were instrumental in exposing Franklin last time round, and once again team up to thwart him in a palpable race against time.
I was wowed by just how sinister Operation Gesamtkunstwerk actually is, and the skilled way in which Klein slowly reveals it through flashbacks to the Second World War.
In that timeline, we witness the abject horror of what took place at notorious concentration camp Auschwitz, where Jewish women were experimented on to see if they could be rendered infertile.
I also loved the way that, as with the first novel, Klein has that rare gift of making an outlandish storyline entirely plausible and believable.
But while the premise will send shudders down the spine, The Führer's Prophecy is meant first and foremost as entertainment.
In this regard, the author has hit upon a signature style where characters and settings are quickly yet effectively established before racing into the action.
And his day job as one of the UK's most respected television directors – which includes not only Top Gear but also Sky Max's A League of Their Own Roadtrip and a host of Netflix and DVD comedy specials for the likes of Jimmy Carr, Micky Flanagan, Frankie Boyle and Jack Whitehall – has in no small part helped ground him in the art of conveying a story vividly and coherently.
He is able to handle the many characters, plot points, myriad locations and perspectives with great aplomb, guiding the reader from scene to scene with the deftness of a film maker.
If you have read The Counterfeit Candidate then you'll revel in The Führer's Prophecy, which has built upon everything that readers loved.
And if you haven't, and you have a taste for high-concept, adrenalin-packed thrillers, then you should look no further – after devouring the first novel, of course.
I've no doubt that fans will soon be demanding a third novel and the great news is that there will definitely be one, with The Führer's Prophecy closing on a terrific cliff-hanger set in Israel that leads perfectly into the final part of what is now known as the 'Reich Trilogy'.
In short, The Führer's Prophecy is a rarity … a sequel that's just as good as the original. I cannot recommend it enough.
The Führer's Prophecy by Brian Klein (Spirit Entertainment) is out now on Amazon, priced £8.99 in paperback and audiobook formats, and £2.99 as an eBook. For more information, visit www.brianklein.tv or follow Brian Klein on Instagram (@klein443).
Exclusive Interview with Author Brian Klein
We caught up with BAFTA Award-winning TV director Brian Klein to find out how he feels about his new reputation as a bestselling thriller author, where he gets his creative ideas, and what readers can expect from his latest novel, The Führer's Prophecy.
Q. Your debut novel, The Counterfeit Candidate, has become something of a publishing sensation. How do you feel about this new-found success as an author?
A. I am both thrilled and totally blown away by the success and public reaction to The Counterfeit Candidate, which has taken me completely by surprise. It's tremendously rewarding to hear from readers who have enjoyed the book and to read so many wonderful reviews. It's truly humbling.
Q. Did you expect that you would be writing a sequel to the novel, The Führer's Prophecy, less than a year after the publication of The Counterfeit Candidate?
A. I didn't really expect to write a sequel, even though I did leave the ending of The Counterfeit Candidate open for one. To be honest I was overwhelmed by the public reaction, as thousands of reviews demanded a sequel. In addition, the film company who optioned the rights to the novel pointed out that an America streamer such as Netflix would insist on knowing there could be a season two. Those two factors combined to inspire me to work on a new idea for a sequel.
Q. Where do your ideas for the novels come from?
A. My ideas come from looking back at history for inspiration. I studied Modern History and Politics at university, and I find that looking for true stories inspire me to then fictionalise events based on a 'What If' theory.
Like its predecessor, The Führer's Prophecy deals with a 'What If' scenario, where Hitler did not die in 1945.
Q. How did you feel having to write and shape the character of, arguably, the most evil person in history, especially given your Jewish heritage?
A. Given the fact that I'm Jewish, it's extremely difficult writing about one of the most evil men in history, who was obsessed with wiping out the Jewish race, but equally I have to remind myself that I am writing a novel and therefore I try and make him a three-dimensional character, however hard that may be.
Q. Your new novel reintroduces us to the main characters from the first novel, such as Hitler's grandson, John Franklin, and detectives Nicholas Vargas and Troy Hembury. How have they developed since the events of the first novel, which was set a decade before the new book?
A. The main characters are now 10 years older, and I guess somewhat wiser than before. John Franklin is now a man in hiding, looking for revenge and obsessed with carrying out an attack on the Jewish people – hence his fanatical approach to Israel. Vargas and Hembury have seen it before and so nothing surprises them about the lengths that Franklin will go to in order to fulfil his grandfather's prophecy.
Q. Your novels are noted for blending fact and fiction. Why is this important to you?
A. I find it inspirational to work with real-life characters and to imagine how they might have behaved had they not died when they did, and what choices they might have made that could have changed history and affect the way we all live today.
Q. Your new-found fame as an author has led to book clubs across the UK inviting you to give talks. How do you find this experience?
A. I really enjoy attending book clubs and discussing my novel with readers who have recently read it. Everyone has opinions on the story and the characters and it's great to interact with people who have such strong opinions on the book.
Q. Which authors inspire you the most, and what have you learned from them that has benefitted your own writing?
A. Baldacci, Brown, Forsyth, Harris – all great thriller writers who create page turning thrillers that are impossible to put down.
Q. Given you are also a BAFTA Award-winning director with a packed filming schedule, how do you get time to write?
A. Tricky! But I find I can make time and it's a great escape from my day job!
Q. The Führer's Prophecy is now intended the second instalment of a planned trilogy, The Reich Trilogy. Without giving any spoilers, what can readers expect next?
A. Hopefully an epic finale that won't disappoint and will resolve all outstanding questions, leaving the reader happy and rewarded that they have read all three books