Monty Python man pens new novel: The Jericho Manuscript by Julian Doyle
Monty Python film editor and special effects supervisor Julian Doyle delivers a gripping Da Vinci Code-esque historical mystery thriller, The Jericho Manuscript, that no-one who enjoys reading would dare to say 'Ni!' to. By Gwyneth Rees, independent book reviewer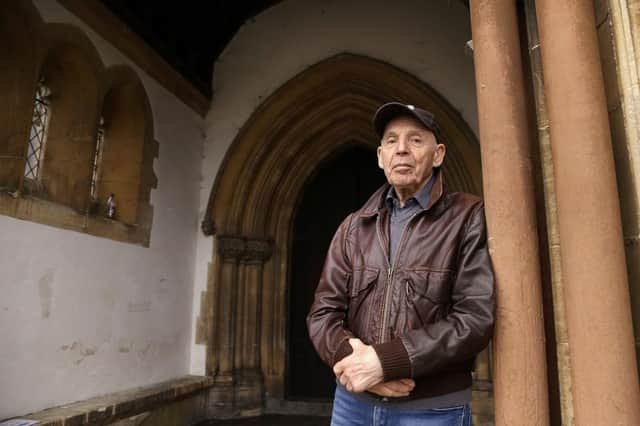 New novel The Jericho Manuscript is an engrossing triple-A historical thriller packed with more mystery and suspense than the Bermuda Triangle.
For those who lapped up Dan Brown's global bestseller The Da Vinci Code, it will prove a revelation, merging as it does probing historical research and fiction to deliver a jaw-dropping story.
The novel comes from the pen of multi-award-winning film director, editor, scriptwriter, playwright, and author Julian Doyle, famed among other things for editing Monty Python's Life of Brian and Monty Python's The Meaning of Life, as well as handling the special effects for Monty Python and the Holy Grail.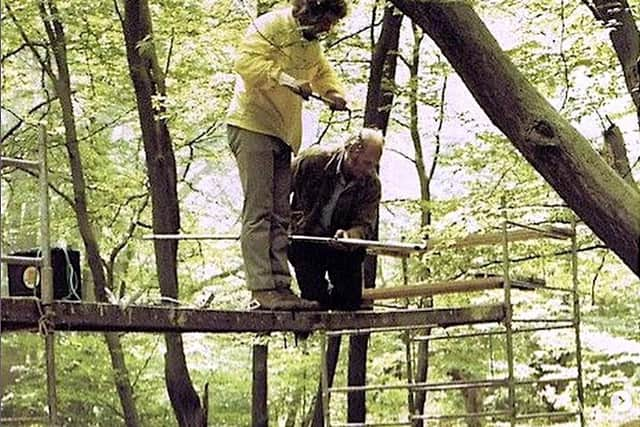 And, in fact, the mystery at the centre of The Jericho Manuscript represents a line of enquiry into ancient Christian history and mythology that Doyle has pursued for more than 40 years, inspired directly by his research while filming Life of Brian back in 1979.
For in this mesmerising page-turner, the titular Jericho Manuscript contains forbidden secrets about the life and death of Jesus Christ – ones that must be kept at any cost.
Such an extraordinary document requires an equally extraordinary detective in pursuit, and in another fabulously conceived idea that character is none other than Sherlock Holmes.
Originally conceived by Sir Arthur Conan Doyle, the characters of Holmes and his trusted companion, Dr John Watson, have since fallen into the public domain, meaning that they can be utilised by any writers.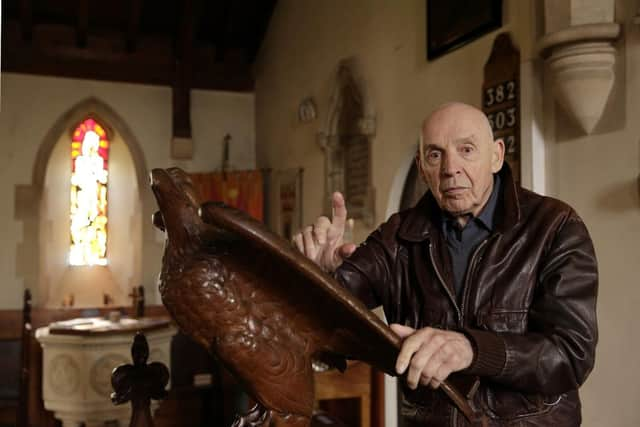 Thankfully, Doyle has more than done justice to his namesake's creations, with the world's greatest consulting detective shining in his unparalleled observational skills, lightning-fast intellect, and inexhaustible determination.
The story is framed as if it was an account by Dr Watson that is only now being shared because of strict instruction by him for it not to be published until one hundred years after his death.
So we travel back to the dawn of the 20th century, and board a hansom cab on the foggy streets of London for perhaps the greatest, most shocking and perilous adventure that Holmes ever undertook, and which The Da Vinci Code's Robert Langdon would have given his high teeth to tackle.
The story is kickstarted by the cold-blooded murder of one Canon Alfred Lilly, a respected clergyman and academic who had been pouring over the Jericho Manuscript to unlock its dangerous details.
Brought in to solve the killing, Holmes and Watson are drawn to Paris in hot pursuit of the murderer.
It is here that the plot thickens, as a greater mystery whispered among the city's occult circles of the Manuscript's world-shattering contents – namely, concerning the life and death of Jesus – leads the duo to the imposing Notre-Dame Cathedral and Paris' second-largest church, Saint Sulpice.
The hunt then continues into southern France, and the Magdalene Church in Rennes-la-Châteaux with its dark connections to the heretical Knights Templar and the Dominican order which, during the Middle Ages, put thousands of Christians to the torch.
Along the way, Holmes and Watson scour the Christian gospels, celebrated biblical painting and sacred statues for the next clue that may finally lead them to the ultimate answer.
Their penetrating enquiries into biblical puzzles offer stirring entertainment and cerebral stimulation at the same time.
Regardless of whether or not you agree with the conclusions, you can't but respect Doyle's staggering research and the vivid, dramatic prose in which he encases it.
The era is lovingly recreated with a painter's eye for detail, and we get to meet many real-life figures from the time along the way, including Oscar Wilde and French composer Claude Debussy.
Throw in another organisation traditionally associated with the shadows, the Freemasons, and you have a blast of a beach read as sizzling as the summer sun.
As mentioned above, Doyle first became interested in ancient Christian history when filming Life of Brian, namely the crucifixion scene at the much-cherished movie's comedic climax.
As he's written about in a range of non-fiction titles such as 2018's The Gospel According to Monty Python (published, as with The Jericho Manuscript, through Chippenham Books), he quickly came to the conclusion that the depiction of Jesus' crucifixion as have come down to us might not be historically accurate.
The Jericho Manuscript is none the less riveting if you care to treat it solely as a flight of literary fancy, though it's great to be given the choice of food for thought should you have the appetite.
There were many things I adored about the novel, not least Mr Holmes himself, with his shrewd observations coming thick and fast.
For instance, he quickly determines that the late Canon Lilly had been making a copy of the manuscript at the time of his death, and that the killer must have been left-handed given the direction of the slash on the clergyman's neck.
I particularly enjoyed Holmes' displays of cold, hard logic and a fearlessness in challenging accepted norms.
So Sherlock Holmes breaks out of fascinating fiction into extraordinary reality, and in a breath-taking cinematic style befitting the author's big-screen work, which also includes editing former Python Terry Gilliam's classics such as Time Bandits and Brazil, and directing critically acclaimed cult films such as Chemical Wedding and Love Potion.
It's also worth noting that despite the serious tone and plot, The Jericho Manuscript does inject some funny moments, particularly between Sherlock and Watson. For instance: "The train sped through the night as Holmes began a long and complicated exploration. He said it was simple, but I assure you it was not that easy to follow, especially for someone who had had two glasses of wine, devoured a Cassoulet, a Mousse au Chocolat and a Cognac."
This, however, complements rather than detracts from the story, which surges forward with a sweeping, urgent motion where twists occur one after the other and characters turn out to be not who they appeared.
Like his namesake and Sherlock Holmes' creator, Sir Arthur Conan, Julian Doyle is a master storyteller, and his choice of a master detective to front his story is pure genius.
Once you enter the mystery of The Jericho Manuscript, you won't be able to put it down.
The Jericho Manuscript by Julian Doyle (Chippenham Books) is out on Amazon in paperback and eBook formats, priced £10.55 and £4.45 respectively. For more information visit www.juliandoyle.info.