Lost and Found: Highlights of Stornoway's Faclan book festival
The theme of this year's Hebridean Book Festival, Faclan, is "Lost". The event's director Roddy Murray explains what's in store
In Ian Stephen's short story Is a Thing Lost…? from his early work Fathoms and Metres, a crewman on a fishing drifter loses the cutlery while washing up on deck. Before confessing to the skipper though, he asks him "Is a thing lost, if you know where it is?" The skipper says "No, how can it be?" The crewman replies that he is relieved to hear this, and that all the boat's knives, forks and spoons are in the sea.
It's a comic yet profound philosophical conjecture: might something be considered lost, even if it is visible, within touching distance but irretrievable? What does lost mean? As a standalone word it has depth. A forlorn quality. A knell. We lose our way, lose control, lose heart, our faith, our youth, the will to live. The days relentlessly disappear. Didn't Benjamin Franklin say "Lost time is never found again"?
We can only call something lost, though, if it is something we possess, that has value. Whether a fortune, a relationship, the house keys, a shirt button. Or cutlery over the side. Perhaps if we thought more about what we stand to lose, we would appreciate it more. If only. On the other hand, perhaps it doesn't do to dwell on these things, lest we become morbid, or lose hope.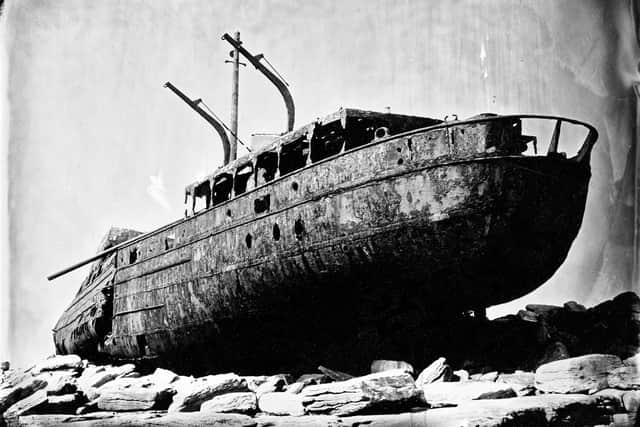 Lost is the theme of Faclan: The Hebridean Book Festival in Stornoway this year, but it is as much a celebration as a rumination. It covers the natural world, the arts, the past and what we make of the present. The yin and the yang, the have and have not.
In The Lost Names and Places of Lewis, on 21 October, Murdo "Stal" Macdonald, Mairi Gillies and Rusty Macdonald assume the role of archaeologists who have excavated the Tomb of Language to recover the names of humble hillocks, water-courses, desolate cleared villages – names that would have been a vital word map for local people in the past. Not so much vanished from the Ordnance Survey map as never there to begin with, these are lost places. Only with a memory map can they be found again.
Once, Nineteen Eighty-Four seemed like a future dystopia, but it now reads like the news, or an epitaph. Intriguingly, Big Brother, Newspeak, the Thought Police and Room 101 were created in a remote farmhouse on Jura between 1946 and 1949. In an event on 19 October, Les Wilson takes us to Orwell's island and their genesis.
Jura was also where artist Julie Brook's fire-stacks originated during a prolonged self-imposed residency in a barely accessible sea-arch in the early 1990s, and her work will be the subject of a talk on 21 October. These small castles, bespoke volcanoes, are monuments to the moment. Defiant, incandescent fortresses, built and rebuilt to be extinguished and drowned at each tide. As ephemeral as a sandcastle on a summer beach. Are they lost or permanent? Because the idea remains.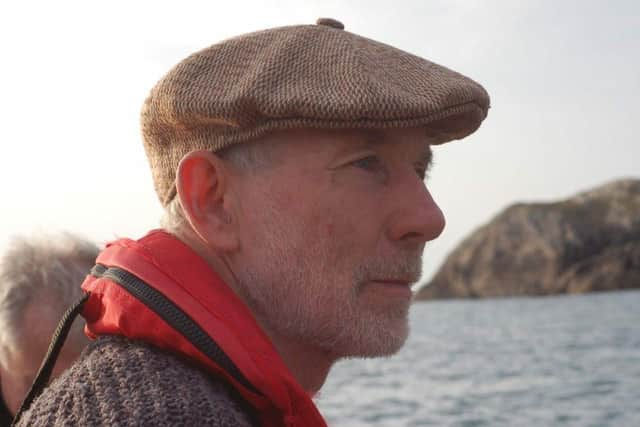 Equally, can we say that a way of life is lost, if it has improved? What if we just call it change? The Isle of Berneray has been umbilically attached to the mainland of North Uist by a causeway since 1998. But in 1970-72, when Danish anthropologist Susanne Barding lived there, it was isolated even by Hebridean standards. The residents lived self-reliant life dominated by hard work on the croft and at sea, anchored by a distinctive Gaelic culture. Barding's account of her time there will be the subject of a talk on 18 October.
The Berneray of that period is a kind of lost world that Ian R Thomson would recognise. His classic memoir Isolation Shepherd – subject of a talk on 21 October – relives his four years from 1956, with his family in a tiny, remote cottage in Glen Strathfarrar before the area was – literally – drowned by the tide of progress as part of a huge hydro-electric scheme.
And yet some things seem immutable, like the 4,000-year-old Longstone monolith in Cornwall, the subject of Christopher Morris's mesmerising "slow" film A Year in A Field, screening on 21 October. Everything changes but it stays the same.
Morris's film evokes the late Kenneth White's words on Neolithic sites: "The earth-scape is mineral, dominated by great stone blocks fallen from obscure disasters, and … fragmented rock. In such a context, geometry (a point, a line a circle) can be a kind of salvation..."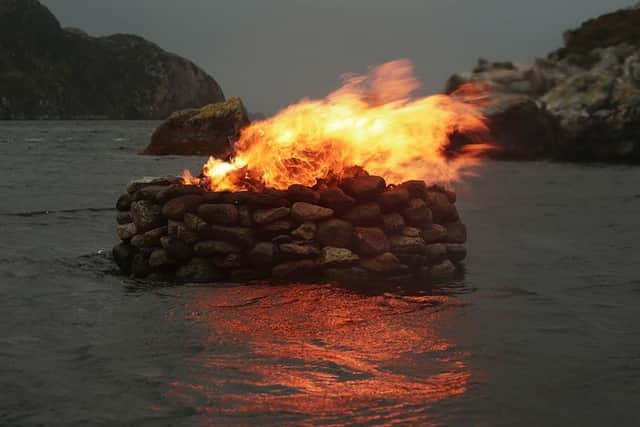 These themes are latent in Alex Boyd's photographs, which capture and evoke a past buried in the landscape, using the collodion techniques of photography's earliest pioneers. The Point of The Deliverance, which Boyd will be discussing on 20 October, is a record of a pilgrimage to the edges of the Celtic world.
Boyd's photographs can summon the taste of salt on the tongue – much as Ian Stephen and Colin Tucker, authors of Boatlines and Hebridean Voyages, share their passion for the sea, islands and maritime history (19 October). Meanwhile, peat on the nose might succinctly encapsulate peatland scientist and whisky connoisseur Mike Billett's mission to analyse Scotland's most famous artisan product (21 October).
And last but not least, we come to Douglas Stuart, appearing at Faclan on 21 October, whose early life experience, veined throughout Shuggie Bain and Young Mungo, speaks of someone who overcame poverty, personal isolation and adversity to find a way, a path, a community and – ultimately – his true self.
Roddy Murray is director of Faclan: The Hebridean Book Festival, which runs from 18 – 21 October at at An Lanntair, Stornoway, www.lanntair.com