Literary lights: new book illuminates the enduring appeal of lighthouses
In his Brief Atlas of the Lighthouses at the End of the World, González Macías asks why lighthouses continue to fascinate us even as they are becoming less necessary, writes Roger Cox
Some of the most memorable images of the ferocious seas whipped up by Storm Babet earlier this month featured lighthouses. Most obviously, there was the sad sight of the 128-year-old South Shields Lighthouse missing its distinctive red and white dome after it was ripped off by giant waves, but there were plenty more where that came from. Dramatic drone footage of waves crashing into Roker Pier in Sunderland showed the lighthouse at its seaward end being repeatedly engulfed by huge walls of whitewater, while here in Scotland some remarkable images emerged, as the storm passed, of a rainbow which appeared to be emanating from the top of the South Breakwater Lighthouse in Aberdeen.
Of course, lots of other coastal structures took a battering from Babet, from piers to promenades, but none of these things have anything like the same hold on the human psyche as lighthouses. It's surely no coincidence that so many authors have chosen to write novels and short stories about them over the years, from Virginia Woolf, Jules Verne and Edgar Allen Poe to PD James, Alison Moore, Alice Thompson and Patrick McGrath.
In the introduction to his new book, A Brief Atlas of the Lighthouses at the End of the World, the Spanish writer, graphic designer and publisher González Macías offers his own thoughts about why lighthouses continue to fascinate us, even at a time when they are becoming less and less necessary for navigation, as newer technologies take over. "There is something beautiful and wild in these impossible architectures," he writes. "Perhaps because we sense that these creatures are dying. Their lights are going out, their bodies crumbling. And although many of these sentries remain determined to fulfil their mission of illuminating the waters, nowadays new technologies of maritime communication make their function ever more superfluous. Ships no longer need to be under their romantic guardianship."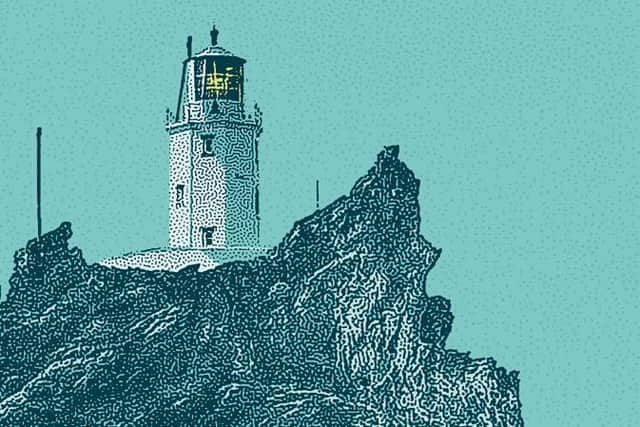 Macías doesn't spend too much time theorising about what it is about lighthouses that continues to hold our attention, however. Instead, after a brief, businesslike prologue, he launches straight into the stories of 34 lighthouses, scattered all around the globe in (mostly) inaccessible locations. Each text is accompanied by a stylised image of the lighthouse in question, always rendered in the same understated palette of turquoise, navy blue and white. There's also a smaller line drawing showing the front elevation of the lighthouse, a map showing its location and a few key facts like date of construction, height, range and the unique sequence of flashes that allows mariners to work out which lighthouse they're looking at.
Some of the lighthouses and their stories will be familiar. Most Scots, for example, will know of the Flannan Isles Lighthouse and the mystery of its disappearing keepers, James Ducat, Thomas Marshall and Donald McArthur, in December 1900. Meanwhile, most fans of the work of Virginia Woolf will be aware of the significant role Godrevy Lighthouse near St Ives in Cornwall played in the author's childhood, and how family walks there went on to inspire her Scotland-set novel, To The Lighthouse.
Often, although not always, the more obscure lighthouses tend to have the best stories associated with them. Take, for example, the story of Rubjerg Knude Lighthouse in Denmark, which was on the point of being engulfed by an advancing sand dune when it was picked up and transported 70 metres inland on rails. Or the tale of the blind lighthouse-keeper of Svyatonossky Lighthouse in Russia's Murmansk Oblast, on the brutally cold shores of the White Sea. At the beginning of the 20th century, the lighthouse-keeper there, Bagretsov, started to lose his sight. Rather than asking to retire, however, he requested an assistant who, together with his wife, enabled him to keep working. When news that a blind man was in charge of this key installation spread to the higher levels of the Russian military, a naval vessel was dispatched to investigate, but when Rear Admiral Bukhteev filed his report, he wrote "Though blind, Bagretsov has a serious commitment to his work and shows great skill in discharging his role." He was allowed to remain.
Several of the featured lighthouses are said to be haunted (including Cabo Blanco Lighthouse in southern Argentina, which is supposed to be inhabited by a supernatural typewriter after a naval ensign stationed there died while typing) and at least one, the Rocher aux Oiseaux Lighthouse in Quebec's Madeleine Islands, is said to be cursed.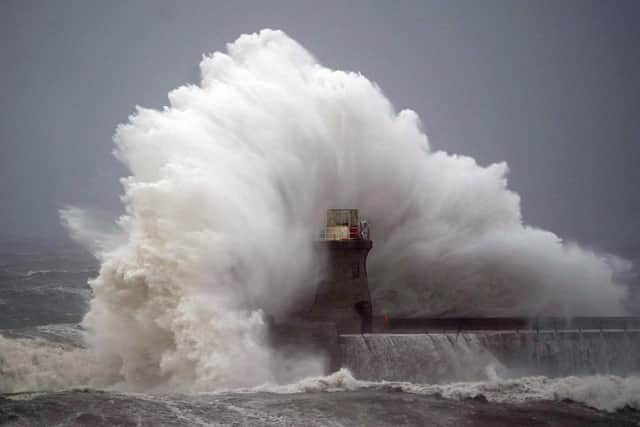 No shortage of good material, then, for budding novelists to exploit – in fact, for all the works of fiction that have already been written about lighthouses, it's perhaps surprising that there haven't been more.
A Brief Atlas of the Lighthouses at the End of the World, by González Macías (translated by Daniel Hahn), Picador, £20