Five terrifying horror novels you won't be able to put down including Where I End
From films to novels, there are many horror fans who love nothing more than a good scare.
As the longer nights begin, there's no better time to embrace the darkness and curl up with a good book.
Here are five hard-to-put-down horror novels.
Tender is the Flesh by Agustina Bazterrica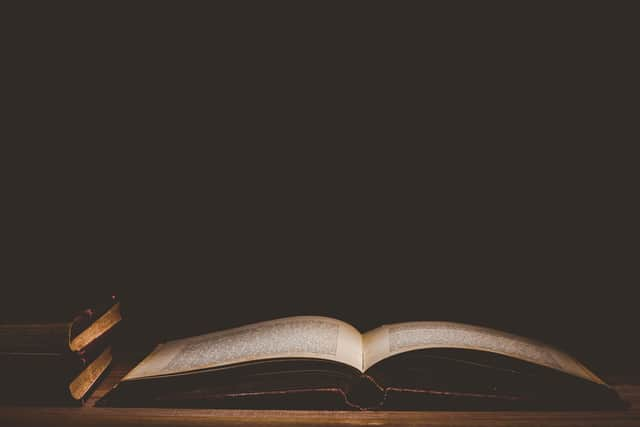 Not for the faint of heart, Tender is the Flesh is a horror novel set in a dystopian future where animal meat can no longer be consumed. Instead, the world has turned to special sustenance: human flesh. We follow Marcos, a slaughterhouse worker, who is given a 'perfect specimen' who he slowly begins to treat as human.
The Troop by Nick Cutter
Another novel which is exceedingly creepy is The Troop by Nick Cutter. Once a year, scoutmaster Tim Riggs leads a troop of young boys into the wilderness for a three-day camping trip but when a disturbingly sickly man makes an appearance, their adventure takes a turn for the worse. The group is exposed to something straight from a nightmare.
The Elementals by Michael McDowell
Having been published in 1981, this atmospheric Southern Gothic is a truly enjoyable read even with its scares mixed in. Written by Michael McDowell, who also co-wrote the screenplay for Beetlejuice, the novel centres on three Victorian summer homes on Alabama's Gulf coast. Two of the houses are owned by the McCray and Savage families but the third is a mystery, slowly being buried under a pile of white sand.
The Only Good Indians by Stephen Graham Jones
Stephen Graham Jones' critically acclaimed novel The Only Good Indians blends classic horror with social commentary. Focusing on four men who are being tracked by an entity determined to enact revenge following an event in their childhood, this gothic horror is bursting with atmosphere.
Where I End by Sophie White
Irish author Sophie White's folk horror tale of a mother and daughter was one of two winners of the 2022 Shirley Jackson Award. Deeply unsettling, Where I End is set on a remote island focusing on Aoileann, a teenager who lives with her ill mother. White's novel is both compelling and macabre.
Comments
Want to join the conversation? Please or to comment on this article.