Stanza Poetry Festival, various venues, St Andrews ****
StAnza, Scotland's original poetry festival, is emerging from the tough pandemic years minus a director (Lucy Burnett, who took over in 2021, has stood down, and this year's programme is the work of guest curator Sasha de Buyl). Nevertheless, there is poetic energy on the streets of St Andrews, an impressive line-up of writers appearing mostly in person, and a welcome return to something very like the festival's pre-pandemic form.
This year's theme, Wild – Forms of Resistance, turned out to be broad enough to encompass many of the threads which found voice. Ecopoetics was certainly one of these, with writers such as Craig Santos Perez (one of the few to be livestreamed, in his case from his home in Hawaii) and Elizabeth Jane-Burnett. Scheduled to give the Stanza Lecture, her event was more an immersive performance of her work in poetry, prose and even song. The author of a poetry collection called Swims, she had begun the day braving freezing temperatures to take a dip at West Sands.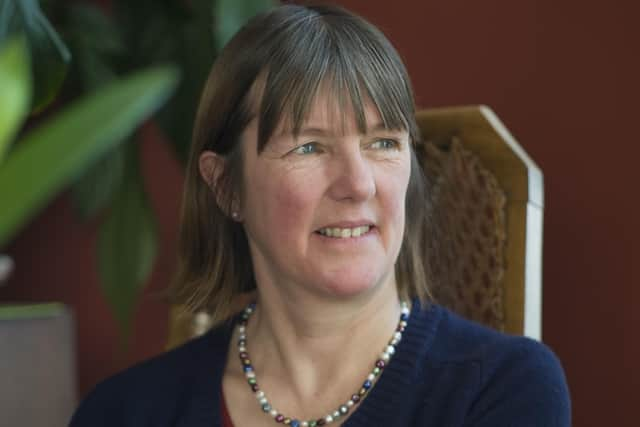 Sharing a bill, Stewart Sanderson and Glasgow's makar Jim Carruth read to a packed house reflecting different aspects of rural Scotland, Carruth on farming, family and relationships to the land, Sanderson on languages, silences and the traces of the distant past. Glasgow's Gaelic poet laureate, Niall O'Gallagher, was at StAnza too, making a case for the poetic forms of the Gaelic bards, and wildness in the urban experience.
Poet and academic Dorothy Lawrenson brought to life a voice from the recent past in the Arbroath poet Marion Angus, in particular celebrating the way her poetry of the rural slipped seamlessly towards the eldrich. The novelist Jenni Fagan, who is also a prolific poet, displayed a canny grasp of the eldrich too, and of the wildness within oneself, with her stories of chasing hurricanes and going "where the wild things dare not go".
Reading from new, unpublished work, Harry Josephine Giles gave voice to a transgender perspective on nature writing and the solace of walking in wild places. She read with Scots makar Kathleen Jamie, long acclaimed as a poet of the natural world, who also read new, unpublished poems, mainly in Scots. It has taken until now, she says, to slay her personal demons over writing in Scots, and this work seemed infused by fresh energy.
Jamie described the poetic muse as a comet, "blazing across the firmament and then disappearing into outer darkness for years". It was a theme taken up later the same day by Derbyshire poet Helen Mort who described writers as lightning conductors: [the muse is] "a wild creature, not a domestic animal". She read with Yorkshire-based Zaffar Kunial, who added: "You wouldn't want a poem to be too tame."
Veteran poet and reggae musician Linton Kwezi Johnson, who delivered the festival's finale on Sunday, said the muse had not been keeping company with him much of late, though he delighted the audience with readings from his Collected Poems and his memories of the radicalisation of black Britons after the New Cross Massacre in 1981. Black Lives Matter is nothing new, and Theresa May did not create the hostile environment. Asked whether things had changed since, he replied succinctly: "The struggle continues."
StAnza has long been a celebration of all that poetry can do, in readings and performances, discussions, exhibitions and workshops. It brings together contrasts, as it did on Saturday night when a packed house at the Byre enjoyed readings by Anthony Anaxagorou and Hollie McNish. Both interwove the personal and the political, Anaxagorou as an Anglo-Cypriot, elegantly giving voice to issues of citizenship, diaspora and identity, and McNish as a woman and mother, funny and forthright in her nailing of society's inconsistent messages to women.
These contrasting writers, both absolutely in command of their material, sent the audience away laughing, a reminder of one of the many things poetry can do, and a confirmation that StAnza is back to celebrate those things in all their colours.