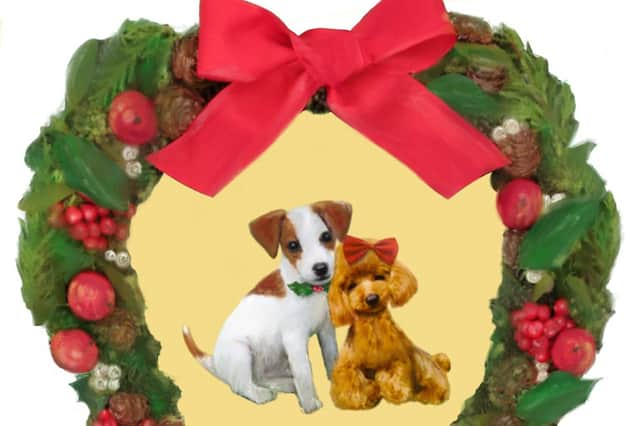 Edward Kane, Advocate in A Promise is a Promise
Horse came into the sitting room, where Edward Kane was at the table, finishing his breakfast.
"It was the penny post, sir. A letter here for you." Horse handed it to Kane. The young Advocate took his butter knife and slit open the envelope.
"Ah, it's a Christmas card, with an enclosed letter from solicitors McAdam and McArthur...I see it is their new headed notepaper..." He smiled: "ah...but it is, in fact, a personal letter from Thomas Tack and the fair Rosemary Daisy..." He read out as he read down the letter, "...all is well...Thomas Tack is enjoying his new situation…and apparently they hope to start a family in the New Year and...oh!" Kane stopped reading in surprise.
"What's the matter, Mr K?"
"No, no, all is fine, Mr Horse. It concludes by saying: '...we hope that you will not find it presumptuous but, in recognition of the debt we owe you, Mr Kane, if we prove to be blessed with a boy child, then we promise…we promise to name him 'Edward'".
Kane smiled broadly and held the letter to his chest. "Oh, Mr Horse, I cannot tell you how proud that would make me." He handed the letter to his manservant.
Horse studied the letter for a moment, then: "But what about this bit at the bottom of the letter, sir?"
"The bit what says 'Nothing in this ...com...communication shall be con...construed as a..."
"Give me that letter, Horse…"
Horse handed the letter back and laughed: "Merry Christmas, Mr Kane."
Edward Kane shook his head - and couldn't help but laugh: "And a Merry Christmas to you, Mr Horse."
Enjoy more exploits of Edward Kane, Advocate and Mr Horse in the full-length novel: "Edward Kane and the Parlour Maid Murderer". Available now on Amazon, Kindle and from all good bookshops.